Pakistani drama serial 'Tere Bin' gains global popularity with high ratings and YouTube trending.
5 plot twists keep viewers hooked, including Murtasim's unexpected marriage, an affair between Maryam and Malik Zubair, controversy surrounding an alleged marital rape scene, Murtasim's sudden loss of eyesight, and the search for Meerab.
---
---
Pakistani drama serial 'Tere Bin' has made headlines not only within the country but also globally. Conquering the rating chart on TV and trending on YouTube, the show starring Yumna Zaidi and Wahaj Ali has become a guilty pleasure for many.
All-in-all the drama has been nothing short of a rollercoaster ride, with its ups and downs, there were a lot of things we all loved and hated about Tere Bin at the same time.
Today, we'll share not one or two but 5 situations that were complete plot twists and made sure we kept to the edge of our seats!
5 All-Time Tere Bin Plot-Twists
Before we jump in any further, we think the biggest plot-twist is:
1. Murtasim Wed Haya
The biggest plot-twist is Murtasim saying yes to Haya,  but,  will Meerab return with their son in time to stop it?
Well,  we'll have to wait a few more episodes to find out
2. Maryam & Malik Zubair's Affair
Revenge is dark, yet it gives satisfaction that maybe no other deed can. Murtasim and Malik Zubair aka Anas are mortal enemies, we have seen the rivalry from episode one. However, no one would have thought that he would be cunning enough to trap Murtasim's sister in a honey pot, and get her to elope with him, which for those of you who have not seen the drama, SHE DOES!
3. 'Alleged' Marital Rape
there Bin went more viral than usual because of how users were furious about how the writers, actors, producers and directors had agreed to show an alleged marital rape scene between Murtasim and Meerab, however, due to the pressure, they had to change the episode, to make it seem that it wasn't rape but a consensual act.
4. Murtasim's Weak Eye-Sight
The most illogical and serious twist to the latest Tere Bin episode was none other than Murtasim being sightless to the extent that he could not read Meerab's name on a pharmacy prescription, that can confirm she is pregnant.
5. One Woman vs. An Entire City
Murtasim is influential and comes from a powerful family, we have seen that he has the means and the people to conduct a proper search for Meerub, despite that, he or his men and unable to trace a young woman without money or power, who is also expecting, that too running barefoot most of the time.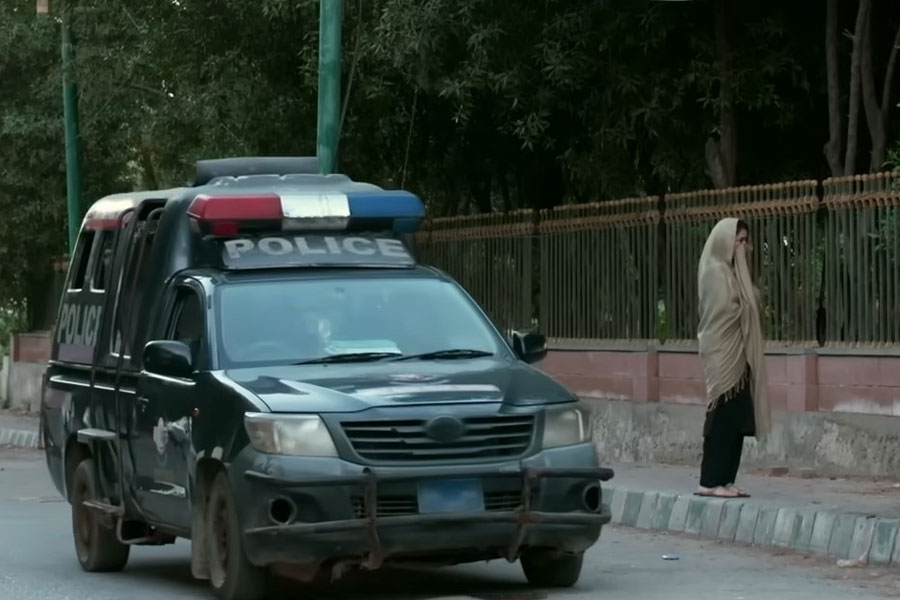 Share your thoughts with us.
Stay tuned to WOW360.