Women in Pakistan have made significant strides in recent years in various fields, including politics, business, and education. They have achieved this through hard work, perseverance, and breaking through societal barriers and stereotypes.
In politics, women have been elected to various positions of power, including the Prime Minister and the Speaker of the National Assembly. This has helped pave the way for other women to enter politics and become leaders in their own right.
In business, women in Pakistan have been successful entrepreneurs and executives, leading companies and creating jobs. This has helped to break down stereotypes and demonstrate that women can be successful in traditionally male-dominated fields.
In education, women have been achieving higher levels of education and breaking into fields traditionally dominated by men, such as engineering and technology. This helps to inspire other women and girls to pursue their dreams and strive for success in their chosen fields.
Overall, women in Pakistan have been working hard to break through barriers and pave the way for other women to succeed. They have been role models and inspirations for others, showing that women can achieve success and hold positions of power and influence.
To remark woman-kind's journey, today we will celebrate 5 amazing ladies who are paving the way for females in leadership roles.
1. Umber Ansari – Head of Marketing, Comms and PR at Engro Corp
An American-Pakistani, Umber Tanya Ansari is currently Head of Marketing & Communications for Engro Corporation. With a degree in Psychology from the University of Cincinnati in Ohio, USA, she now works in Pakistan.
Before Engro, she worked her way up in the investment industry and preceded that with an eventful stint in advertising, handling prominent brands. An experienced Corporate & Product Marketer with a demonstrated history of brand building and ownership, Umber is a strong business development professional skilled in Marketing Management – on and offline, Business Planning & Strategy at the highest level, and Sales and Distribution.
Umber is also certified in Global Diversity & Inclusion Benchmarking and is a Silver Shadow trainer, allowing her to train in 80 different countries. In her free time, Umber enjoys road trips across Pakistan, creating & exploring art, architecture & design, and kickboxing. swimming, travelling extensively and hosting family & friends at home.
Talking about her journey, she said that working in Pakistan has been amazing. "It's challenging, fruitful, and sometimes downright frustrating — but these are parts of the sum. The sum is worth it. The sum is financial independence, empowerment, confidence, interacting with such a diverse set of people and learning from all of them. The sum is definitely worth it," she added.
2. Aisha Sarwari – Director of Public Affairs, Communications and Sustainability (Pakistan & Afghanistan) at Coca Cola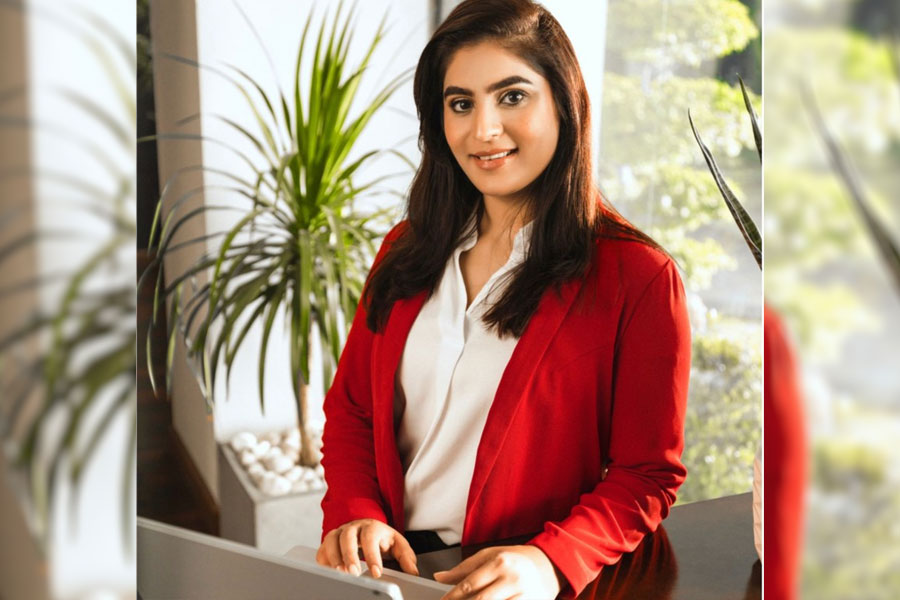 The Coca-Cola Export Corporation, Pakistan appointed Ayesha Sarwari to lead public affairs, communications and stability for the region of Pakistan and Afghanistan in 2021. Ayesha has more than 18 years of experience in communications, public relations, and industry and stability in many areas of government.
Her advice and program work spans the Bill & Melinda Gates Foundation, USIP, and the World Bank. She has previously worked with Adam Smith International, USAID, the Punjab Board of Investment, and more recently, Jazz. In addition to two published books, Ayesha has been a popular figure in Pakistan and abroad for many years, raising awareness of the need for women's economic development.
Her views have been reported in the Guardian, BBC World, and NPR. She is also the Dean of Media and Communication at San Jose State University, California and is currently out of Islamabad.
3. Sania Sattar – Head of Corporate Communications, Sustainability and Special Projects at FrieslandCampina
Sattar is the General Manager of Corporate Communications & Sustainability at FrieslandCampina. Previously, she was working with Unilever in different roles including Digital Recruitment & Development, Learning & Development Specialist, Communications Manager, Brand Activation Manager, and Project Manager. She has many feathers on her cap and continues to grow them.
Sania Sattar is a Georgetown graduate. According to Sattar, when you do what you love, you don't work a day in your life.
"FrieslandCampina provides an exceptional working environment that the team has curated together. Working here is an immensely rewarding experience. I hold my college of peers in the highest regard and this sentiment is second only to the exceptional people I have met, and continue to meet. Their lives, their stories — and how deeply invested the company is to [uplifting them] and community building — I could not be prouder," she told Dawn.
Sattar said that currently, women constitute 50% of the available talent pool. "Rebalancing the scales is not only the right thing to do but the sensible thing to do for companies optimising for talent quality, depth and breadth. It also aligns incentives between companies and communities," she added.
4. Aruna Hussain – Managing Director at Sealand Europe
Maersk named Aruna Hussain as its new MD of Sealand Europe & Med, taking over from Soren Castbak, as it continues its strategic reorientation.
In a LinkedIn post, Mr Castbak explained: "A different profile is needed in the job as CEO and it is in that connection that I have decided that it is time for me to leave AP Møller-Maersk. Ms Hussain, who was most recently area MD for Maersk in Pakistan, started her career at the firm in 2000 in liner and trade roles in Pakistan and the UK before moving to Damco in Pakistan.
She left Maersk in 2010 and joined US-based furniture and home goods e-tailer Wayfair, where she was the supply chain and operations director for Australia. In 2016 she returned to Pakistan and re-joined Damco first as country head and then as chief operations officer for the Middle East.
"Aruna has more than 20 years of experience in the logistics and supply chain industry and comes with a strong, proven track record," said Karsten Kildahl, APMM regional MD for Europe. "I am convinced her experience will be a great asset to continue the transformation and growth journey in Sealand Europe. "I would also like to take this opportunity to thank Soren for having successfully grown Sealand Europe and Med, and having delivered constant and strong performance over the years," he added.
5. Nausheen Ahmedjee – Director HR at Siemens
Ahmedjee has had a diversified career in the pharmaceutical, financial and accounting sectors expanding over 2 decades. She is currently serving as a head of people and culture at Siemens Engineering Pakistan Limited.
Having lived in Ghana, USA and UK besides Pakistan and being selected for the "Women in Executive Leadership Development Program" through the Australian Reward program – she is truly international with a flare for connecting and understanding people's insight.
Kudos to these women for their marvelous achievements and showing the younger generation of girls that they can also work hard and fill shoes at major companies and positions of they work with dedication and passion.
Stay tuned to WOW360.