On the 28th of May, we celebrate Menstrual Hygiene day.
On this day, we address how it is unacceptable for women and girls to be stigmatized, excluded, and discriminated against due to a natural bodily function. They are discouraged from receiving an education, earning an income, and fully and equally participating in everyday life.
As part of the movement, we must make efforts to break the taboos and end the stigma surrounding menstruation,
raise awareness about the challenges regarding access to menstrual products, education about menstruation, and period-friendly sanitation facilities.
Since summers are here and it is truly difficult to carry out day to day activities in this humid weather, we have listed down below 5 menstrual hygiene tips for trouble-free periods during summers:
1. Don't Keep Your Pad on for Too Long
Using sanitary pads during your period is great but using them for too long isn't. The best way to use it is by changing it every few hours. Keeping them on for a long period can cause rashes, irritation, itching, and even skin infections. Changing often will help keep the area dry and less prone to skin infections.
2. Don't Use Too Much Soap or Scented Feminine Washes
There is no need to use soap frequently or scented feminine washes to wash the area as they are usually not recommended. The lady parts are said to have self-cleaning abilities and maintain their PH with the help of good bacteria, known as lactobacilli.
3. Dispose of Your Sanitary Pads the Right Way
Odor is natural, but it can be dealt with the right way in this humid weather. The best hygienic practice is to dispose of your sanitary pads correctly. Make sure you dispose of them in a paper bag tightly wrapped so no odor escapes the bag and fills your restroom with an unpleasant odor.
4. Beware of Pad Rash
Pad rashes are common during summers. It occurs when the pad is wet for some time, or you are profusely sweating, and the pad is rubbing along the thighs, causing a bad rash. To avoid this, you must take care of your hygiene which includes showing daily, changing undergarments daily, frequently changing pads, and drying out your lady parts after using the restroom.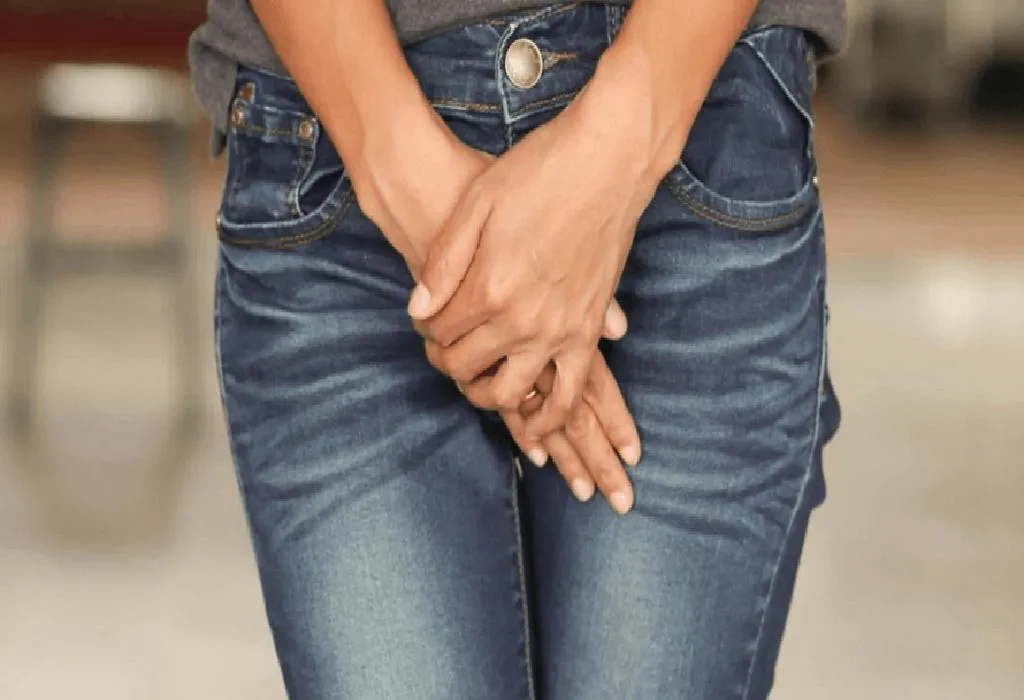 5. Use Cotton underwear
Cotton underwear is recommended as the fabric is breathable and absorbent. "You should change your underwear daily, and even more often if they are getting soiled during your period," warns Dr. Caroline Dustin, an OBGYN with Sharp Rees-Stealy Medical Group. "If you are using tampons, you may have to change your underwear more often."
Lingerie Brand Floraison & SEED Ventures Join the list of Companies to Introduce Paid Period Leaves for Women Employees in Pakistan. Read the full story here:
In an exciting development, Lingerie Brand Floraison and SEED Ventures have joined the list of companies introducing paid period leaves for women employees in Pakistan. In Pakistan, women are often seen struggling with maternal leaves or leaves taken otherwise during their period. There are relatively more men in the workforce, so the policies for women and solutions to their problems were not addressed earlier.
Lingerie Brand Floraison & SEED Ventures Join the list of Companies to Introduce Paid Period Leaves for Women Employees in Pakistan
Have something to add? Let us know in the comments section below.
For more news and updates, stay tuned to Wow 360.