The bustling and vibrant city of Karachi has seen a great advancement in its transportation and mobility sector recently.
The introduction of the new electric bus is a game-changer in the history of Pakistan's transport sector.
As a woman living in Karachi, it is such an exciting development for us as well.
Sindh Information and Transport Minister, Sharjeel Inam Memon, along with Labour and Human Resources Minister, Saeed Ghani, and Local Government Minister, Syed Nasir Hussain Shah, launched the service.
For as low as Rs.50 passengers will get the opportunity of going to the Karachi International Airport among many other places.
Without further ado, here are 3 facts about this game-changing electric bus.
Fact #1 – A First in History
The first fact about the new electric bus is that it has been launched for the first time in Karachi.
Never before have the citizens of this city been able to benefit from such an advanced and environment-friendly mode of transport. This electric bus, which uses cutting-edge technology, will make commuting in Karachi much easier and more comfortable.
Sindh Govt. Announces Pink Taxi Cab Services for Women in Karachi
Fact #2  – Environment Friendly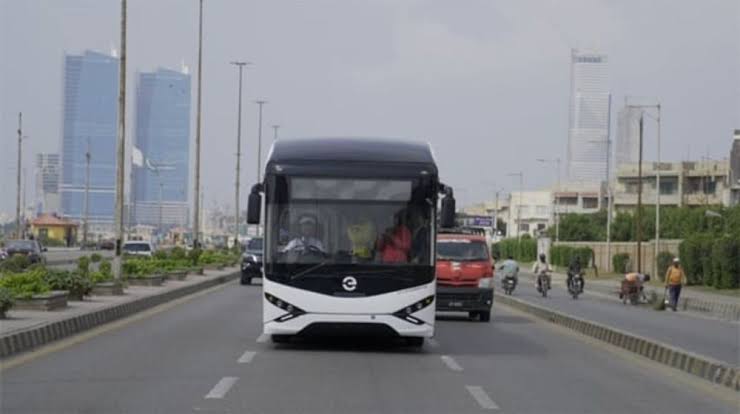 The second exciting fact is that the electric bus is powered by lithium-ion batteries. The benefits of this are numerous, including the fact that lithium-ion batteries are less susceptible to overheating, lower maintenance costs, and are more reliable compared to traditional batteries.
This technology is at the very forefront of mobility solutions and brings unique advantages to commuters in Karachi.
Fact #3 – Pocket Friendly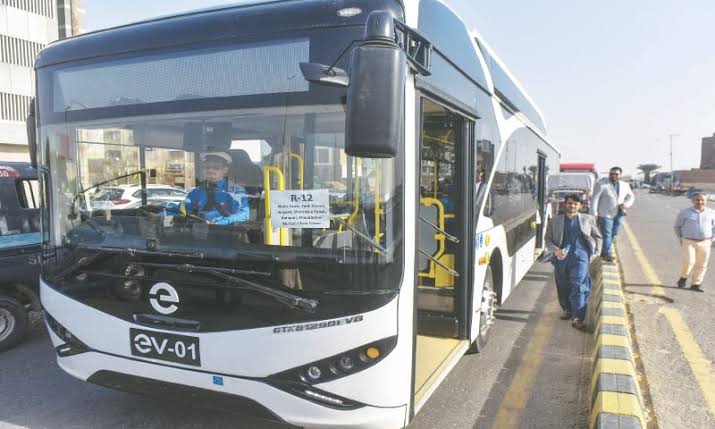 Finally, the electric bus is also very affordable. It comes at a fraction of the operating cost of other transport solutions, making it a viable source of transport for people from all economic backgrounds.
Not only does it help in reducing emissions and pollution, but it will also help people to keep their costs down and make transportation more affordable, especially for women who are unable.to travel on bikes and other more convenient methods of transport.
These are just some of the exciting facts about the newly launched electric bus in Karachi. This advanced transportation solution promises a more comfortable and reliable traveler experience for all of its users.
A total of 50 electric buses were imported from China. The 12 metre-long buses have a seating facility for 34 passengers including two spaces reserved for differently abled persons.
Up to 40 passengers could travel in the bus while standing. The government aims to contract the services of private partners to build solar-powered recharge facilities for these buses.
The bus service is being started from Tank Chowk near Jinnah Avenue to pass through Airport, Sharah-e-Faisal, FTC, Korangi Road, Khayaban-e Ittehad to reach Clock Tower at Seaview.
So if you are from Karachi, make sure you give it a try and enjoy the benefits of this new transport alternative.
Stay tuned to WOW360.