There are a number of inspiring women both in Pakistan and internationally who have had the courage and conviction to follow their dreams. This year, WOW360 has compiled a list of these remarkable ladies who have displayed their true potential throughout this rough year. Regardless of all the odds, these extraordinary women have broken social norms and stereotypes whilst crushing boundaries to showcase their capabilities.
The women on the list include those who come from areas in Pakistan where women's roles are limited. Their display of strength and courage is a shining example to others as they become the flag barriers of women empowerment in their region.
Notable names on the list also include Nigar Johar who became Pakistan Army's first woman to hold the lieutenant general rank, Iffat Zafar, co-founder of Sehat Kahani who bagged The Elevate Prize Foundation Award 2020 and Mahira Khan, who made the Forbes Asia 100 Digital Stars List 2020 with Aiman Khan.
There are others who faced challenges internationally with regards to wearing of the hijab but they worked on making their choice of clothing acceptable.
Watch the video here :
nbsp;
Armed  Forces
Lieutenant General Nigar Johar
Major General Nigar Johar became the first woman in the history of the Pakistan Army to Hold the Lieutenant General Rank in 2020. She has also been appointed as the first female surgeon of the Pakistan army. Hailing from Panjpeer village, District Swabi KPK, she was earlier bestowed with the command of the multidisciplinary tertiary care hospital in 2015. She then became the third woman in Pakistan to reach the major general rank in 2017.
Transportation
Syeda Marzia Al-Zahra
The authorities appointed Assistant Transport Officer (ATO) Lahore Syeda Marzia Al-Zahra as Lahore's first woman railway station manager. Syeda Marzia Al-Zahra tool a brave plunge into the turbulent male-dominated area where her position only lasted a few hours. The union of station masters showed severe resistance to her appointment and whilst the position was revoked, her efforts must be applauded and we that a female is met with a more positive response the next time.
Law Enforcement
Sobia Khan
Sobia Khan has become the first female traffic police sergeant in the history of the province of Balochistan. The appointment is a motivating factor for women still facing limited professional opportunities in Quetta and the Balochistan province at large. The newly appointed sergeant has made it clear through her actions that she doesn't intend to be taken lightly just because she is a woman. She will follow all traffic protocols and ethics.
Pari Gul Tareen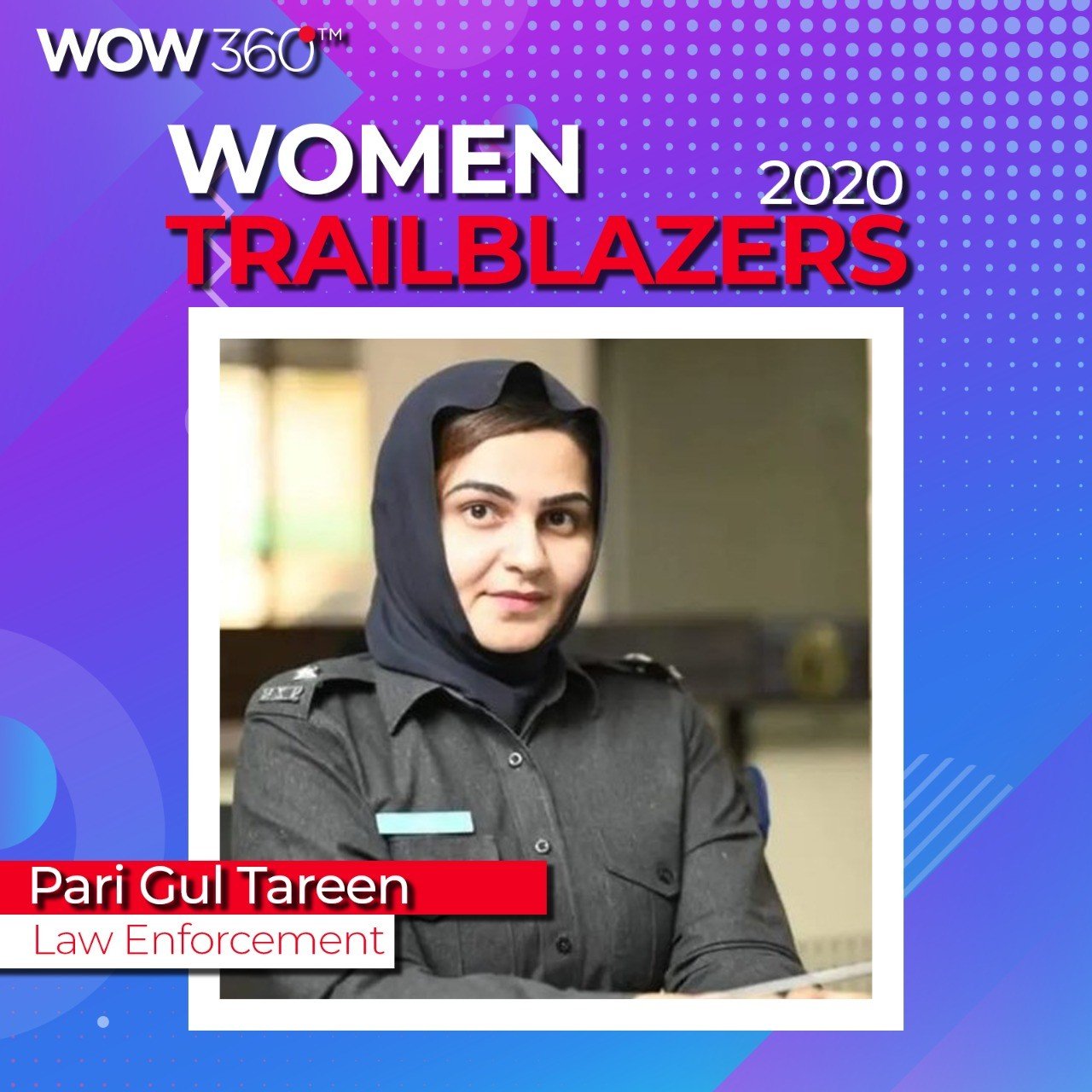 Another first for the province of Balochistan, Pari Gul Tareen a woman police officer has been appointed in Balochistan's police force as an Assistant Sub-Inspector (ASI) this year. Pari Gul hails from the Balochistan Pishin district.
Raffia Arshad
The 40-year old British Muslim, Raffia Arshad, became UK's first hijab-wearing judge. She recently reminded us to continue fighting for our rights and not let anyone stand in our way. She has a career spanning 17 years in law and made history in 2020 for becoming the first-ever hijab-wearing woman appointed as a deputy district judge on the Midlands circuit.
Zeena Ali
A 30 – year old constable, Zeena Ali, has become the first member of the New Zealand Police to wear a hijab as part of her uniform. Ali herself has been part of the team designing the hijab to make it comfortable and contemporary whilst meeting the safety requirements.
Aneela Naz
Aneela Naz has become the first woman in Peshawar to take up a traffic police officer position. The authorities at Khyber Pakhtunkhwa's security agencies have to be credited for hiring more female staff and letting women such as Naz discover their true potential. Aneela Naz, the deputy superintendent of police (DSP), can now be seen on roads briefing drivers on the rules and regulations for driving in the city and checking driving licenses.
Uzma Amireddy
Uzma Amireddy is the first hijabi-wearing cop in North Yorkshire, England. She is a British Muslim who has been in the police for the past ten years. She is currently the 'Positive Action' campaign coordinator. Uzma, alongside fellow Muslim cop Arfan Rahouf, designed a comfortable hijab to be a part of their uniform. North Yorkshire Police addressed the movement as an "important change."
Science & Technology
Nergis Mavalvala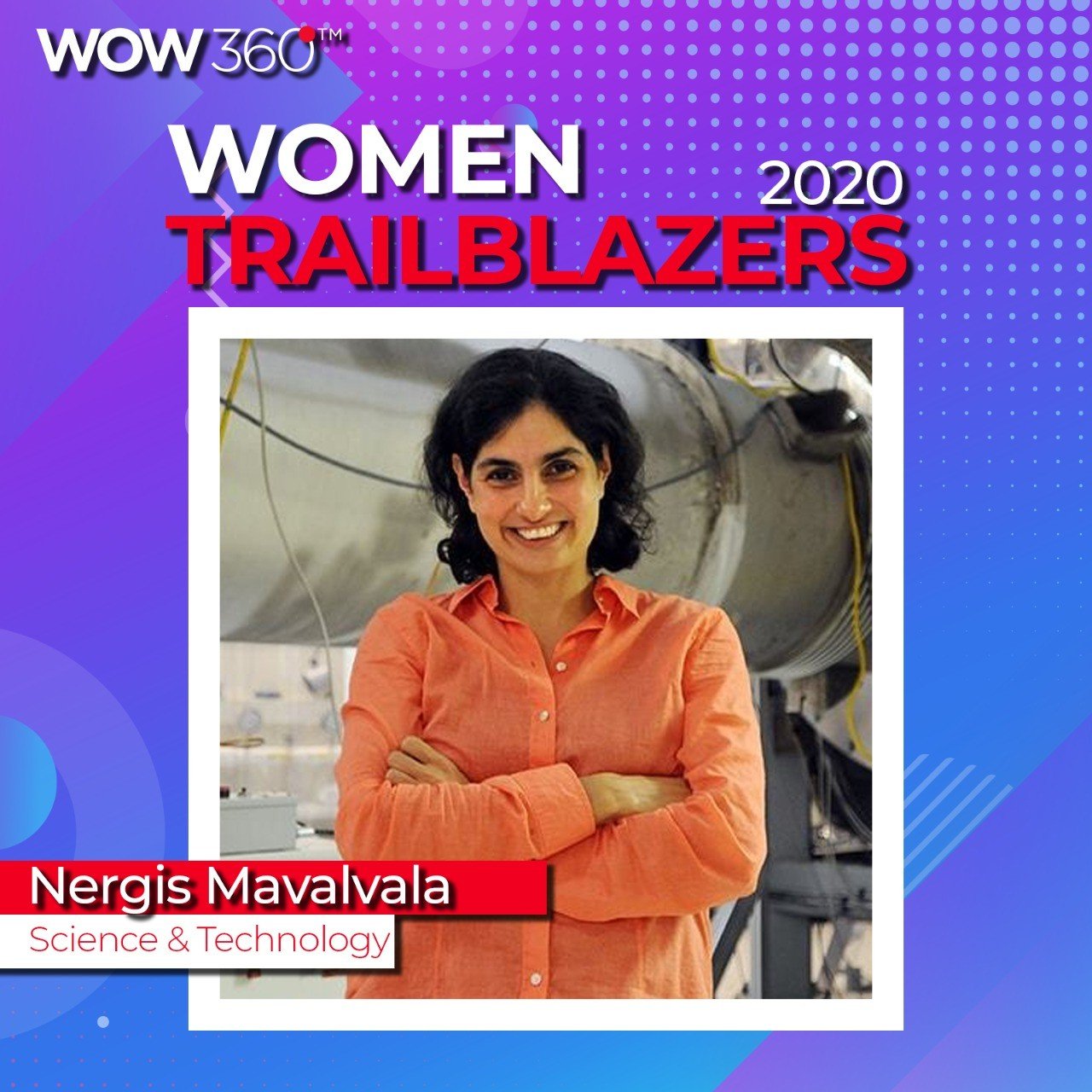 Born in Pakistan, astrophysicist Nergis Mavalvala has been named the new dean of the top-ranked Massachusetts Institute of Technology (MIT) School of Science in the United States. This is the first time in the 88-year history of the prestigious institution that a woman has been appointed to serve as dean. Nergis is recognized for her commendable work done in gravitational wave detection- the ripples' hypothesis in space and time continuum by Albert Einstein. She has been heading the Department of Physics at MIT since 2015.
Asifa Akhtar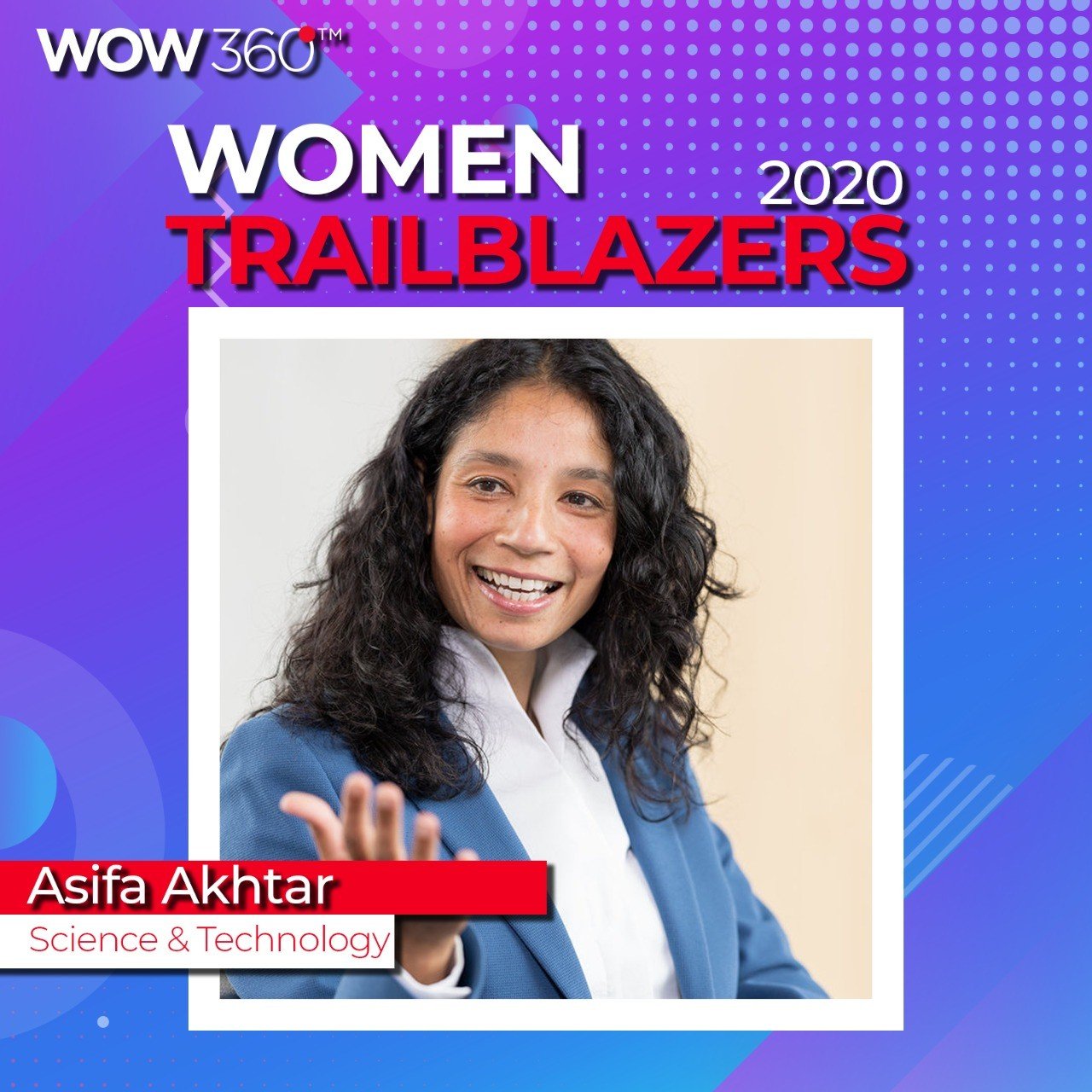 Pakistani born female scientist, Asifa Akhtar is appointed as the first international female vice president of the Biology and Medicine Department at the Max Planck Society this year. Max Planck Society is the most notable scientific body based in Germany. As the Vice President, Ms Akhtar will be responsible for the institutes and will also be the Max Planck Schools' contact person.
Dr Iffat Zafar
Dr Iffat Zafar, the founder of Sehat Kahani, a telemedicine app bagged the Elevate Prize Foundation Award 2020. She has become the first Pakistani female to receive this prestigious award. Her project, Sehat Kahani, won among 1,300 participants from around 119 countries. Dr Iffat Zafar is the co-founder of the telemedicine service, Sehat Kahani. The services accommodate patients with affordable healthcare consultation online and empower women doctors. It provides them with a digital medium to practice medicine, otherwise restraining from working outside of the house following long-standing traditions in Pakistan.
Mishal Khan
Mishal Khan is the first Pakistani female scientist to be elected to The London School of Hygiene and Tropical Medicine (LSHTM) governing body. The institute ranked as Europe's leading public health university this year. Mishal holds an honorary appointment at the Aga Khan University in Karachi.  At the Centre on Global Health Security at Chatham House, Khan is a research fellow working on institutional capacity building in low and middle-income countries with high-level policy actors. She is also working as a social epidemiologist in quantitative and qualitative systems research and health policy. She intends to improve infectious disease control programmes in South and Southeast Asia.
Gitanjali Rao
Gitanjali Rao is TIME's first-ever Kid of the Year. Rao is a scientist, a student and a baker. Her commendable work includes using technology to tackle issues ranging from contaminated drinking water to opioid addiction and cyberbullying. She has won the EPA Presidential Award, George Stephenson Innovation Award 2020, Kumon 2019 Student Inspirational Award,  and TCS Ignite Innovation Top Health Pillar Award. Rao has spoken at plenty of TED events and has been featured in the Forbes 30 under 30 lists. She is the author of Her A Young Innovative Guide to STEM published by Simon and Schuster in March. She has created Epione, a device that is essentially used for the diagnoses prescription opioid addiction. She also conceived an app, namely known as 'Kindly'. This app utilises artificial intelligence to help prevent cyberbullying.
Film & Media
Aiman Khan
Aiman khan has been featured on Forbes Asia 100 Digital Stars List 2020 for having the most followers on Instagram in Pakistan (almost 8 million Dec 2020). Khan is a Pakistani actress who alongside her twin sister Minal run a clothing business together with  249,000 Instagram followers. Khan has been previously nominated for Best Actress at Pakistan's Hum Awards for characters in TV shows Ishq Tamasha and Baandi.
Mahira Khan
This year, our very own heartthrob actress, Mahira has been included Forbes Asia 100 Digital Stars List 2020 for using her social media presence, 7 million Instagram followers (Dec 2020) and over 4 million on Facebook, to raise awareness about important issues including mental health issues, violence against women and breast cancer.
Marina Syed
Karachi stunt biker Marina Syed has successfully busted stereotypes concerning women on a bike. She is the first stunt biker to debut in a film this year. We are frequently witnessing women progressing rapidly in today's world, and Pakistan is no stranger to the transition. While ordinary Pakistani women are still fighting for their place on the road in their cars, Marina Syed is already a step ahead. Other than that, Marina runs an academy called 'Rowdy Riders', where she teaches women how to ride a bike and is all set to make her film debut this year.
Sharmeen Obaid-Chinoy

Two-time Oscar-winning Pakistani female, Sharmeen Obaid-Chinoy has become the first Pakistani to co-direct Marvel's first Muslim superhero film "Ms Marvel" starring female Muslim superhero Kamala Khan. She holds the record for being the first female film director at 37 to have won two Academy Awards. She has also won six Emmy Awards and a Knight International Journalism Award. The Government of Pakistan honoured her with the Hilal-i-Imtiaz in 2012. She has also been given the second-highest civilian honour of the country.
Rehana Gul

Rehana Gul is the first female radio jockey from Peshawar. In her weekly show, she discusses different stories about people with disabilities and shares her inspirational journey of success regardless of all odds and obstacles she has been through. Rehana Gul's show is aired on FM 92.2 weekly where medical doctors,  researchers and policymakers are her usual guests on the show.
Culture
Kamila Shamsie
Pakistani born novelist Kamila Shamsie is the daughter of the renowned journalist Muneeza Shamsie. She has recently become the first female novelist from Pakistan to join the Royal Society of Literature (RSL)  as one of the Vice Presidents. She obtained her schooling in Karachi at the Karachi Grammar School and moved to London in 2007 after completing her college education in the US. She has received multiple awards for her work in the UK and Pakistan, which has grabbed attention worldwide. Her book, Home Fire, is an award-winning novel.
Stephanie Kurlow
The 18- year is the first Hijabi ballerina. Stephanie Kurlow is a Russian- Australian ballerina dancer who is changing the ballet game, one step at a time. Stephanie hit a rough patch when she and her family embraced Islam. She was rejected from every ballet school for wearing a hijab while performing and training, and she almost gave up. It was during this time that her mother decided to open a ballet academy herself for her daughter. Her mother saw how discouraged her daughter felt. International brands like Converse are now celebrating her, Lenovo alongside fashion designer Tarese Klemens and routinely posts sponsored content with Gaynor Minden, the globally acclaimed dance apparel fashion line.
Hafsah Faizal
American author Hafsah Faizal is the first niqabi who has made it to the Forbes 30 Under 30 list this year. She is the force behind the New York Times Best Selling Book, "We Hunt the Flame". After her initial success, Faizal has worked on a sequel of the bestselling novel, "We Free the Stars," which is presently up for pre-orders. Hafsah is the founder of IceyDesigns, a business that creates opportunities for authors.
Transgender
Jannat Ali
Transgender activist, Jannat Ali, has been selected for Transgender Hero Award for South Asian Award 2020 by APCOM. She is known for her efforts for the trans community in Pakistan. Other than being an MBA gold medalist, Jannat has organized the Trans-Pride march in 2018. She is a Kathak dancer with more than 4 years of experience under her belt. As an educator/consultant, she has run a literacy program that involves the education of the trans community by motivating and mobilizing trans individuals.
Nisha Rao 
From begging on the roads to achieving her goals, Nisha Rao is the first Pakistani transgender lawyer. Nisha begged on the streets for a year but not to make it a habit but to collect money to study law. She works as a full-time lawyer now has changed her life due to her work ethic and dedication.
Reem Sharif 
Pakistan's first trans police officer Reem Sharif now shields other trans people from abuse. Sharif is 32-year-old transgender who has guided as many as 16 transgender people in Rawalpindi Punjab and has succeeded in solving their problems. She looks forward to helping more people in her community.
Journalist
Waslat Hasrat Nazimi
Waslat Hasrat Nazimi is the first female journalist to be appointed as head of Afghan service at Deutsche Welle, Germany. She will be the first female to lead the Dari Pashto department ever since it was established 50 years. She was previously working in the Dari, Pashto, German and English editorial department.
Sports
Alia Zafar 
Alia Zafar has been appointed as the first  female director of the Pakistan Cricket Board ( PCB) for the next three years. She has an MBA, Master of Arts degree, certifications, and diplomas from INSEAD France and Germany in innovation, learning, and social entrepreneurs. Previously, Zafar has worked for several organizations and banks such as Aga Khan Foundation, UNDP, and USAID. Other than that, Zafar has also contributed as an HR specialist with proficiency in corporate governance,  capacity-building, and organizational design.
Saman Zulfiqar
Saman Zulfiqar has become Pakistan's first female referee who has taken up her duties at the National T20 Women Championship. She hails from Sheikhpura, a district in Punjab. Saman is the only female referee in Pakistan Cricket Board's (PCB) development panel for the domestic cricket season 2020-21.
Gulshan Mehsud
Pakistani amputee gold medalist from Khyber Pakhtunkhwa, Gulshan Mehsud, wishes to empower other disabled women in Pakistan to excel in all kinds of sports. Mehsud has already received a gold medal in 2018 at the National Sports Festival in Abbottabad. She now wishes to become an international athlete. The following year, Mehsud participated again in the sports festival for disabled competitors, 2019 edition of the competition in Abbottabad. She also won the gold medal in table tennis and powerlifting in September 2020 at the national games for para-athletes in Peshawar.
Malaika Zahid
Malaika Zahid is the first 15-year-old  girl from Balochistan, who pursued her dream of becoming a boxer. She has been training to excel in her field for the past five years now. Malaika comes from a province where several militant groups are active, so women's movement has been significantly restricted. Nonetheless, it has never come in between Malaika's passion for her craft. In 2020, Balochistan Youth Department awarded Malaika the Balochistan Star Award. It is a prize given by the department to encourage young talent in the region.
Digital Media
Mehak Shahid 
Mehak Shahid is Balochistan's first journalist with a YouTube channel. She has completed her Mass Communication degree from the University of Balochistan and has some experience in her field. However, she prefers to work on the digital end as it gives her creative freedom to report under various beats.
Amna Riaz
Amna Riaz has become the first Pakistani female YouTuber with 3.5 million followers. This lifestyle blogger posts videos of various authentic recipes and indeed shows her passion for cooking with easy- to make dishes. She focuses on creating and posting recipe videos that are simple and can be cooked with the ingredients easily available in the market. Her channel primarily focuses on Pakistani cuisine, but sometimes she also posts recipes from other cuisines. With more than 3.2 million Subscribers, Kitchen with Amna is one of the top YouTube channels in Pakistan.
Alyssa Carson
Alyssa Carson is an American space enthusiast. She is the first woman who will travel to Mars in 2033 and is currently under training. She has graduated from Baton Rouge International School, preschool through 12th-grade private school in 2019. She is also the first person to complete the NASA Passport Program by visiting all 14 NASA Visitor Centers in the US.