Having female role models is crucial for breaking gender stereotypes, encouraging leadership and ambition, boosting self-confidence, providing mentorship and support, and promoting diversity and inclusion.
By seeing successful women who have achieved their goals and overcome obstacles, girls can be inspired to pursue their own dreams and ambitions, regardless of societal expectations or limitations.
Female role models can help girls feel more confident in their abilities and provide guidance and mentorship to help them navigate challenges and reach their full potential.
Additionally, a diverse range of female role models can promote inclusivity and representation for girls from different backgrounds, helping to create a more equitable society. Ultimately, female role models can have a powerful impact on girls and young women, empowering them to create positive change in their lives and communities.
Dr Ammara Farooq Creates History as First Pakistani to Chair Asia Pacific Board of GAIL
5 Female Role Models to Follow in 2023
We've compiled a list of 5 role models for you to follow in 2023:
1. Dr. Sania Nishtar
Dr. Sania Nishtar has remained Special Assistant to the Prime Minister on Poverty Alleviation and Social Protection with the status of Federal Minister in Pakistan. Dr. Sania Nishtar is a role model that should be followed in 2023.
Dr. Nishtar is a physician, cardiologist, senator, author and activist. She was elected to the Senate of Pakistan in the 2021 Senate election from Khyber Pakhtunkhwa and previously served in the interim federal cabinet in 2013 overseeing public health, education and science.
Dr. Nishtar has significantly contributed to Pakistan's health sector, especially during the COVID crisis. She has also co-chaired WHO's High-Level Commission on Non-communicable diseases along with the Presidents of Uruguay, Finland and Sri Lanka.
She is a member of the World Economic Forum's Global Agenda Council on the future of healthcare and co-chairs the U.S. National Academy of Sciences Global Study on the Quality of Healthcare in low and middle-income countries. In addition, she also chairs the United Nations International Institute for Global Health's International Advisory Board and is a member of the International Advisory Board on Global Health of the German Federal Government.
2. Olena Zelenska
The First Lady of Ukraine, Olena Zelenska has supported her people by launching her charity foundation in September 2022 in New York to help raise funds for families in the country. The funds collected are dispatched to orphanages to provide safety to children and children with cancer in other countries.
"Justice for Ukraine is justice for the entire world." Zelenska shared with the entire world through the WHO platform.
3. Deemah Al Yahya
Al Yahya was the first Saudi woman to be appointed as a Vice President of Microsoft, in 2010, leading Developer Experience and Digital Innovation. Not just that but in 2013 this female role model founded the WomenSpark initiative to train and educate women angel investors and entrepreneurs.
Furthermore, in 2020 she had the honour to be appointed as the Secretary-General of the Digital Cooperation Organization (DCO), a multilateral organization across 13 countries that helps with digital transformation.
Pakistan's Sabahat Rizvi Creates History as First Woman Secretary of LHCBA in 130 Years
4. Nazanin Boniadi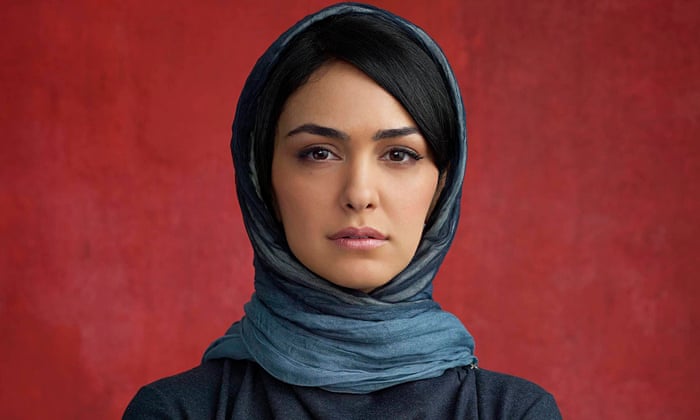 Nazanin Boniadi is an Iranian-British actress who has been using her popular-public platforms to spread awareness against the suppression of women's rights in Iran.
She extended her support after the death of 22-year-old Mahsa Amini in September 2022 sparked a revolution in the country as women and men from all walks of life took to the streets to protest.
Boniadi is an excellent example of a female role model who is using her platforms to spread the word across the globe. She spoke at Davos in January and explained what sparked her passion for human rights activism and her hopes for the female-led revolution.
5.  Dr Sarah Qureshi
Dr Sarah Qureshi is Pakistan's pride! She has made the country proud of her achievements on multiple occasions. Asides from being a PhD holder in Aerospace Engineering from Cranfield University, UK she is also a licensed pilot.
Moreover, Dr. Sarah Qureshi is also the founder of Pakistan's first commercial Aircraft engine and Aircraft company in Pakistan – company called "Aero Engine Craft".
Furthermore, Qureshi is the brains behind Pakistan's and the world's first eco-friendly aircraft engine. The engine has an idiosyncratic pressure-based condensation system which will help in cooling the water vapours in the aeroplane exhaust. The water will be on the aeroplane and can be released as rain if needed.
Dr. Sarah Qureshi – Brains Behind Pakistan's First Commercial Flight Engine & Plane Company
Importance of Female Role Models for a Country
Female leaders can have a significant impact on a country's development and progress in various ways. Here are a few reasons why female leaders are important for a country:
Improved representation: Women make up half of the world's population, and their perspectives, experiences, and concerns should be adequately represented in the country's decision-making process. Having female leaders in positions of power helps to ensure that women's issues and perspectives are given due consideration.
Increased diversity: Women bring different experiences and perspectives to the table, which can lead to a more diverse and inclusive decision-making process. This can lead to better solutions for the country's problems and promote a culture of tolerance and respect for diversity.
Role model for girls and women: Female leaders can inspire and motivate young girls and women to aspire to leadership roles, thereby breaking down gender stereotypes and promoting gender equality. This can lead to a more gender-balanced and empowered society.
Better policies: Research suggests that female leaders are more likely to prioritize social welfare policies, such as education and healthcare, that benefit the entire population, not just the elite. This can lead to better outcomes for the country as a whole.
Improved international relations: Female leaders can also improve a country's international relations by promoting peace, collaboration, and diplomacy. Research shows that female leaders are more likely to engage in peace talks and negotiate peacefully, leading to better relationships with other countries.
Aurat March 2023: Despite Hurdles, Pakistanis Came Out to Support Women
What are your thoughts on these female role models? Share them with us in the comments below.
Stay tuned to WOW360.