Imran Ashraf's 'Mushk' has millions of audience hooked to their television screens and it's absolutely worth it. 
The storyline of the show is gripping and have kept the fans engaged from the beginning to date. 
Produced by Momina Duraid, directed by Aeshun Talish and written by Imran Ashraf, this drama is definitely has it's own way to make us fall in love with every single episode.
Urwa Hocane returns to the TV screens after fours years:
Her last drama was Hum Television's 'Udaari'  alongside her husband Farhan Saeed and the super talented Ahsan Khan which came out in 2016 and will always be remembered as one of the most exceptional series in the Pakistani drama industry.
The Udaari girl plays the role of Guddi in Mushk, alongside Adam, Imran Ashraf, Mehak Momal Sheikh and Shayan Osama Tahir.
People are loving Urwa's character of 'Guddi' since her role is positive and negative at the same time, which won't make you dislike her character, instead, it will make you fall in love with her acting skills.
The beautiful actress has gained attention and appreciation by her fans all over social media.
Here's what they have to say:
Don't want to jinx it but Mushk is good and Urwa Hocane is a charmer!

— Czarina V (@morallygrayy) September 13, 2020
I want to know about Guddi's background. Urwa is such a treat to watch on screen, her energy makes the whole thing sooo refreshing.
Please tell me more about Adam. Absolutely loving Imran Ashraf in this new role.#Mushk

— Adambaizar (@adambaizar) August 31, 2020
Wished to see more of guddi #Mushk

— Imran Ashraf Fandom 🐣👀💥 (@ImranAshrafFan2) October 3, 2020
Urwa's screen presence was too good. It was like a treat to watch. While mehak was telling story Guddi was making scene entertaining by making sarcastic comments. Loved her acting ❤️

— Azalfa Kaleem (@ajeebyaaaar) August 31, 2020
Totally agree. Her sarcasm, carelessness and boldness and moonphut. Urwa has definitely nailed this character. I cannot imagine any other actor playing this role now. She has owned it sooo perfectly.

— Adambaizar (@adambaizar) August 31, 2020
She has done justice to her role ❤️

— Azalfa Kaleem (@ajeebyaaaar) August 31, 2020
Adam:- afsosh hua sun kar

Guddi:- sun kar wo afsosh kaha hota hai Jo seh kar hota hai….😢😢
.
.
.#Mushk #adam #guddi #imranashraf #urwahocance @IamImranAshraf @VJURWA https://t.co/KZFGy22mUN pic.twitter.com/Ok39tERLyI

— 𝓛𝓸𝓵𝓵𝔂𝔀𝓸𝓸𝓭 ❤ (@CretionSani) September 16, 2020
Ah Urwa's looking so gorgeous in the parrot green clothes!! And just her look in the show, major girl crushing! 😍😍#Mushk

— T (@WhyNot_Mee) September 22, 2020
Urwa Hocane is nailing #Mushk and how. For the first time, I am liking her acting so much. Also, her look is amazing.

— 𝘈𝘴𝘱𝘪𝘳𝘢𝘮𝘥𝘰𝘤 (@DadiKiKulfi) October 1, 2020
Audience is obsessing over Urwa Hocane's lively and energetic performance as Guddi in Mushk. Her ecstatic acting skills and dialogue delivery has made it's way into millions of hearts and we're obsessed with her terrific comeback.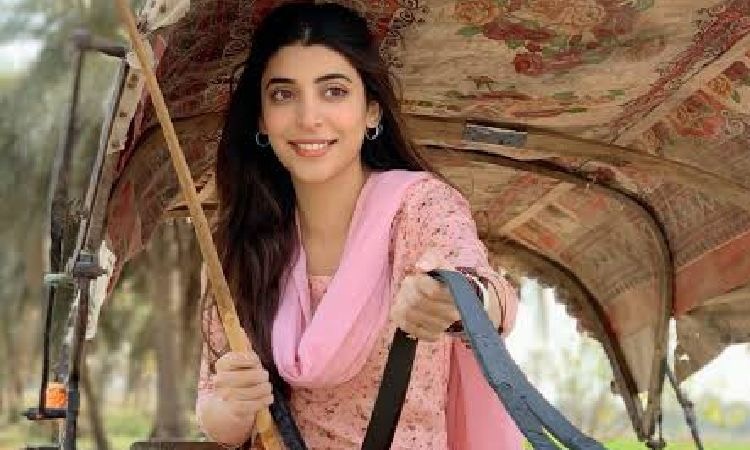 Moreover, Imran Ashraf is being lauded for his role as Adam and the fans can't stop praising him on social media:
Love the variety of themes explored, the flipflopping of characters & their moral ambiguities. Urwa Hocane, Zara Tareen, Ahson Talish, Osama Tahir are brilliant. Love the show! #Mushk

— Mahwash Ajaz 🇵🇰 (@mahwashajaz_) September 8, 2020
We're definitely looking forward to what the popular Hum Tv drama serial has in store for us further – a brilliant storyline with some of the most amazingly talented actors.
Are you following the drama? What is your favorite dialogue by 'Guddi' in Mushk?
Let us know in the comments. Stay tuned for more articles and updates.