The social structure around the world is drastically changing and women are getting recognised for their contributions. In Pakistan however there is still a a lot that can be done in terms of providing women with the basic needs like education, equal job opportunities, access to health facilities, safety and political participation.
Due to the aforementioned hindrances, the full strength and potential that the women in our country have to shape society has not been realized to its fullest.
Despite such circumstances, we have also seen some exceptional women like Malala Yousafzai, Sharmeen Obaid Chinoy, Muniba Mazari and others who have contributed significantly to empower the women in the country.
There are also a number of enterprising Pakistani women in who have been working for the betterment of their country in various sectors. As a tribute, the United Nations Development Programme ( UNDP) in Pakistan paid homage to them.
The video created by UNDP Pakistan features women who are strong, resilient and optimistic. It also includes transgender women across various age groups and occupations who have helped to find solutions to some development challenges in the country.
It features the following :
Fizzah Aamir
One of the youngest participants, Fizzah Aamir hails from Karachi. Passionate about animals, she has been creating awareness in her city on animal rights. She has successfully helped a large number of stray animals and won the hearts of animal lovers. With the help of UNDP Pakistan's Youth Innovation Challenge 2019, her ideas were turned into actions which gained much admiration from everyone.
Alisha
Alisha is one of the transgender consultants of UNDP Pakistan from Islamabad whose scope of work covers gender minorities and inclusion of transgender.
Rameela Durani
Rameela Durani from Swat received extensive Digiskill training from UNDP Pakistan and became a young entrepreneur with her own business. It is encouraging to see her utilize her skills to lead a better life.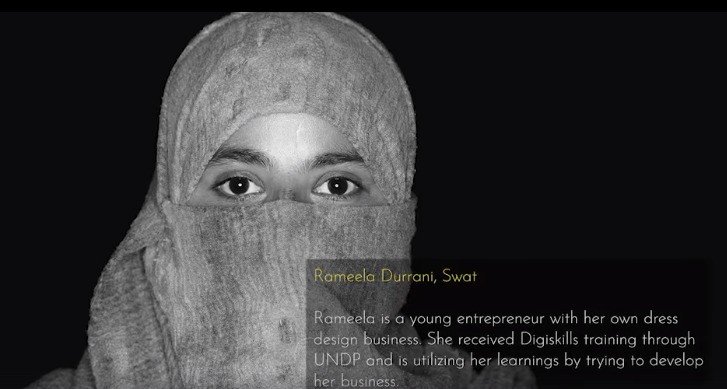 Mubica Babar
Mubica Babar from Gilgit Baltistan successfully installed a tunnel which now helps her to grow off-season vegetables on her land. Through this innovative idea, she is now earning some extra income from selling the produce.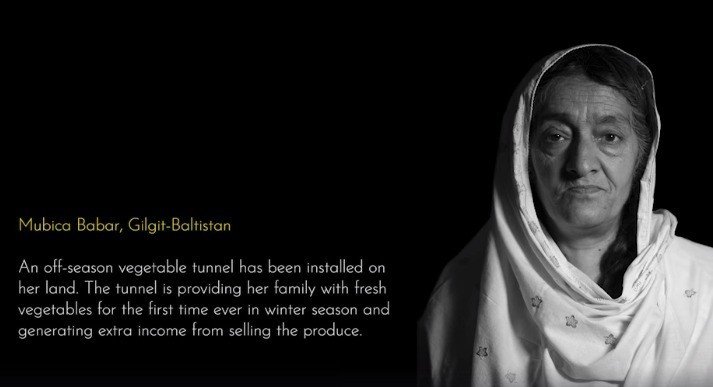 Bubbli Malik
Bubbli Malik is a prominent transgender activist from Rawalpindi. She also a Master Trainer, who has been a part of UNDP's capacity building initiatives.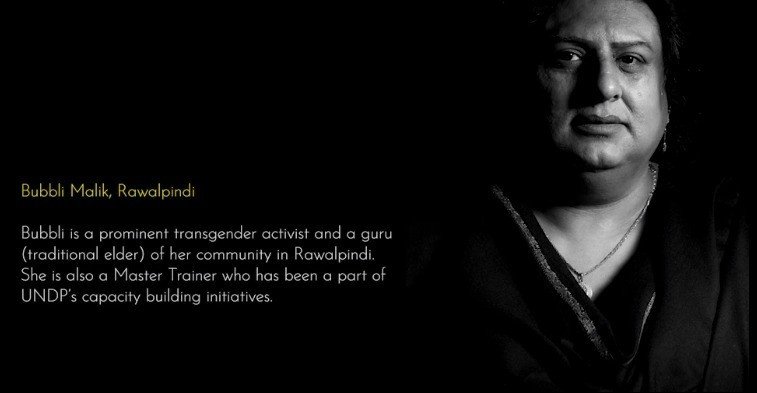 Rabel Khubchandani
A banker by profession, Rabel Khubchandani from Karachi has volunteered to raise awareness on child abuse in the country with the help of UNDP's Youth Innovation Challenge. She has also successfully held sessions in a number of schools where she informed children about abuse.
Javeriya
Javeriya is a United Nations Civic Education Volunteer who has conducted civic education campaigns in Lesbela, Balochistan.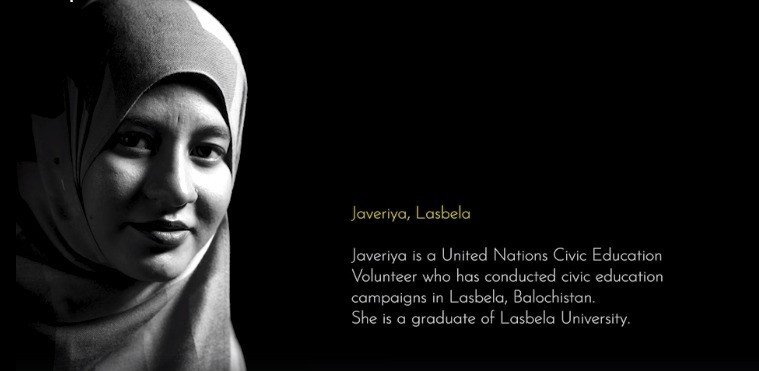 Hamna Akram
Hamna Akram from Peshawar received Tax Law training through UNDP and is now the first woman lawyer from Orakzai.
Bisma Jatoi
Bisma Jatoi has volunteered as a United Nations Civic Educationist for two terms. Her aim is to inform the importance of women obtaining their Computerized National Identity Card.
Ambreen Fatima
The brave Ambreen Fatima has chosen driving as her career which is different from the norm chosen by women in the country.
Nayab Ali
Nayab Ali is also a prominent transgender activist from Islamabad. She is also a Master Trainer, who has been a part of UNDP's capacity building initiatives.
Neelam Akhtar
Neelam Akhtar is a talented entrepreneur from Haripur who promotes handicrafts and has  managed to grow her business to an international level.
Aneela Naz
Aneela Naz from Peshawar is a Deputy Superintendent in KPK Police and has been a Master Trainee for UNDP twice.
Iqbal Jahan
Iqbal Jahan hails from Swat. She is a women right's activist and has been involved in business, local politics and philanthropy. She helps women in her area by providing legal help in marital disputes.
The video was shared through the official pages of UNDP Pakistan with the caption:
Getting women equal opportunities to grow and participate in life is part of UNDP's mandate. Those who are part of our initiatives have shown intelligence and passion. This is a homage to the strength and resilience of the women of Pakistan.
We want to thank our #PartnersAtCore for their unwavering support in achieving our mandate!
Have a look at the video below!
What are your thoughts about the story? Let us know in the comments section below.
For more updates and details, stay tuned with us.