Dubai offers a range of free activities for budget-conscious travelers, from enjoying the pristine beaches to exploring the historic Al Fahidi District.
Don't miss the mesmerizing Dubai Fountain, set against the backdrop of the iconic Burj Khalifa.
Experience the beauty of nature at Ras Al Khor Wildlife Sanctuary or venture to Hatta for thrilling hikes in the mountains.
---
---
Traveling to Dubai during summer break? Dubai is known as a hub of opulence and luxury, but you would be surprised to know that Dubai also offers a variety of free activities if you're a traveller on a tight budget. From sight-seeing the city's iconic modern architecture to immersing oneself in its rich cultural heritage or simply enjoying the pristine beaches and wildlife, there are numerous cost-free attractions to explore.
Here are our top 7 recommendations for free activities to enjoy in Dubai:
Visit the Beach
Dubai is known for its pristine beaches with clear water you can enjoy for free without paying or getting a beach pass. Just pack your beach bag and head out with your loved ones to options such as The Beach at JBR, Kite Beach, Al Sufouh Beach and reward yourself with gorgeous views. Wondering how you're going to save yourself from the heat during summer? Dubai has recently opened night time swimming spots that are open for swimming 24/7, located in Jumeirah 2, Jumeirah 3 and Umm Suqeim 1, these 800-meter stretches of shore have been fit with lighting systems and safety enhancements.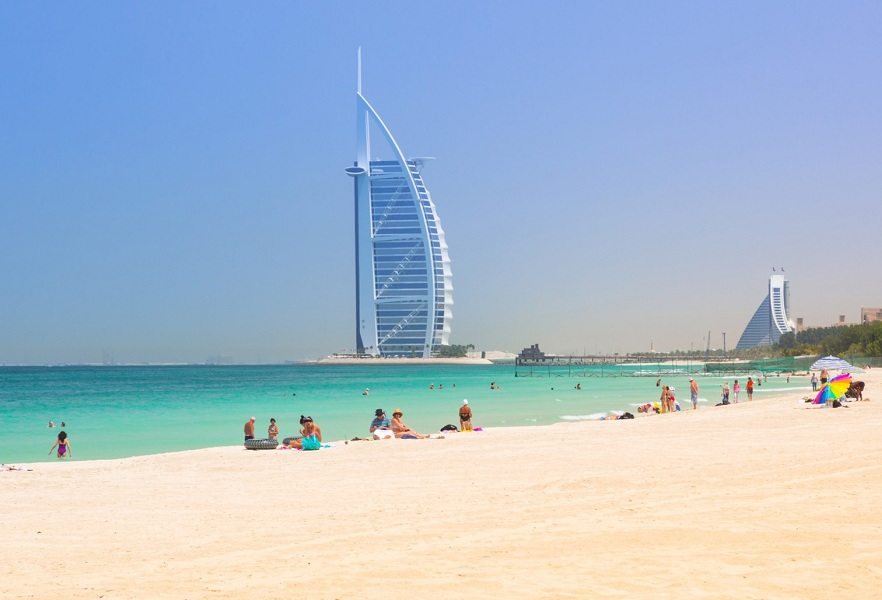 The Dubai Fountain
A must-see attraction on every visitor's list in Dubai is the iconic Burj Khalifa. The Dubai Fountain, the world's largest choreographed fountain system is set against the backdrop of the Burj Khalifa, the fountains come alive in a mesmerizing dance synchronized to the tunes of renowned artists. Don't miss the opportunity to witness this unforgettable spectacle during your visit to the city.
Al Fahidi Historic District
Explore Dubai's history and culture with a stroll through the Al Fahidi Historical Neighborhood. From traditional buildings to tea houses, museums to art shows, markets and more, there's a lot to see and do and and you won't have to spend a dime to see most of it!
Dubai Marina
Looking for an Insta-worthy picture from your trip to Dubai? A visit to the Dubai Marina is a must, this vibrant district features a scenic 5.3-mile boardwalk adorned with an array of shops, hotels, and restaurants, offering a plethora of activities to indulge in. For the ultimate experience, make sure to time your visit during sunset for the most breath-taking views.
Dubai Aquarium and Underwater Zoo
Dubai Mall is home to plenty of stores perfect for those who want to shop and it is also home to the Dubai Aquarium & Underwater Zoo. The 10-million litre tank is located on the ground floor of the mall and is filled with sharks, stingrays and thousands of other aquatic animals, comprising over 140 species. You can head inside the aquarium for a cost, but the view from outside is equally fascinating and totally free.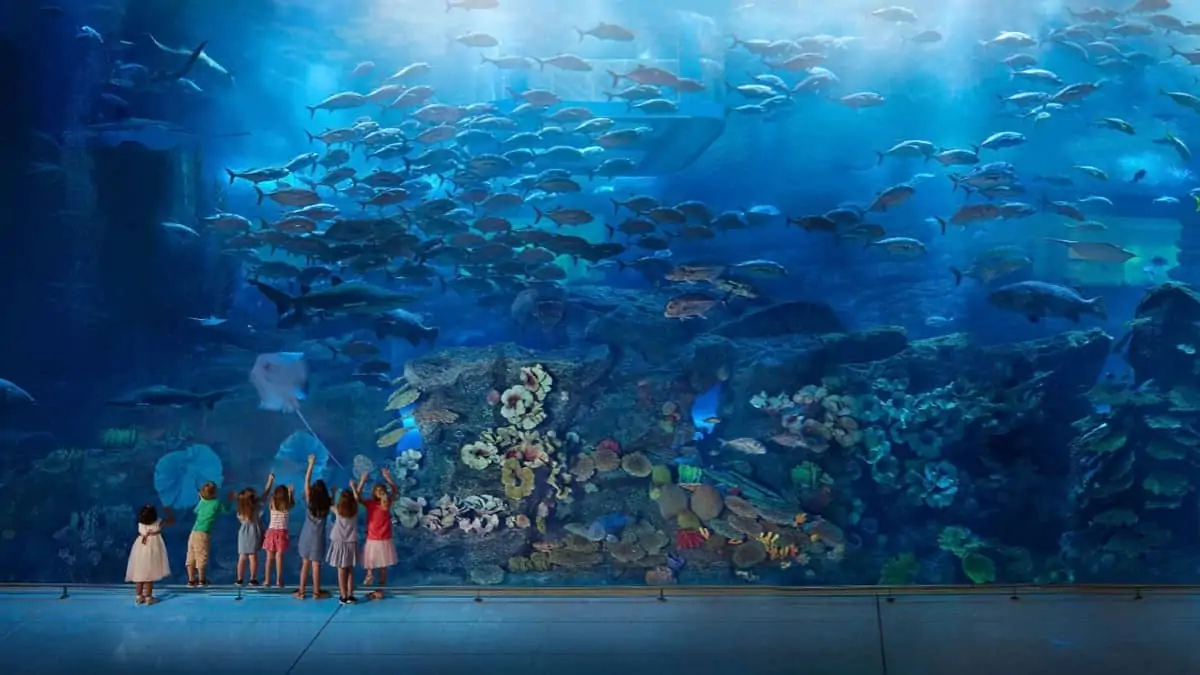 Ras Al Khor Wildlife Sanctuary
The Ras Al Khor Wildlife Sanctuary is located just a few minutes away from Dubai Mall. It is home to more than 20,000 birds of 67 species. It is popular with tourists for its magnificent flock of flamingos. To see them, head to one of three viewing hides scattered around the perimeter of the sanctuary. Entrance to the sanctuary is free.
Hatta
Escape the bustle of the city life in Dubai and discover the charm of Hatta. For those who want to take on some adventure, you can embark on exhilarating hikes through the foothills or mountains, immersing yourself in nature's surroundings.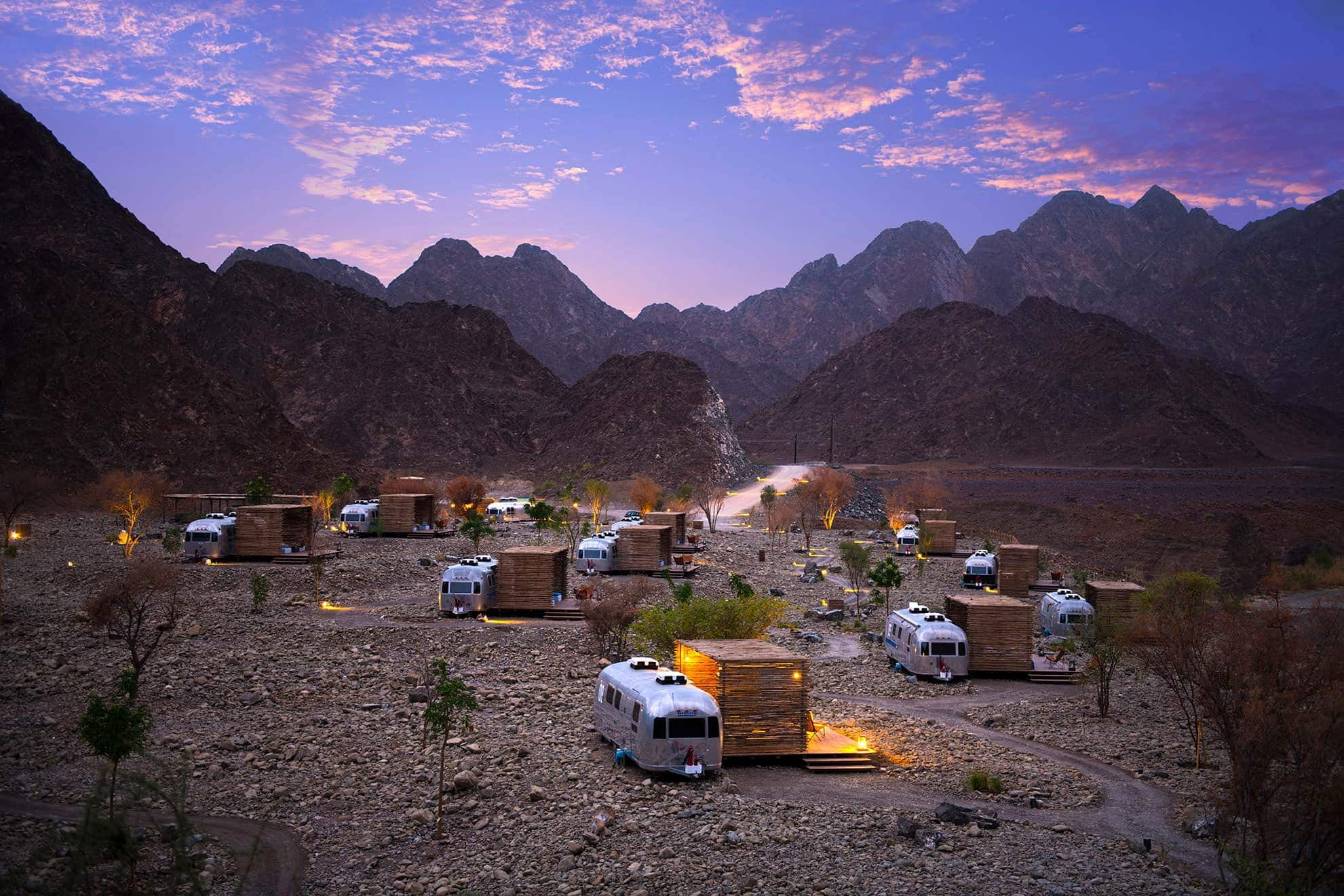 Follow WOW360 for more.