Ethnic is one of the well-known brands in Pakistan. The brand belongs to Outfitters, which is also a widely known and loved brand.
However, recently it was called out on social media when a user pointed out that it is selling items from AliExpress.
The Facebook user, Ayesha Raheem, also shared screenshots of a jacquard knit vest with a dog print from the brand's website, alongside a picture of the same vest available on AliExpress.
She captioned the post 'Wow, ethnic is selling stuff from AliExpress!
Moreover, this was not the only design that was allegedly 'taken' from AliExpress or other brands:
5 Pakistani Brands That Can Replicate Your Favourite Branded Perfumes
Social Media Reactions
Here's what social media had to say: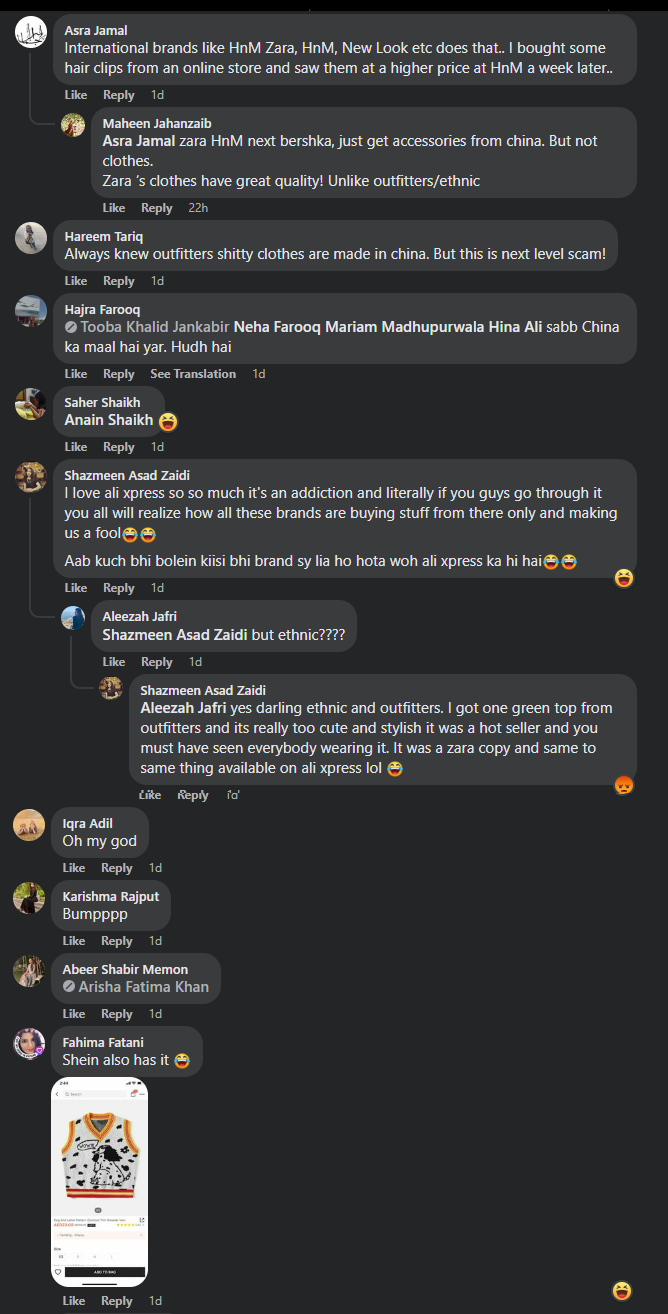 Ethnic nor Outfitters have responded to the claim yet, however, this is not the first time when Ethnic made it to the spotlight for the wrong reasons.
'Hi Ethnic am I really the only one who sees a difference here? Wasted my money. The photo looks miles apart from what i got. And to add to my misery its ripped too' wrote Amun Adil in her post.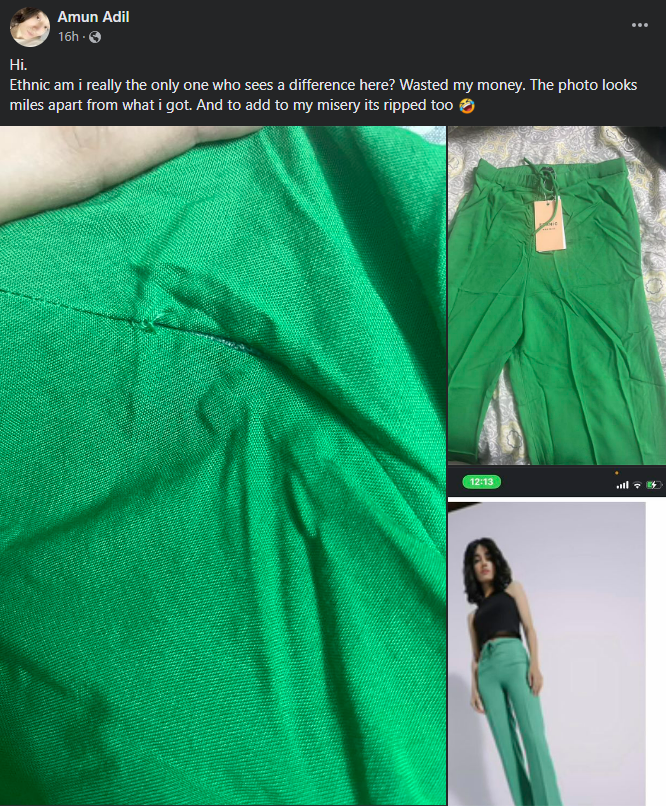 A couple of days ago another user, Bushra Nesar also had a complaint in regards to the brand's quality and overall experience. She writes 'Complaint Ethnic ki kaha kari jai. Online dresses order kiye thy jo phattay huey pheny huey bhej dia kaprey sizes bhi different hai ab is tarah k dresses ayein gay online mae. Email kardi hai keh rahy online purchasing mai online return hoga ab kaunsay kabootar bhejien gay change karny k liye. Attaching only one video and payment slip. Sizes are totally different what they sent aur dress sey fragrance smell bhi hai its like somebody wore it before.'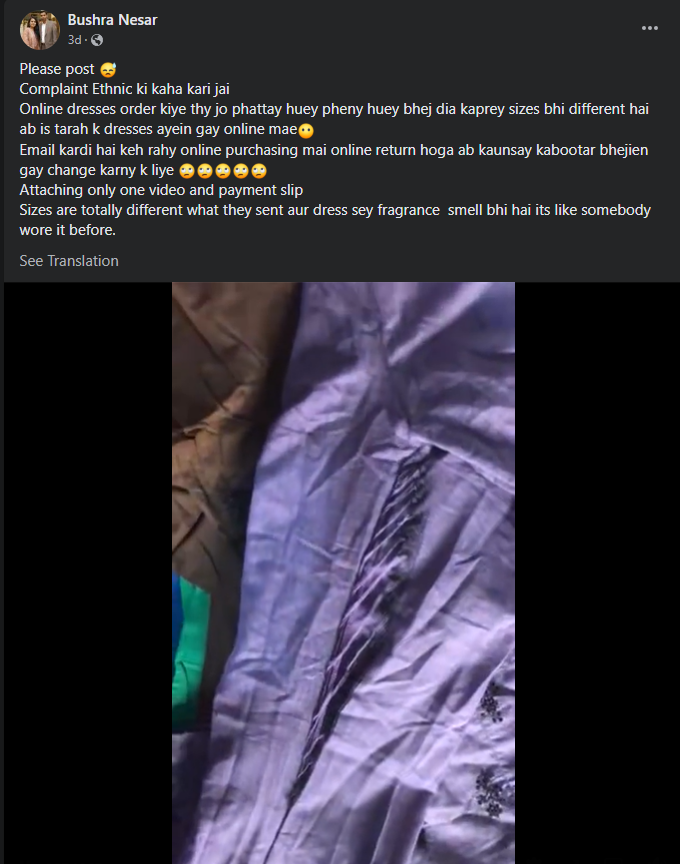 Ammara Suleman writes 'Bought from ethnic winter sale 2021…getting it stitched this year…and looooook at the color bleeding from the black shalwar…luckily i dipped it separately in water…otherwise it cud hv ruined my shirt piece…shame on brands who sell khan ki dukaan wala kapda with their own stamp..'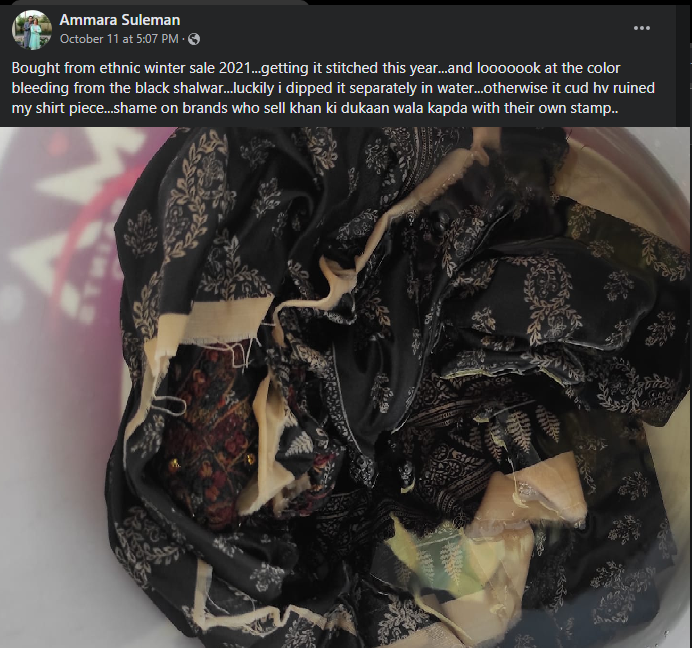 Have you experienced something similar? Share your ethnic experiences with us in the comments below.
Stay tuned to WOW360 for more news and updates.
Rastah Becomes the First Pakistani Fashion Brand to Launch in the Metaverse