One of the most diverse Pakistani actors, Shamoon Abbasi has mastered the art of playing every character exceptionally well. Getting deeply involved into the layers of a complex character and reflecting that well on-screen is a tough task, but the actor makes it look totally effortless. Performing roles that are always different and unique than mainstream characters, Shamoon was last seen as a cannibal in 2019's 'Durj'.
The actor is known to play bold and daring characters and this time is no different. Shamoon Abbasi is has stepped into an unconventional character of a writer, in an upcoming web series titled 'Akela'.
Sharing the trailer a few weeks ago, the series seems to be an interesting drama, packed with suspense and thrill. Revealing the story of an ageing novelist who writes fantasies and lives alone, starts hallucinating while struggling to write anything new and creative and claims that the characters of his story are trying to kill him. He becomes delusional and starts living with the characters' apparitions that he created himself.
The seven-episode series is divided into 10- minute episodes and are borderline psychedelic. The writer seems to be stuck and can't understand the challenges existing in the digital world. He also considers writing an autobiography initially but realizes his life is too dull and boring for that, and therefore must create a conflict, to feed and hence sell his stories.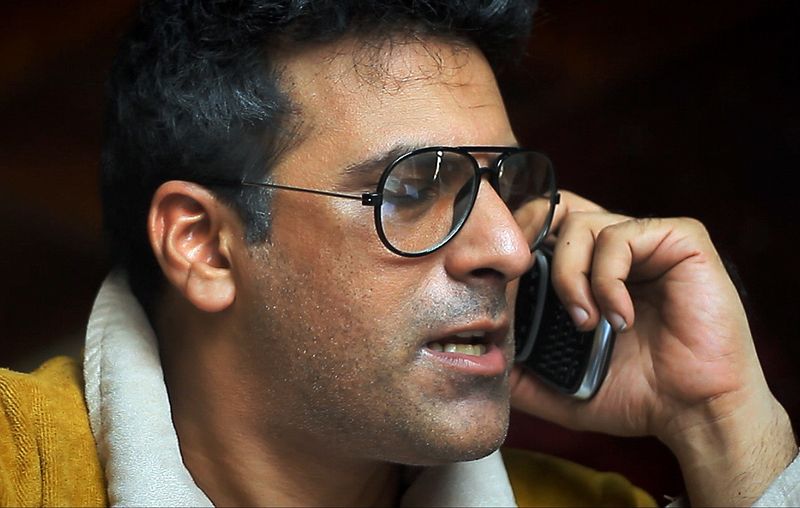 Created by Shamoon Abbasi himself and produced by Shaan Films, a promising trailer clip was recently released and Shamoon seems to be leaving quite an impact. The Durj a nd Waar actor revealed to Somethinghaute that he "worked hard to transform myself for the character — I grew a stubble and a paunch."
Watch the full trailer below:
#AKELA (Alone) ————-FIRST LOOK LIMITED WEB SERIESCOMING SOONA SHAAM FILMS PRESENTATION#Shaamfilms#Caravan2020#Shamworx

Posted by Shamoon Abbasi on Friday, July 24, 2020
Written by Shahid Nizami and directed by Sohaib Khalid and Sherry Shah, the web series looks unique and definitely 'unconventional' to say the very least.
It seems as if most of the drama has been shot in an apartment, maybe due to COVID-19, but Shamoon revealed otherwise:
 We shot Akela a year ago; I came up with the central idea while Sohaib Khalid and Sherry Shah have directed it. It is written by Shahid Nizami, he said.
The web series will soon be released on a digital platform soon.
The actor thinks-  It's high time we start working for digital platforms as cinema is still on a halt.
The seven part 'chapters' as the actor calls them, seems to be 10 minute long so that people derive a better understanding and become intrigued to watch the second episode. Since every episode is full of suspense and leaves the viewer wondering.
What do you think about the upcoming web series? Share your thoughts below.
Stay tuned for more interesting articles and updates!