A distressing incident unfolded in the beauty and fashion industry as makeup artist Bryan William was harassed and physically assaulted by the husband of model Robina Khan during a photoshoot.
The conflict arose when William declined to carry personal belongings, including jewellery and a phone, for Robina Khan.
Both parties shared their perspectives on social media. While Robina Khan acknowledged her husband's assault on William, she attributed it to the makeup artist's alleged verbal abuse. Bryan William later disclosed his ordeal, revealing that armed individuals violently dragged him and assaulted him over the refusal to carry the jewellery.
---
---
In another unfortunate incident, model Robina Khan's husband harassed and assaulted Nabila's makeup artist Bryan William. The beauty and fashion industry has come together to support the makeup artist William after news of the fight that took place during a photoshoot broke out on social media.
The makeup artist Bryan William was simply doing his work and refused to carry a few personal belongings including a phone and some jewellery of Robina Khan to which she took offense and a verbal fight broke out between the two professionals.
Robina Khan took to her Instagram to put up her side of the story and to provide details of what happened at the photoshoot. She did agree that her husband assaulted the makeup artist but deemed to justify the violence caused by saying that Bryan verbally abused her first.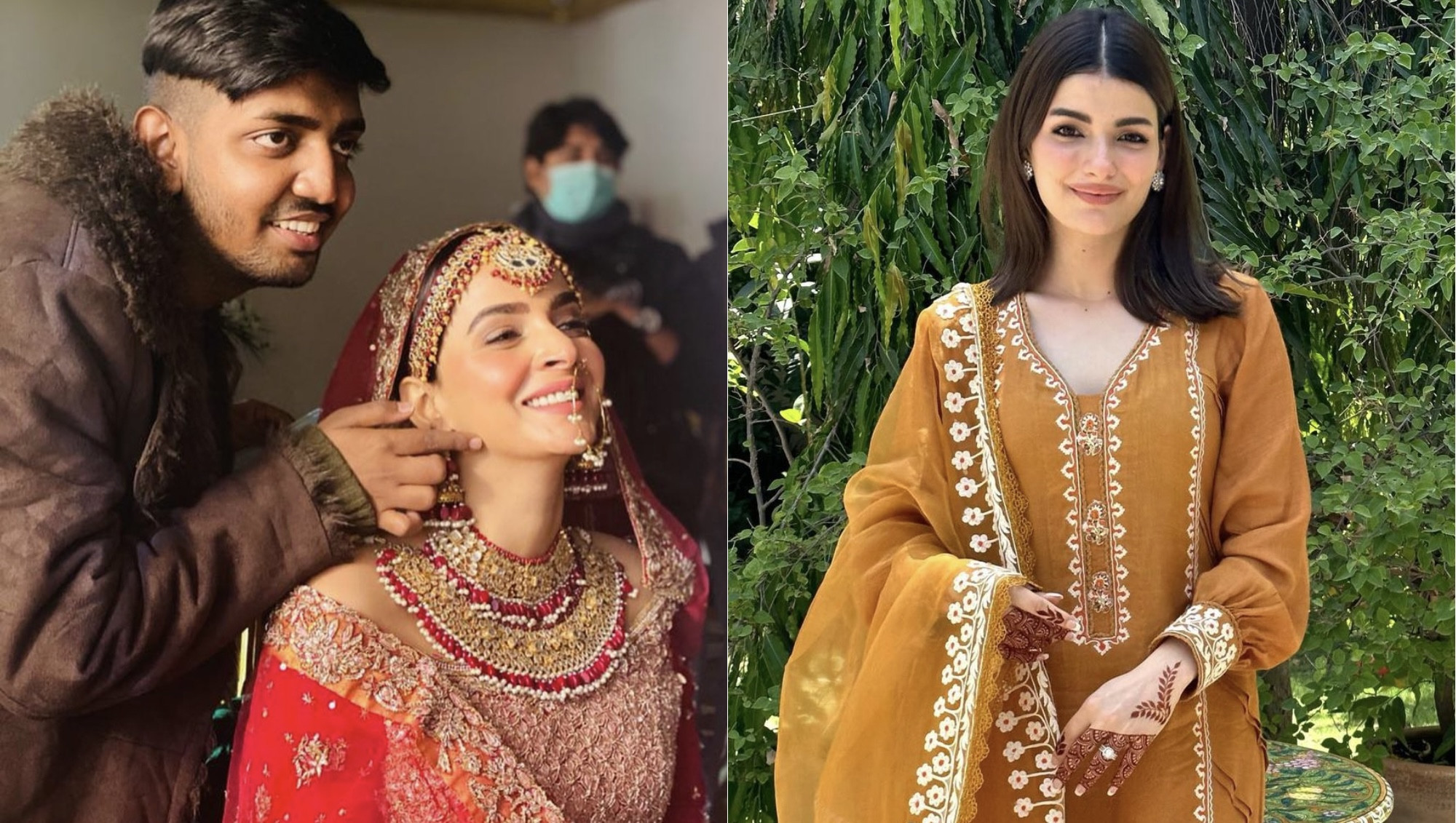 According to her, William referred to her as a "do takay ki model" which led to an exchange of abusive words between them. Shah recounted that she responded in kind after he allegedly used offensive language towards her.
It was then reported that the models driver contacted her husband to inform him about the situation after which her husband barged in and a fight broke out where he slapped the makeup artist. Onlookers including the models on shoot have come out in support of Bryan as he was simply adhering to his employers' (Nabila's) rules.
Bryan William Breaks Silence: 'This is the Truth"
It's worth noting that the makeup artist, Bryan William, has also shared his side of the story, shedding light on the events from his perspective. He shared the details of the ordeal on his Instagram stories after maintaining silence on the matter in the beginning.
"Yesterday I was physically assaulted and harassed by 5 armed gunmen at the place of my work. Why? Because I refused to carry an expensive jewellery item for a model while she was shooting.

 

It all started when the model asked me to keep her jewellery with me, to which I refused to take responsibility because it was not a part of my job, and more importantly, we're not allowed by NABILA to keep personal items of other models with us. I told her that you can ask the stylist team who is responsible for it to keep for you.This is when she snapped and started abusing and threatening me. We had a brief argument, and then I continued my work, as all this happened in the middle of the shoot and we still had clothes left that needed to be shot
"Few moments later, I see 4–5-armed gunman climbing up the stairs, and all of a sudden, I'm being violently dragged from the second floor to the ground floor. As I'm being dragged, the gunmen and the model's husband are beating me mercilessly, without even bothering to have a conversation about the incident, This is the truth".
Designer House Mina Hassan and Nabila's Support Bryan
In Bryan's support the designer and the team at Nabila's have come forward and put out statements that show they are supporting the makeup artist in the on-going controversy. It is saddening to see such violence and abusive behaviour in a professional setting.
 

View this post on Instagram

 
The designer Mina Hassan's shoot was disrupted and they are also supporting the makeup artist during this difficult time.
 

View this post on Instagram

 
Follow WOW360 for more.