Pakistani celebrity twins Minal and Aiman Khan are one of the most popular and the most followed celebrities on social media. 
Minal has paved her way into the industry by performing challenging roles and getting out of her comfort zone. Millions of young Pakistani girls look up to her and are inspired not just by her acting skills but by her style game as well.
The actress's Instagram profile is a proof and we're obsessed!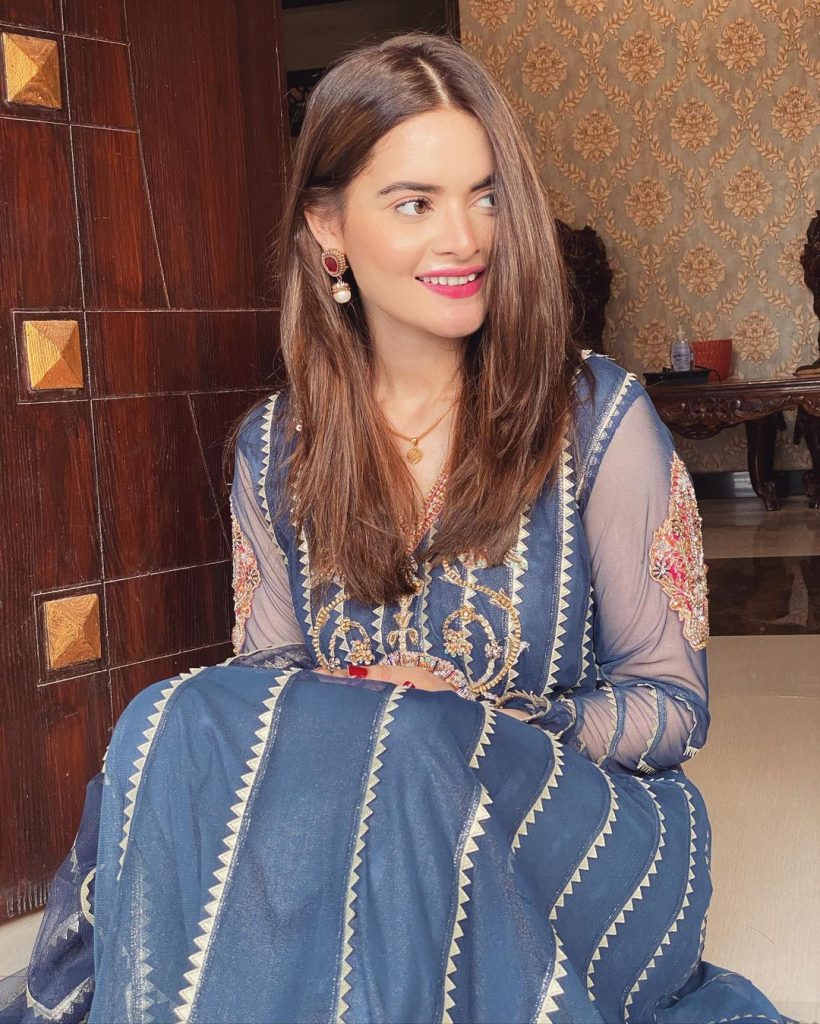 Recently Minal Khan appeared in an interview with BBC Urdu where she shared her and her sister Aiman Khan's Instagram journey towards becoming the most followed celebrities on social media. She also shares the criticism she has faced on her recent dramas.
Watch below:
After seeing numerous dramas of Minal playing the most innocent and the perfect 'bahu'  kind of characters – she has now done her first ever negative role in the ARY Digital 'Jalan'.
However, the drama went through a lot of controversy and eventually PEMRA banned 'Jalan'  for a short span of time due to portraying inappropriate content and relationships that aren't accepted by our society.
Nevertheless, it was the highest rated Pakistani drama and this made the industry's popular Khan gain even more fame.
Coming back to gaining millions of followers on social media
She shares that when she and Aiman were deciding to come up with their Instagram accounts they could never ever imagine that one day they would  become one of the most followed celebrities and one of the most searched celebrities on the internet.
She shared that it was a very random step they took to come up with their Instagram profiles and she believes that people just love them in a different way.
She added,
"It's not about followers it's not about competition, but everyone says people love us differently." 
When asked how she manages to keep up with Instagram since so many people anticipate her posts, Minal answered that she doesn't find any pressure to post something that requires a lot of effort on Instagram and that she only likes to share the things she likes that are mostly related to her work.
She said she can't work hard to maintain her Instagram like most celebrities do.  Yet still the actress is one of the most loved celebrites on social media.
Moreover, Minal Khan believes that she receives love more than negativity and being a public figure, getting negative comments is something one has to live with and learn to take it positively.
She shared that if people hate her as 'Nisha' in Jalan then it means she has achieved her goal and served justice to her character.
Have something to add? Let us know in the comments.
Stay tuned for more articles and updates.