Located in the heart of the city of Karachi,  the Mazar-e-Quaid stands majestically as an iconic symbol of Karachi. It is the tomb of the founder of Pakistan, Mohammed Ali Jinnah situated near Jamshed Quarters, a busy part of the metropolis.

Architecture
Inspired by the Samanid Mausoleum in Bukhara, Uzbekistan, the Jinnah Mausoleum is built in a Modernist style designed by Indian architect Yahya Merchant. Construction work began in the 1960's, but it was completed in 1971 and inaugurated by President Yahya Khan in January 1971.
This striking white marble structure has a distinguished stucco dome with 4 entrances in the form of pointed arches, characterised with copper latticework.
There is a four – tiered crystal chandelier in the interior of the mausoleum that was gifted by the People's Republic of China.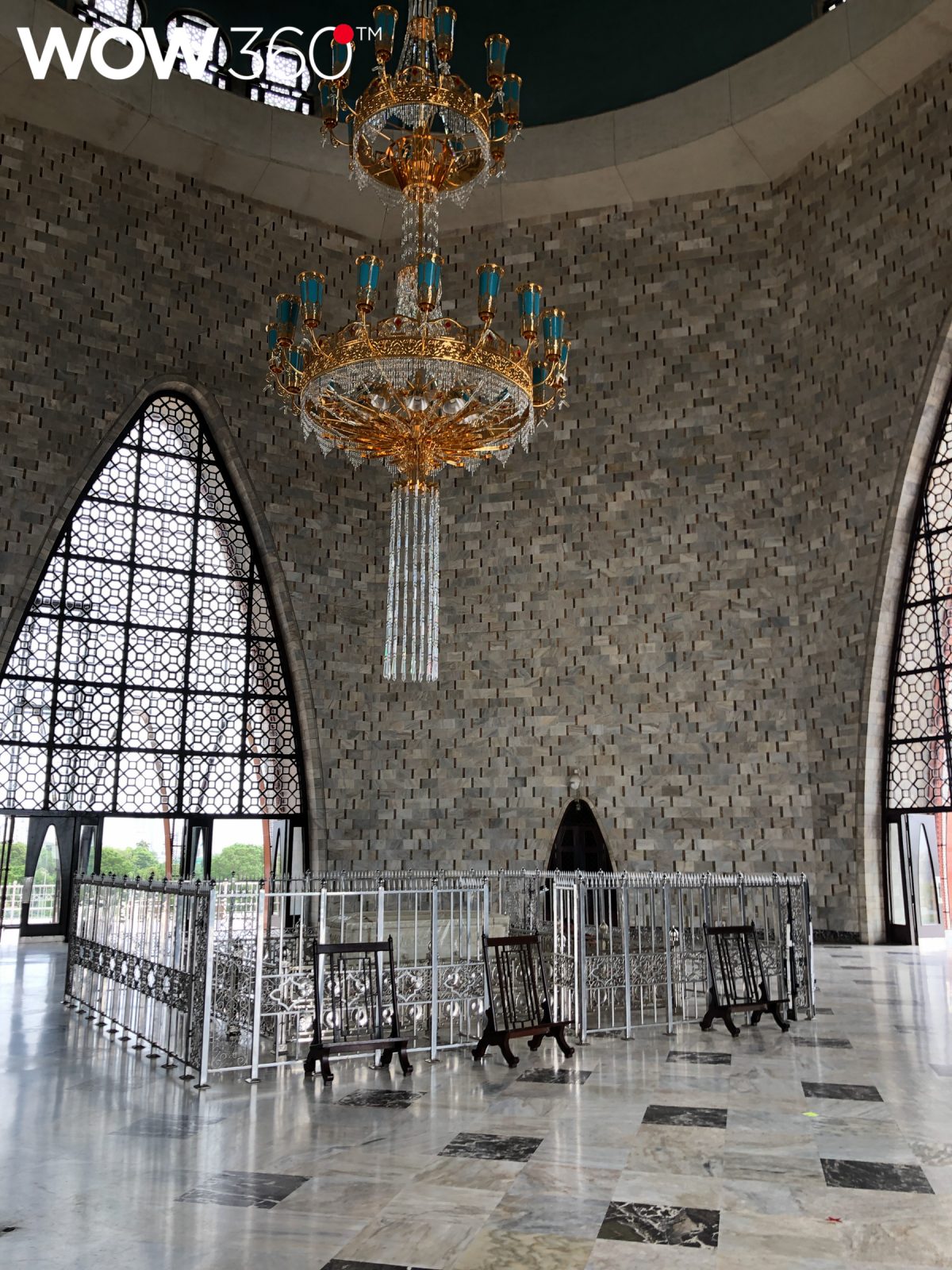 The approach towards the mausoleum is majestic, flanked on either side by terraced gardens and 15 symbolic fountains in Islamic style architecture.
Historical Significance
It is the final resting place of the founder of the nation who died on the 11th of September 1948 after a battle with tuberculosis. He was an extraordinary leader who was brilliant, hard-working and was respected for his integrity. Although he was buried here after his death, the work on the monument began many years later in the 1960's. The actual grave is several meters below the marble tomb.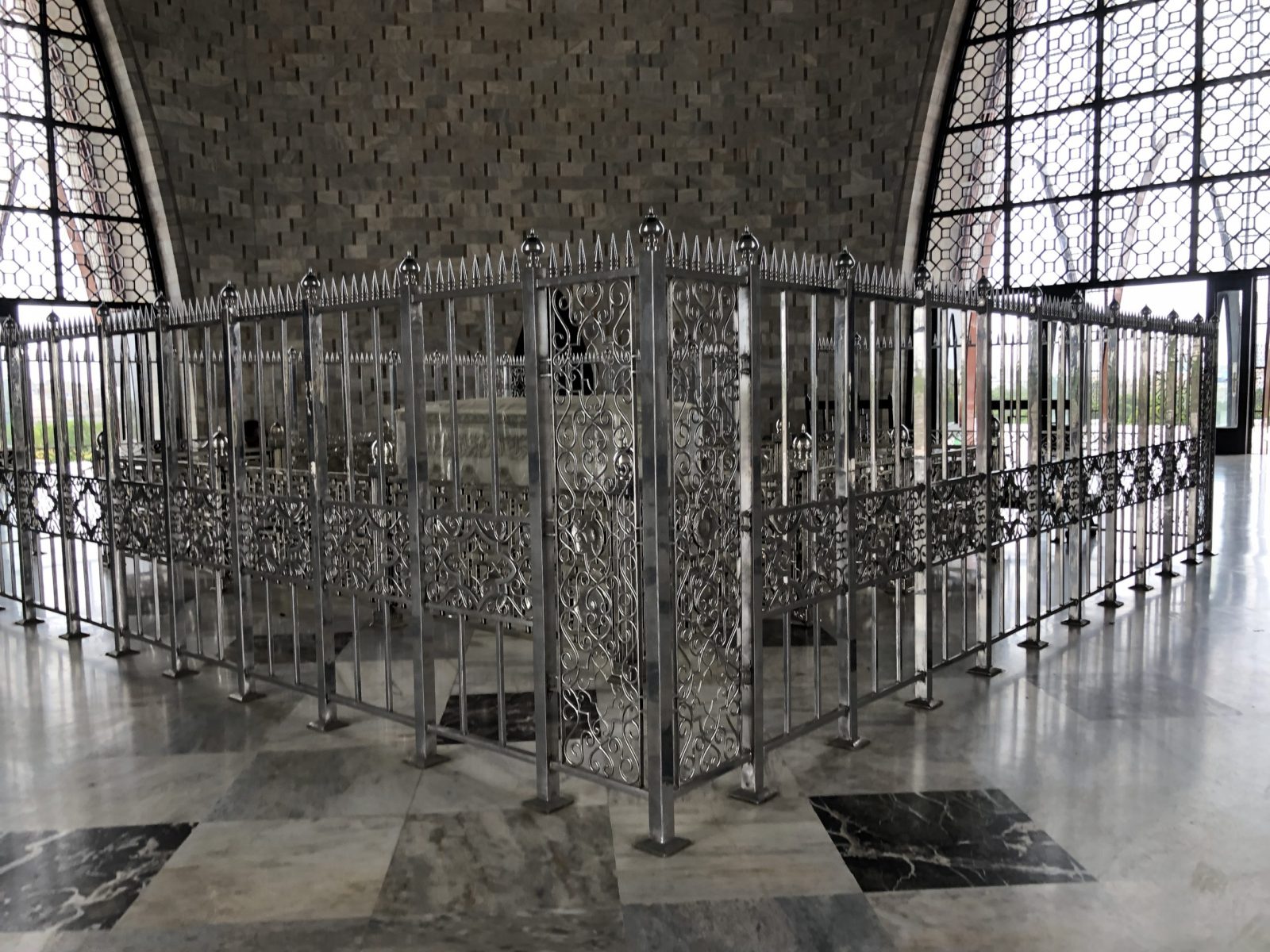 The graves of 5 other prominent leaders, Liaquat Ali Khan (first PM of Pakistan), Begum Raana Liaquat ( First Lady of Pakistan), Miss Fatima Jinnah ( sister of the Quaid), Sardar Abdul rab Nishtar and Mr Noorul Ameen are also located here.
What to Expect
It is worth a visit to see the well maintained grounds, gardens adorned with fountains and a small museum shop that displays cars and personal belongings of Muhammad Ali Jinnah.
If you're a nature enthusiast, don't miss the beautiful variety of cacti growing at the beginning of one of the rear entrances.
Here is a picture of Quaid's Personal car inside the Mausoleum
You can also get some great views of the city from the elevated position of this 54 square metre platform.
Military official ceremonies are held here on notable occasions including Pakistan Day (23 rd March), Independence Day (14th August) , Quaid's Birthday ( 25th December ) and Quaid's Death Anniversary ( 11th September)
Timings
The timings for visiting are 10am – 5:30 pm on regular days. It is best to visit in the morning or late afternoon and weekdays to avoid large crowds.
Take a virtual tour of the monument through the video
Stay tuned for more articles and updates.