Mahira Khan is Pakistan's heartthrob actress and is loved by many. So much so that everything she does becomes news. Naturally, people are interested in details of her personal life too. Often it is speculated that she is married secretly to someone. Her fans wonder how such a successful woman like her is still single.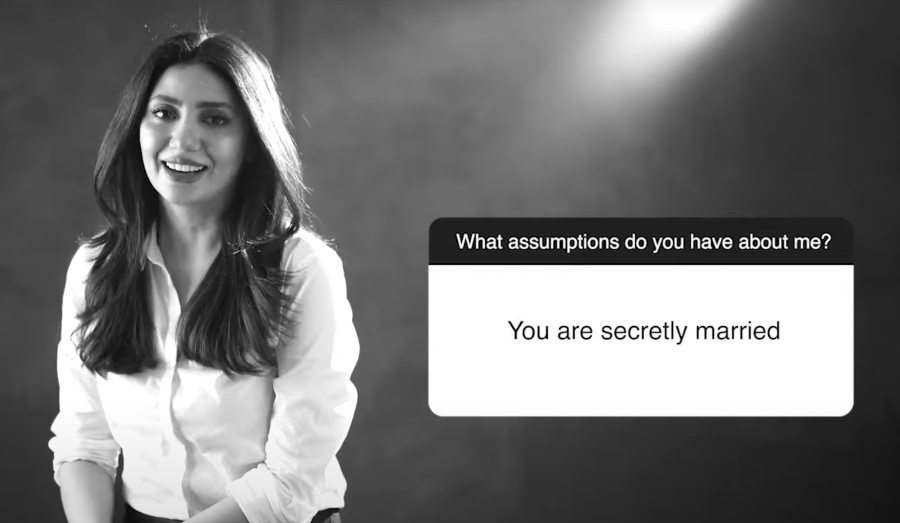 The Truth is Out!
After all this time, Khan finally broke her silence on the matter. During a Q/A session, she revealed she is indeed not secretly married. "No, I'm not secretly married," she said. She put both her hands in front of the screen and said, "Do you see a ring?" and laughed.
She then added, "If I do get married, then I will let all of you guys know. Do you think if I was married, all of you guys wouldn't know?" We agree that a piece of news like that can't be kept secret for too long in this digital era where everything is instantly revealed on social media.
She then added, "Yay loug apni stories lugatay hain aur yay sub lugatay hay. Come on". She concluded, "Anyway, I'm not married; I'm not even engaged!"
Mahira might not be engaged, but the news of her dating Salim Karim is not new. According to a publication, she opened up about her relationship with boyfriend Salim Karim in an Instagram live session. Pictures from a wedding have also circulated on and off social media.
Mahira Khan has been married once before to ex-husband Ali Askari from 2007 to 2015. Both have a son together, Azlan Askari.
Khalil-ur-Rehman Says Mahira Khan's Tweet Against Him was a "Nasty Remark". Read the full story here:
The Mere Pass Tum Ho writer Khalil ur Rehman appeared in a talk show with Vasay Chaudhry hosting the program. The two had an elaborate discussion on many controversies and scandals that followed the ill-famed writer after he burst out on National tv on journalist Marvi Sirmed with cuss words. One such controversy happened when Khalil ur Rehman's clip was circulating on social media. In the clip, Rehman called out Adnan Malik a 'Hijra'.
Khalil-ur-Rehman Says, Mahira Khan's Tweet Against Him was a "Nasty Remark"
Have something to add? Let us know in the comment section below.
For more news and updates, stay tuned to Wow 360.