Lifebuoy shampoo has become the first Pakistani brand to bring gender inclusivity to the school curriculum in partnership with the Ministry of School Education Punjab.
This is an important and monumental step forward by lifebuoy shampoo, which aims to empower girls at school and impact their education with the help of a gender-inclusive school curriculum. This will allow them to achieve their potential through inclusive school experiences and prospects.
Watch the Lifebuoy Shampoo Ad Below:
The brand's vision is to drive change from the very foundation. As part of their efforts, they got the ever-inspiring Zehra Nigah to rewrite an old-age poem from the excited gaze of a little girl, which will now be included in textbooks with the support and partnership of the Government of Pakistan and the School Education Department of the Government of Punjab.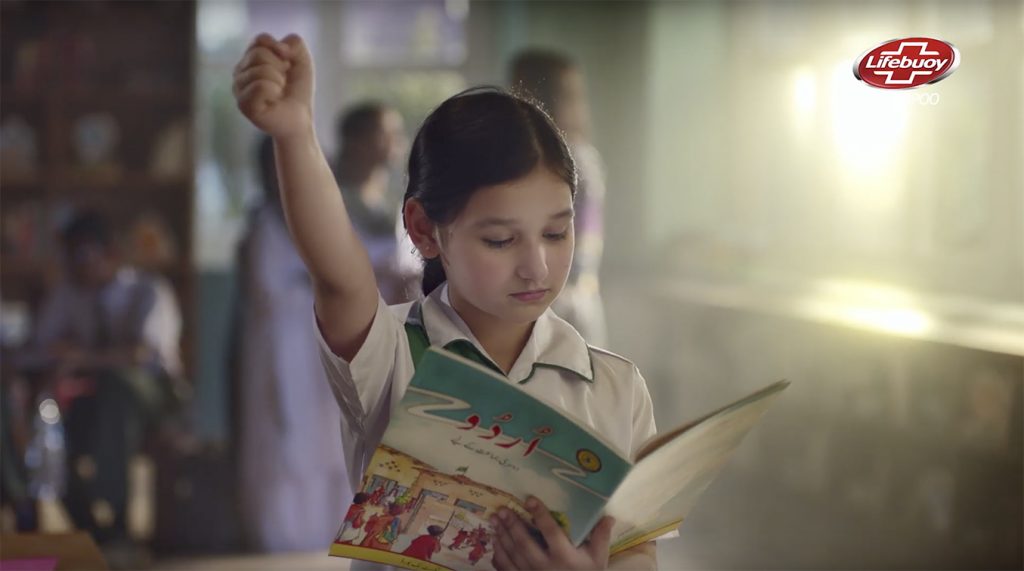 The Lifebuoy shampoo ad follows a little girl at school reading a poem from her curriculum. The poem defines male gender roles but is being read by a girl who is being made fun of by the bots in class and is disheartened by it.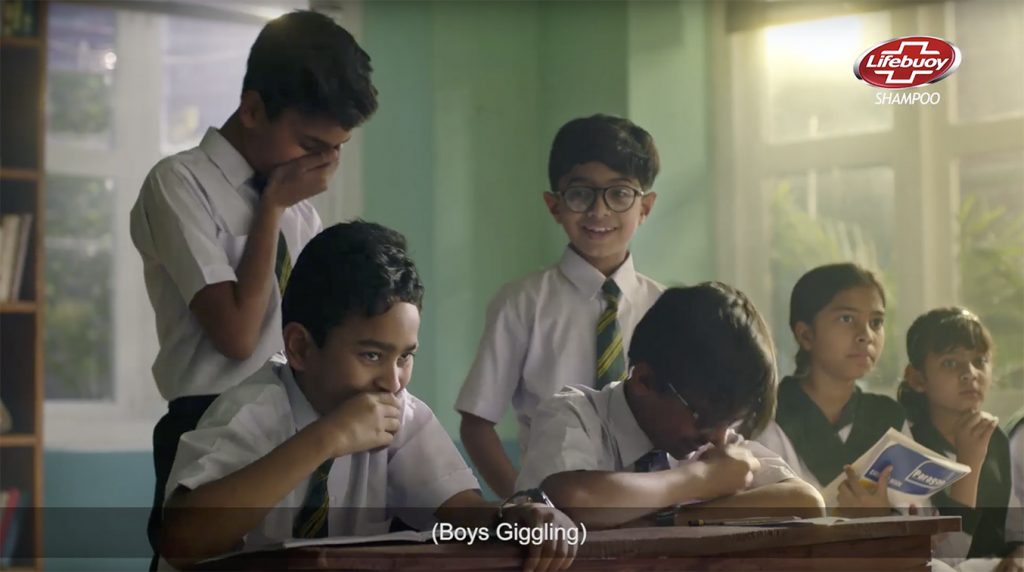 She returns home and informs her mother that she will not read the poem in the curriculum. This prompts her mother to rewrite the poem from a girl's perspective.
The girl wakes up on the day of her reading and finds out about the poetry her mother had written for her. She happily gets ready for school, all set to read aloud the version of the poem her mother wrote. Her mother tells her, "You are as strong as your hair!" while braiding her long hair.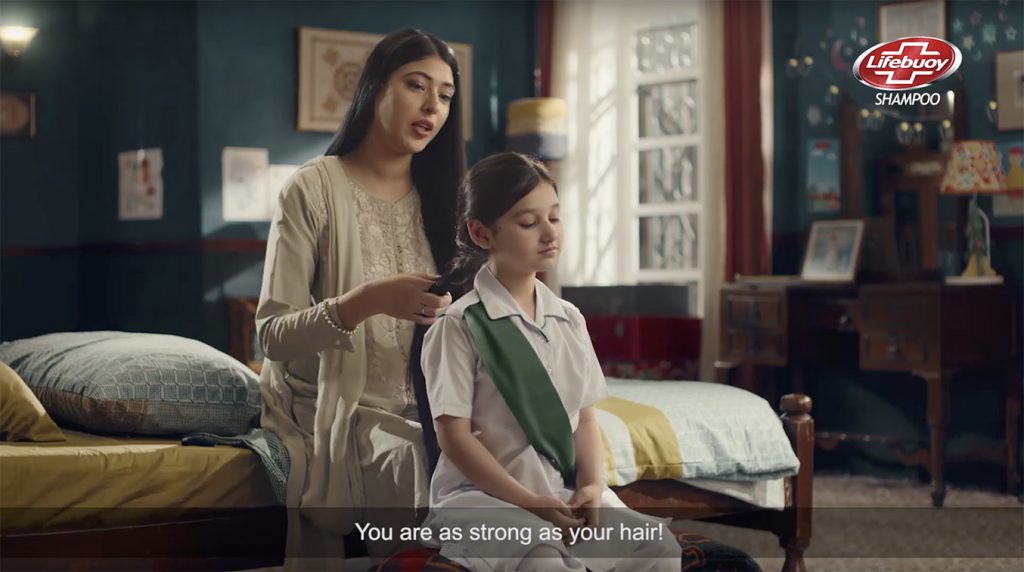 When on stage, she began reading, "I'm a little girl but I will accomplish bigger things in life. I can fly up in the sky. I can climb up the mountains".
In the end, the crowd stands up to cheer the little girl making her feel on top of the world.
Single National Curriculum (SNC) is Being Criticized for Promoting Regressive Roles of Women in Pakistan. Read the full story here:
The textbooks by Single National Curriculum (SNC) have received criticism from Pakistanis for supporting conservative and conventional roles of women. The purpose of the single national curriculum was to diminish the difference arising through education amongst people. However, instead of meeting the expectations, the textbooks came out as disappointing. The design of the book and the content severely indicated the traditional roles of women and inequality.
Single National Curriculum (SNC) is Being Criticized for Promoting Regressive Roles of Women in Pakistan
Have something to add? Let us know in the comments section below.
For more news and updates, stay tuned to Wow 360.