Now that face masks are becoming mandatory for everyone to wear, a number of local and international brands have started manufacturing protective and fashionable face covers that are pretty amazing.
Khaadi, one of Pakistan's largest fashion and lifestyle brands, has also joined the growing list of responsible brands that are creating fashionable and reusable masks for people in order to combat the coronavirus pandemic.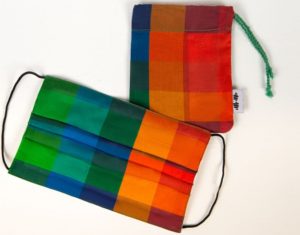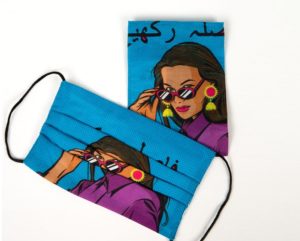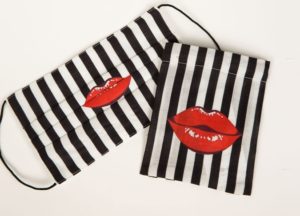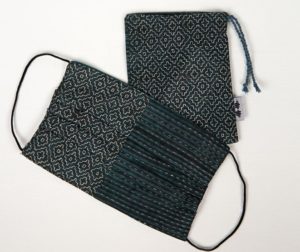 The basic idea of producing reusable cotton face masks is to reduce plastic pollution as a sudden increase in the demand of surgical masks can cause significant harm to the environment.
Recently, the Environmental group OceansAsia conducted a survey trip to the Soko's islands in Hong Kong where they found out that there are piles surgical masks washing up on the shoreline.
ADD LINK OF PREVIOUS ARTICLE
ABOUT THE MASK
The face covers are not only stylish but are made from a breathable fabric.They also fit the criteria to reduce the risk of getting or spreading coronavirus. Each of them is made with multiple layers of fabric so they are thick and are also good for those who have sensitive skin.
Moreover, they also rest under your chin and on the bridge of your nose so they are even safer than surgical masks.
The announcement of their new face covers range was made through their social media accounts in which they wrote:
Keeping ourselves and people around us safe is our utmost priority right now. Introducing our triple-layered, non-medical face masks with embedded filters which are reusable upto 10 washes in signature prints to best suit your personality. Available in stores.
Have a look at the post below!
They also shared a post in which they about the quality of their masks and we must say, we are pretty impressed.
Here's the post!
A number of netizens like the idea and now they cannot wait to wear their favorite designs.
Have a look at what people have to say!
REASONABLE PRICE
#Khaadi has revealed the prices of their Printed Masks range with a description that these are washable, reusable & non-medical 3 layered masks with an embedded filter.

This will cost Rs190 which is pretty good price in my opinion.
Now, the Question;

Will you buy these ladies? pic.twitter.com/ySdPcHNcAE

— حنا (@hinasafi) June 24, 2020
The cost of mask from khaadi is similar to the ones available at medical stores sooooo

— Afshan Chohan (@Hhaayyee_Afshan) June 26, 2020
might buy khaadi face mask

— Rameesha (@rayqaaf) June 27, 2020
Totally buying the khaadi facemasks 😂

— Maham Majid (@majid_maham) June 26, 2020
Here are some designs of Khaadi's latest comfortable yet chic face masks!
Which one is your favorite design? Let us know in the comments section below.
For more updates and details, stay tuned with us.