Whether you call it Prawn Masala or Prawn Karahi, it still tastes DELICIOUSLY AWESOME! This recipe uses the most easily available eastern spices at home, a tomato-yoghurt based gravy and some plump prawns. It is garnished like the regular chicken karahi; lots of whole green chillies, julienne cut ginger and some cilantro.
I was once more of a Dynamite Prawns kinda girl but this karahi has changed that part of me! If you're an 'ONLY fried fish' or a 'fried seafood only' kinda person, trust me, you need to give this a shot!
Plunge into my cookbook right away!
Prawn Karahi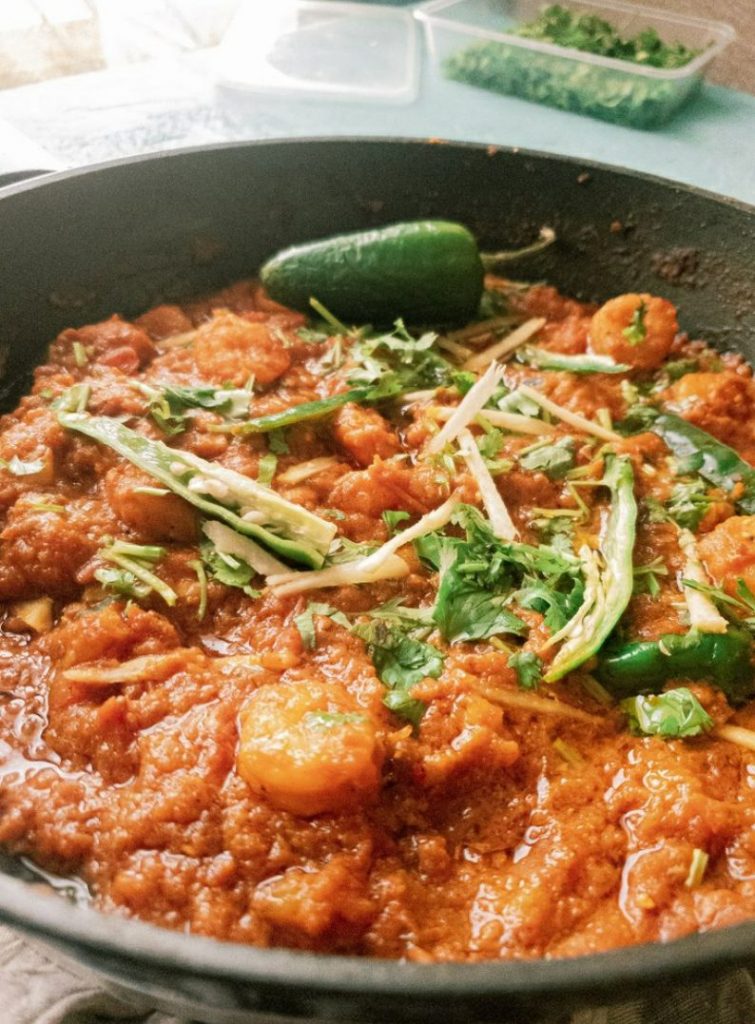 Prep Time: 15 minutes
Cook Time: 30 minutes
Servings: 4
Calories: 160
Ingredients:
500 grams cleaned, deveined and tail removed, medium or large prawns
4 cloves garlic, finely chopped
5 small green chillies, sliced finely
3 big green chillies, slit open vertically
1 small onion
2 tsp salt
2 tbsp ghee or butter
1/2 tsp turmeric powder
1 tsp cumin powder
1 tsp coriander powder
1 tsp red chilli powder
1/2 tsp of garam masala powder
1/4 cup of water
2 tbsp beaten yoghurt
4 tomatoes, chopped
1 tbsp tomato paste
Sliced ginger and chopped coriander for garnishing
Instructions:
In a bowl, toss the prawns with 1/2 tsp of salt and turmeric powder. Grill these prawns in butter at high flame for 1 minute and set aside in a bowl.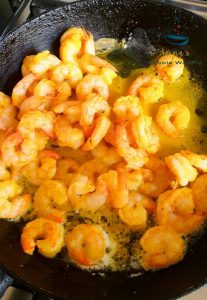 In a wok or frying pan, add 1 tbsp of ghee/butter and add the onion, garlic and small green chillies. Fry them until they turn golden brown.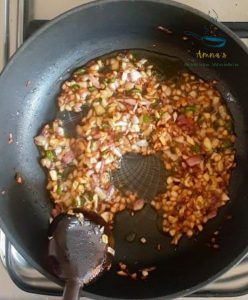 Add in the chopped tomatoes along with salt, red chilli powder, coriander powder, cumin powder, and 1/4 tsp of turmeric powder.
Mix and cover the wok/pan with a lid and reduce the flame to low. Allow the tomatoes to soften up. It'll take about 15 mins.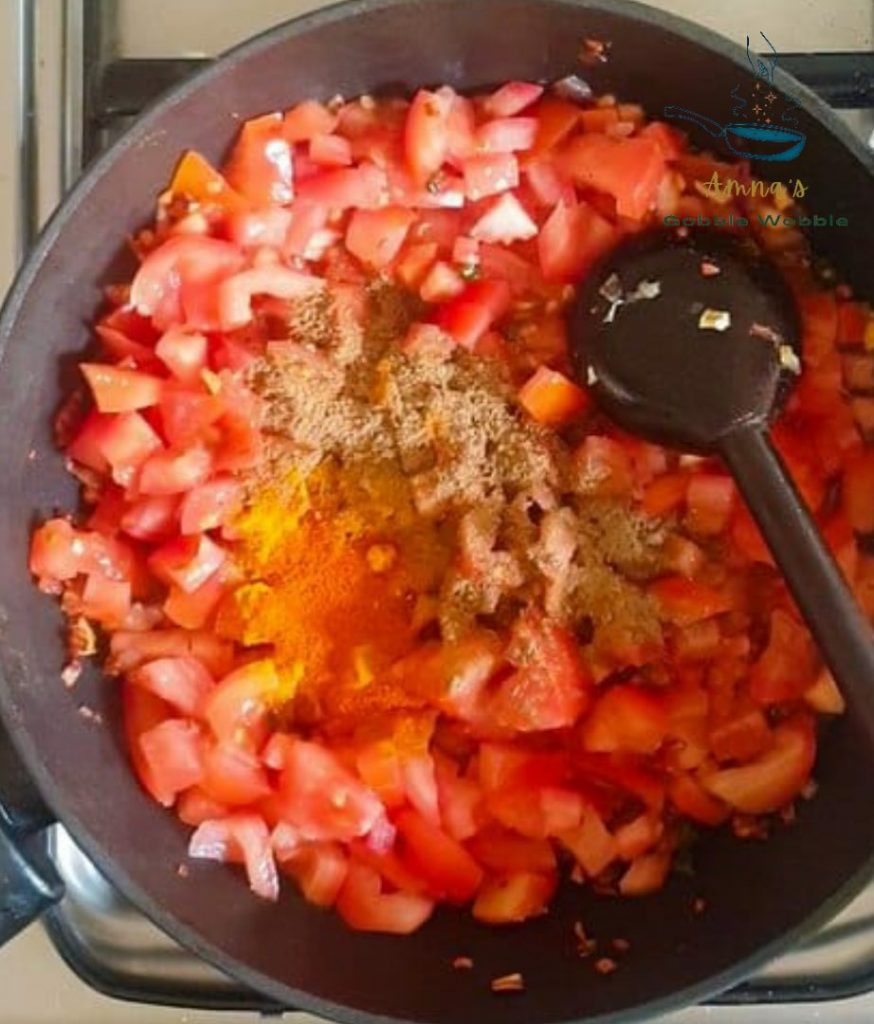 When the tomatoes have softened up to form a uniform curry base, add the whole green chillies, yoghurt and garam masala powder. Cook this masala for 5 mins.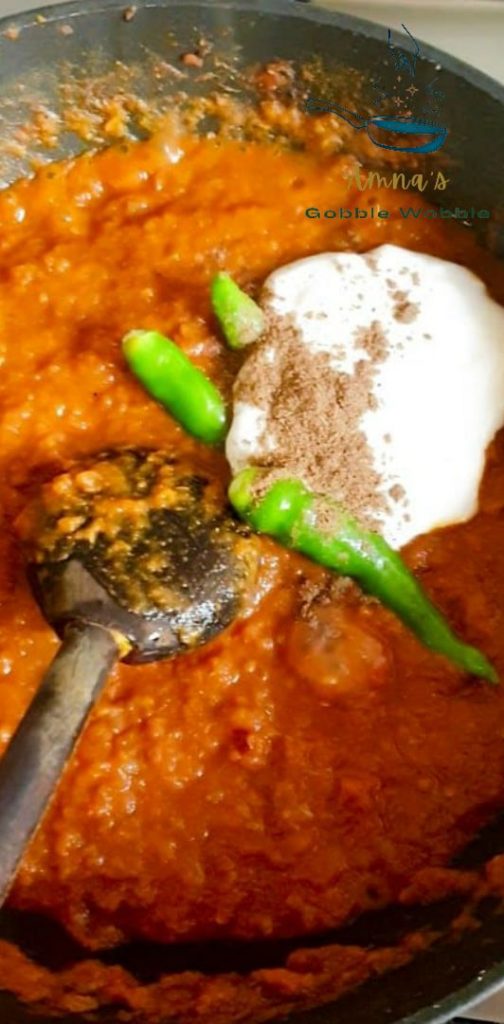 Throw in the prawns and cover the wok. Cook for 4 mins max.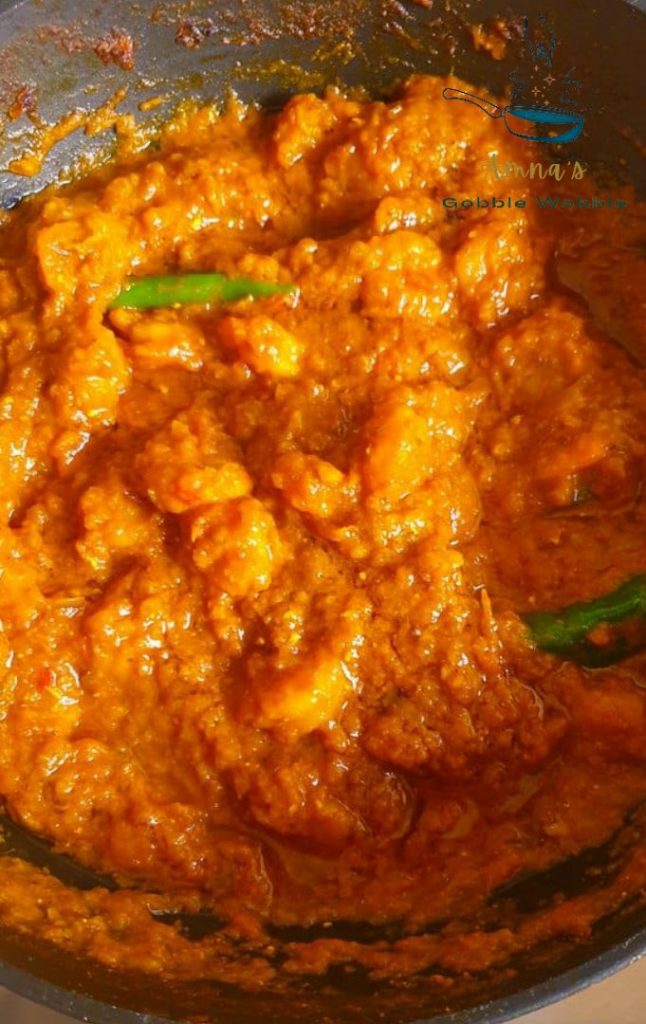 Turn off the flame, sprinkle some chopped coriander, ginger strips and some more green chillies.
Serve piping hot with naan or chapati.
Lick your lips and remember me!
Tips & Tricks:
Prawns cook very quickly and can easily go from just perfect to overdone in a matter of seconds.
You can select any size of prawns or shrimps.
You can use a blender if the tomatoes don't soften up properly.
You can use canned tomatoes if you don't want to use whole ones.
The sign of a properly cooked gravy is that the oil separates from the gravy and comes on top.
You can use oil instead of ghee or butter if you prefer.
If your gravy turns out too spicy for you, add another 2 tbsp of yoghurt and 1/2 tsp of brown sugar. That should balance out the spice.
If your dish is ready and you still want it to be spicier, add some crushed red chilli pepper on top.
If your prawns weren't frozen before, you can freeze this gravy. Re-freezing prawns isn't a good idea.
See you next week!