With the recurring waves of the different variants of the deadly Covid-19, the government is now drafting policies to promote vaccination among all age groups.
For those seeking an opportunity to travel abroad, your vaccination certificate is as good as your passport. And for those who wish to roam around the city and visit the mall or a restaurant it is not less than your travel permit.
The 'Vaccination Certificate' has now become a crucial document to carry, and it is equally important that the information mentioned on it should be accurate to avoid any inconvenience.
If you have got your 'Covid-19 Vaccination Certificate', and there is an error on it, you can modify it by following these steps:
1.     Access the NIMS website https://nims.nadra.gov.pk, and select 'Corona Vaccine Certificate button and enter your CNIC number and its date of issuance
2.     Now, select the option to modify your certificate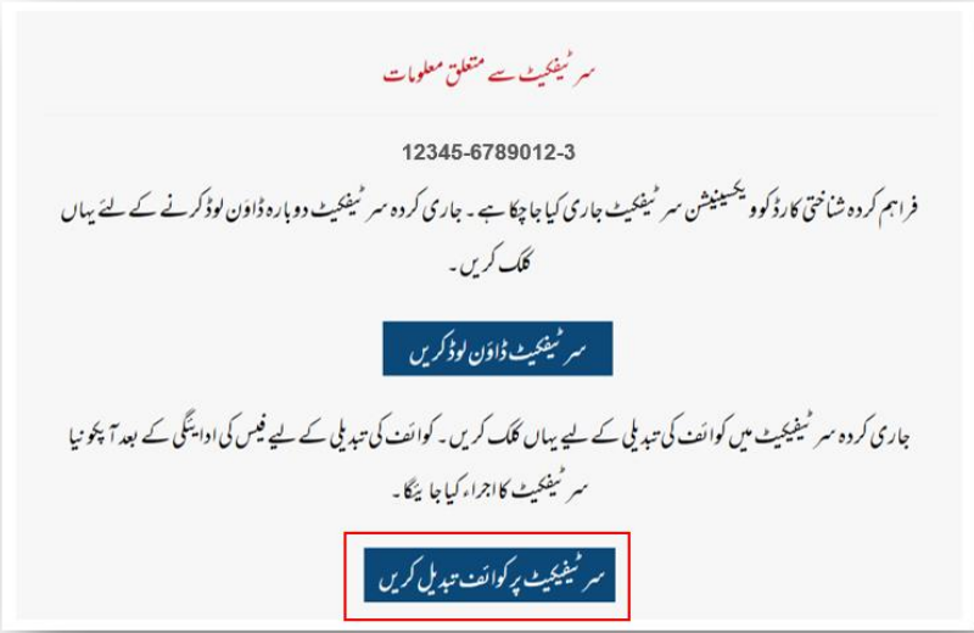 3.     Now, you can change the incorrect information carefully (you can change your Name, Passport Number, or Nationality)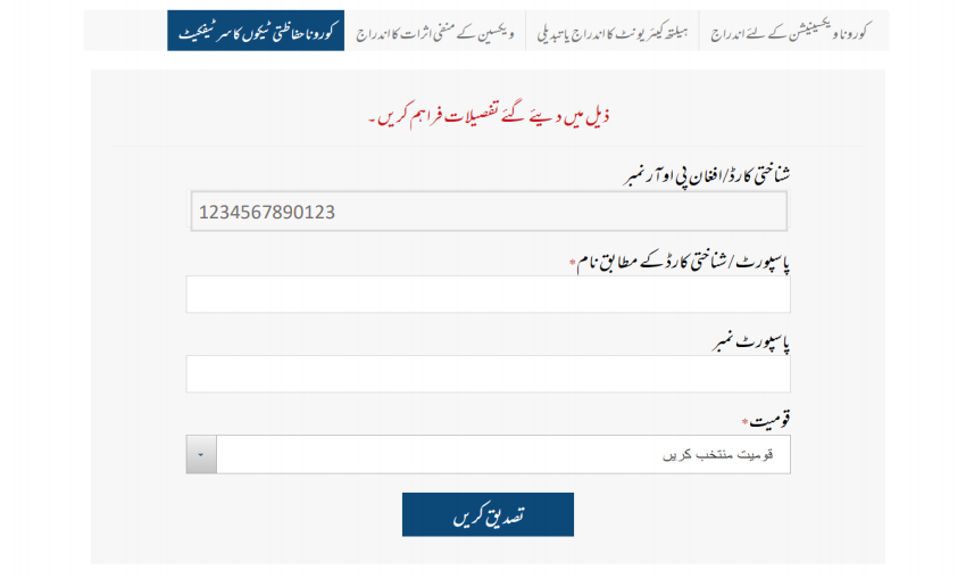 4.     Check the terms for Payments and Continue
5.     Enter your Credit/Debit Card information and Proceed with Payment
6.     Print the Payment Receipt and Press Continue
7.     Review Your Certificate and Keenly Check the Data
8.     Download the Generated Certificate, and You are Now Good to Go
Data accuracy is substantial, especially for international travelers, as a slight difference of information may lead to any form of travel restriction. So be very precise while entering your personal information on the portal and avoid any mistakes.
This certificate will also be required for inter-city traveling or entry into shopping malls, hotels, restaurants, and other social places.
As a responsible citizen, it is your duty now to take the vaccination to counter the spread of this virus. Have something to add? Let us know in the comment section below.
For more news and updates, stay tuned to Wow 360.
Author : This article has been contributed by Saqib Khan