The first teaser of the much-awaited Game of Thrones prequel, House of the Dragons, is out now! The trailer begins with fewer dialogues but a longer action-packed minute-long clip. "Gods, kings, fire and blood" – the prequel is set 200 years before the fall of the throne.
House of Dragons, an HBO original, revolves around the story of the legendary House Targaryen. It will be available to stream on HBO Max sometime next year. Daemon Targaryen is the only most recognizable character we can see in the trailer. He says, "Dream didn't make us kings; dragons did."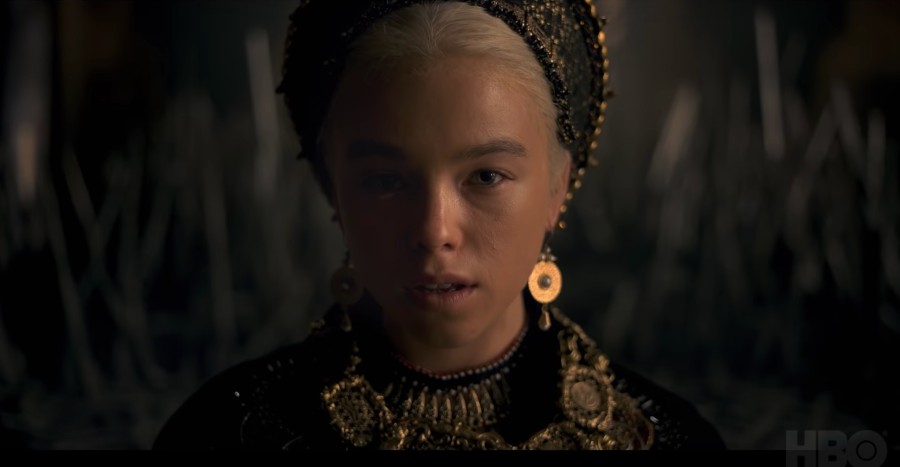 The prequel will mark the House Targaryen in all its brilliance 2 centuries before Robert's Rebellion's fall. The dynasty ruled all seven kingdoms for 100s of years and later fell to its ultimate dissolution.
It is after two years of a mediocre Game of Thrones finale, fans of the series wait to see what unfolds in the prequel of the series that can in any way justify the finale. To understand why Daenerys Targaryen, aka mad queen's character, ended in a petrifying way, fans must watch the prequel, which will eventually shed light on the strongest houses in the seven kingdoms and their history.
Watch the First Pulsating Footage from the House of Dragon below:
The House of the Dragons trailer is loaded with pulsating fight sequences and the glory that ensued. The show's cast includes Matt Smith, Paddy Considine, Emma D'Arcy, Olivia Cooke, Savannah Steyn, Wil Johnson, John Macmillan, and Theo Nate.
Ertugrul Ghazi: The Turkish Response to 'Game of Thrones? Read the full story here:
Ever since Ertugrul was aired on Turkish TV and started gaining fame in other countries, viewers had been comparing it with the record-breaking western series, Game of Thrones. Since both are period dramas with impeccable sword fights and perfect horse-riding scenes against picturesque landscapes, does that mean Resurrection Ertugrul is a befitting Turkish response to the ever-popular Game of Thrones? And will it be a crime if I say Ertugrul is actually better in terms of the storyline?
Have something to add? Let us know in the comments section below.
For more news and updates, stay tuned to Wow 360.