Fahima Awan, the Betiyaan actress, opens up about the sudden loss of her husband, Faisal, and the tragic events that led to his untimely demise. The couple endured the ordeal of his kidnapping in 2012, which left a lasting impact on both of them.
After a series of distressing events, including developing Rheumatoid Arthritis and suffering from heart attacks, Faisal's health deteriorated at a young age, eventually leading to his untimely death.
Fahima Awan stresses the importance of seeking therapy for depression, emphasizing that her husband's refusal to receive help had devastating consequences.
---
---
One of the most challenging experiences one can face is the sudden death of a beloved family member, significant other or friend. When we least expect it, tragedy can strike, leaving us grappling with shock, grief, and overwhelming emotions. The sudden loss of a loved one is a profoundly distressing event that shakes the very foundation of our existence. Betiyaan actress Fahima Awan went through the sudden loss of her better half, Faisal and on a recent interview with Nida Yasir on Good Morning Pakistan she shared the heart-wrenching story of his untimely demise.
Fahima Awan Talks About Her Husband's Kidnapping
During the interview the shaken Fahima spoke about the time when her husband has been kidnapped in the year 2012. Awan spoke about how she had to negotiate with the kidnappers to ensure her husbands' safe return which he fortunately did at the time. She spoke about how that ordeal changed her into becoming a much more confident and stronger person. It was after his safe return that she believed she should return to showbiz and she re-joined after a long hiatus.
Sadly, her spouse eventually developed Rheumatoid Arthritis, and the lingering effects of the kidnapping trauma led him to have two heart attacks. The combination of these distressing events, along with depression, gave rise to multiple health complications at a remarkably young age.
The actress spoke about her husband's death incident. "He got dizzy and leaned for support on a wall, a very heavy piece of it fell off which weighed about 40 to 50 kgs. The tile fell on Faisal's stomach and hurt his intestines."
She added that he believed it was a simple stomach ache and did not go to the hospital for any treatment, days later she received a call while she was in Makkah, performing her Umrah pilgrimage.
"I felt like my world had shattered and that my soul had left my body." Awan said.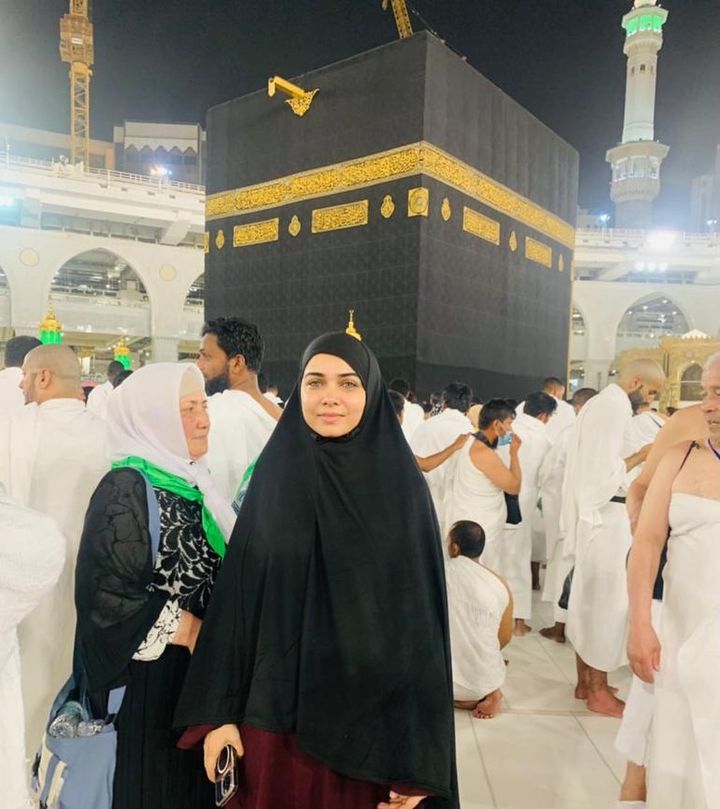 Awan's Thoughts on Depression and the Importance of Therapy
"My husband refused to receive therapy for depression"
The renowned actress emphasised on the importance of getting help and going for therapy to battle depression which her husband refused to do so. She said he was a completely fit man who developed arthritis due to his kidnapping and after that his health suffered. Fahima Awan rightly stressed on getting help instead of suffering on your own due to depression. She believed the mindset of people needs to change before it becomes too late for the person suffering. Therapy can be life-changing for those struggling with depression. It is a brave step towards healing, growth, and reclaiming control over one's life.
Watch the viral clip from the interview here: 
Follow WOW360 for more.