Facebook Avatar is a new, fun feature launched by the social media giant that allows users to create a cartoon-like version of themselves. The feature has been available in Australia, US, and some other countries for a while now and has finally been launched in Pakistan.
Facebook has officially launched Avatars in Pakistan. The social network issued an announcement which stated:
We've been rolling out Avatars in several countries around the world, and are excited to launch in Pakistan. With so much of our lives taking place online right now, we're giving people a way to convey their authentic identity when expressing themselves on Facebook.
Avatar feature will allow users to create a digital persona that's uniquely representative of them and will enable them to share a range of emotions and expressions in a fun and personalised way via stickers in comments, Messenger, and stories.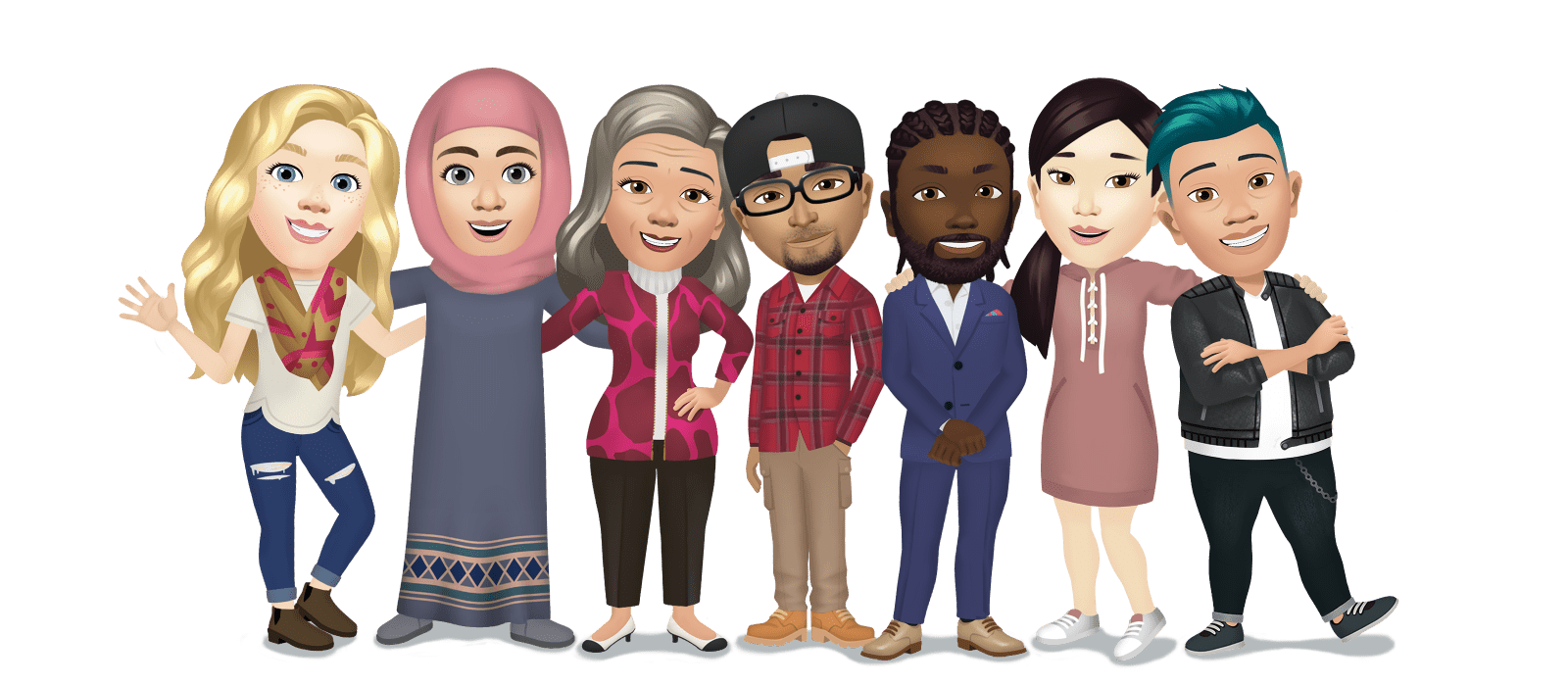 Here is How You Can Create Your Own Avatar
The Avatar creator enables people to customize how they want to represent themselves across many dimensions such as facial features, hair, and outfits (to name a few!).
This creator can be accessed from Bookmarks in your FB app, as well as from the comment composer. It's also easy to access the avatar creator from someone else's avatar shared across Facebook.
To create your avatar, use your mobile device and go to the Facebook or Messenger comment composer, click on the "smiley" button, and then the sticker tab. Click "Create Your Avatar"! Or find the avatar creator in the Bookmarks section in your Facebook app. (Note: Avatar creation from Messenger is currently only available on Android but will be rolled on iOS soon.)
Facebook Avatar vs Bitmoji
The source of inspiration for Facebook avatar has been Snapchat's Bitmoji that has witnessed widespread adoption worldwide. Quite like Bitmoji, Facebook Avatars allow you to create a fun, cool, cartoon version of yourselves which can then be attached to instant messages, comments, posts etc. It's kind of like a personalised emoji which you can use when you're feeling to sensitive or self conscious to share a selfie.
You can choose between a variety of expressions as well for when you're feeling a bit too sarcastic or hilariously funny or just plain bored.
Snapchat's Bitmoji
Back in January 2020, Snap said that 147 million from 210 million users, which makes almost 70% of daily active users, or had made themselves Bitmoji.
It was in 2016 that the company entered by buying it's way into the digital persona business when it took over Bitstrips holding company Bitmoji for $ 62.5 million. Snapchat recently launched its Bitmoji TV- a Snapchat event that creates an animation out of the user's Bitmoji avatar.
Ever since Snapchat popularized the concept, several companies have cloned and imitated the Bitmoji notion. For instance Apple introduced the adjustable persona Memoji back in 2018 that complemented the existing Animoji characters,which can be used in iMessage and FaceTime. Different variations and versions of Bitmoji were also introduced by Samsung and Google in 2018.
Facebook has not shared any metrics about the adoption of the feature, but its believed that Avatars have gained massive popularity in the gaming community.
What do you think of this new feature by Facebook? Share comments below.
Stay tuned for more articles and updates!