As a homegrown company with a legacy of nearly six decades, Engro is committed to fulfilling its undeniable responsibility to help unleash Pakistan's potential.
The second talks@engro event was held to mark International Women's Day (IWD) and inspire positive action towards a more equitable future. The event featured thought leaders, change-makers and futurists, who shared ideas and personal stories on this year's IWD theme "Embrace Equity".
Rabia Aziz, wellness speaker, life coach & therapist, talked about a cause which was of core value to her. Speaking at the event, she said, "When I was asked to speak here today on embracing equity, the one word that went through my head, again and again, was grit and how under-rated this word is for women. From being stuck in a bubble created around them and in a continuous rat race, trying to make up for something, which is not even their fault.
Masarrat Misbah, Entrepreneur & Philanthropist, focused more on inclusivity for the women who have been deeply affected by injustice and domestic violence, "We are so blessed and have seen better things in life. It's moments like these when I realize how privileged are we, and it is our job to help these women rise up, and to empower them with some skills so they become self-sustainable and confident."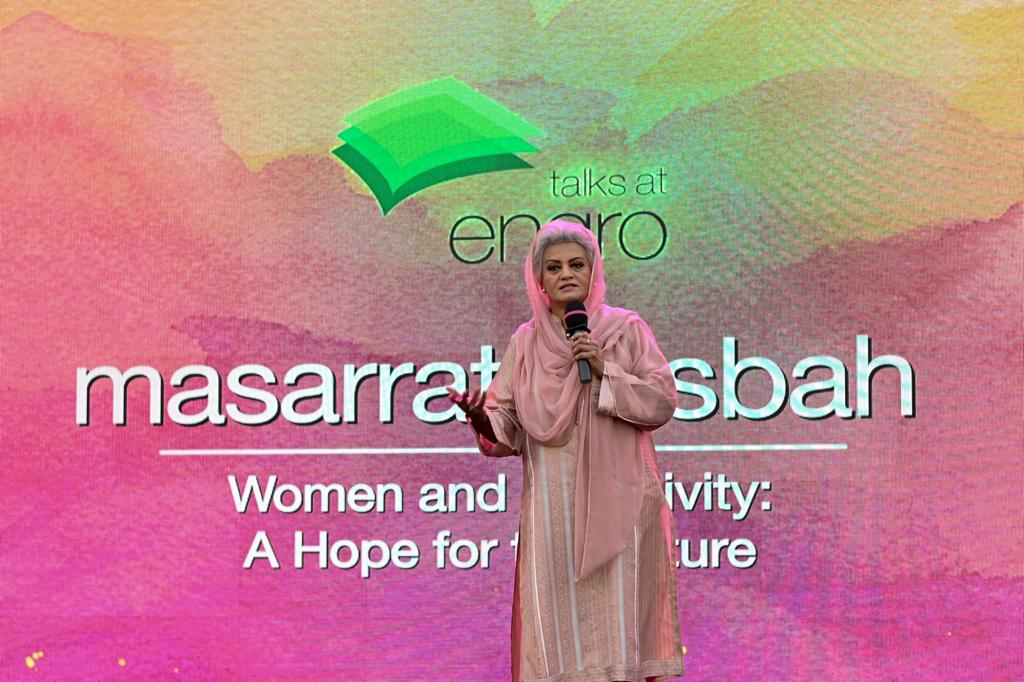 Jibran Nasir, Lawyer & Activist, talked about the Rights of a Girl Child, focusing on some of the cases he has personally been involved with. While pointing out flaws in the system he said, "If we have more women investigation officers, the reaction in cases relating to girl-child might be different and there would have been more empathy towards victims and their families."
Nazish Chagla, Functional Nutritionist, took the stage to speak on Why Women Fare Badly on Nutritional Health Indicators and highlighted why the health results are so biased. While pointing out how women need to essentially take care of themselves, she said that "Women, you need to educate yourself, advocate for yourself and love yourself."
Nadeem Baig, the ace filmmaker, producer, & director, talked about the responsibility of a filmmaker to impart lessons on equity through storytelling. While having worked on multiple projects, "I wonder why only stories of fear are more popular among women. I feel that this fear needs to be addressed at an individual level."
Mariam Riaz Paracha, Co-Founder of Spoken Stage closed the session with the recitation of one of her pieces "Fly High."
Speaking at the event, Umber T Ansari, Head of Marketing, Communications & PR for Engro said, "In celebration of International Women's Day and our commitment to advancing the status of women and girls in society, working towards promoting inclusivity has been a project very close to my heart. I am proud to be a part of the talks@engro platform, which is setting the stage for thought leaders to share solutions to propel Pakistan into a new tomorrow to enable growth for all."