Mehndi is a product which is used throughout the year for festive occasions especially during the wedding season and Eid. 
Brides would apply the delicately applied designs and keep it on overnight to get a beautiful dark colour. A mixture of sugar and lemon water was often applied once the henna designs had dried. Different home made tips were shared on how to get a strong long lasting colour. Brides were often told that a stronger colour would mean a longer lasting marriage bond that was reflective of the spouses love for them ! ( simple days )
However, long gone are the days when Henna used to be pure and free from harmful chemicals.
Nowadays, chemical Mehndi is one of the most consumed products in Pakistan since it gives the best red color results in less than 10 minutes.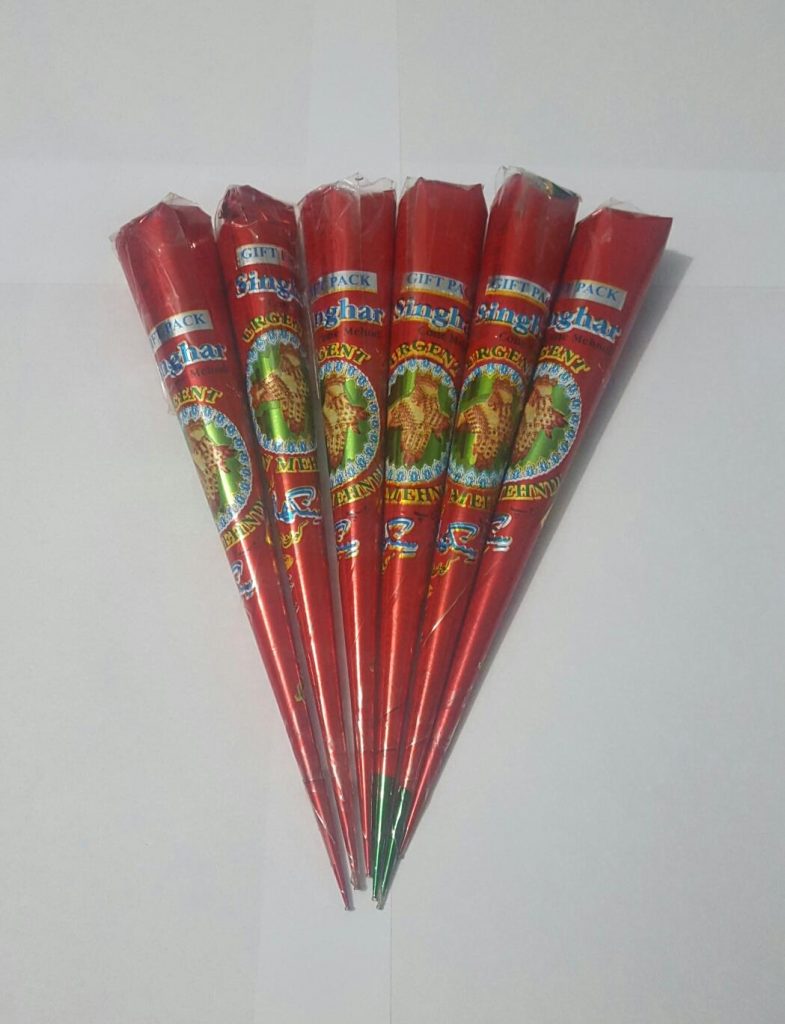 Girls all around the country are purchasing this product and trusting it blindly, totally unaware of the fact that it is actually dangerous for the skin.
Dr Shaista Lodhi has been a popular television morning show host on ARY Digital Network and Geo TV network. She is also a practicing dermatologist by profession. She recently talked about chemical Henna in an interview with Hamari Web and the adverse effects it can have on the skin. There have been numerous hand burn cases with chemical Henna but people still remain ignorant about it.
According to Dr Shaista Lodhi the chemicals used in this Mehndi can instantly cause severe burns and reactions. According to Dr Shaista some burns are relatively mild and can heal within a certain period of time but the second or third degree burn marks can stay on your hands for as long as you live. Watch her video below.
Dr. Shaista Lodhi also shared her own patient's story where the young girl had to put up with painful burns from chemical Henna.  This wasn't the first case the doctor has come across but it definitely is the worst.
The unstoppable chemical Mehndi burn cases made her reveal shocking details about chemical mehndi so that next time women think twice before consuming this dangerous product. The morning show host said:
"PPD and other extremely harmful chemicals are used in this mehndi to give it that deep red color, which can cause serious skin burns. ….In case of first-degree burns the damage is limited to the epidermal layer, which is recoverable. But in case of second-degree or god forbid third-degree burns, scars remain on your hands for a lifetime."
In the midst of the wedding season, be careful while purchasing Hena and make sure you find pure Mehndi instead of going crazy over getting a deep red color and opting for the chemical one. No one wants to go through a painful, shocking incident on a joyful occasion.
Did you find this article helpful? Let us know in the comments.
Stay tuned for more articles and updates.