Mammograms are vital for early breast cancer detection, using X-ray imaging to identify abnormalities that may be too small to feel during a physical exam.
Pakistan faces a significant breast cancer challenge, with 90,000 new cases and 40,000 deaths annually, partly due to healthcare infrastructure, low female literacy, and cultural taboos.
Women typically start annual mammograms around age 40, with bi-annual screenings after 55, and those with a family history of breast cancer should consult their physician for earlier screening.
---
---
Annually, Pakistan records a staggering 90,000 new cases of breast cancer, resulting in approximately 40,000 tragic deaths among women. Mammograms are important for early breast cancer detection and should be scheduled by women above 40 annually.
October is breast cancer awareness month across the globe and women are urged to schedule their mammogram today!
Factors Leading to Increasing Cases of Breast Cancer in Pakistan
The increase of breast cancer in Pakistan can be directly attributed to several factors including:
healthcare infrastructure
low levels of female literacy
deeply ingrained conservative beliefs
Addressing this issue solely through annual digital campaigns has proven insufficient, as breast cancer continues to be a hushed and taboo subject. It is often euphemistically referred to as 'cancer for women' to evade societal shame and stigma. Even within urban areas, many women struggle to access appropriate medical care, lacking essential awareness about self-examinations and the critical significance of detecting a lump in their breast themselves. Going to a medical practitioner for the same is yet another task in itself for Pakistani women.
Why Should Women in Pakistan Get a Mammogram
A mammogram is a specialised medical imaging procedure used for the early detection and diagnosis of breast cancer in women. It involves taking X-ray images (mammograms) of the breast tissue to identify any abnormalities, such as tumours or suspicious growths.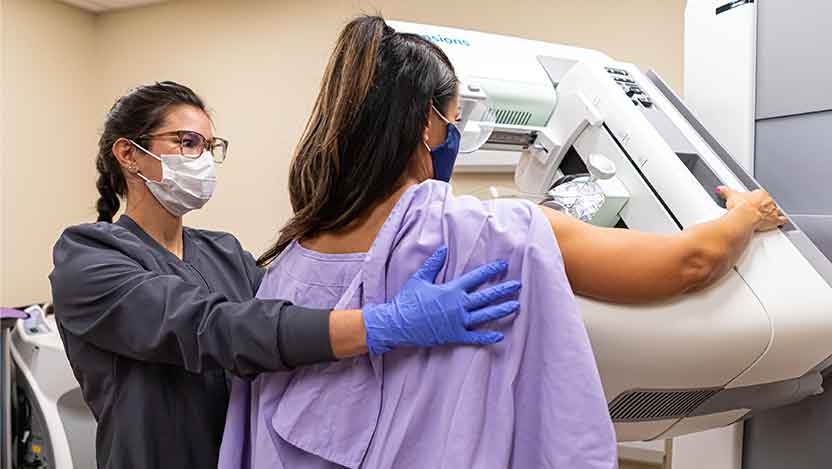 Importance of Mammograms
Mammograms are an essential tool in breast cancer screening, as they can detect tumours that are too small to be felt during a physical breast examination. Early detection through mammography greatly increases the chances of successful treatment and improved outcomes for breast cancer patients.
Mammograms are typically recommended for women over a certain age, usually starting around the age of 40 or 50, depending on individual risk factors and guidelines provided by healthcare professionals.  Additionally, mammograms can recognize non-cancerous conditions and other possible health issues, allowing people to take control of their health.
What Age Should One Get Mammograms?
Radiologists advise women to start yearly mammograms at the age of 40, with bi-annual screenings recommended for those 55 and older. Women who have a family history of breast cancer should consult their physician about earlier screening.
Follow WOW360 for more.