Rana Intizar Hussain, Ali Zafar's legal counsel, is actively involved in Ali Zafar's defamation case against Meesha Shafi, seeking 100 crore rupees in damages.
He highlighted the prolonged nature of legal cases in Pakistan, emphasizing the need for substantial financial resources and time, often taking years to reach a verdict.
Rana Intizar also discussed the concept of the "woman card" in legal cases, stating that he believes a significant portion of rape cases he encounters may be fabricated, making it challenging to exonerate the accused through medical examinations.
---
---
Rana Intizar Hussain, who currently serves as the President of the Lahore Bar Association is also popular for representing Ali Zafar as his legal counsel in his defamation case. As a seasoned lawyer, Rana Intizar Hussain has not only made a significant impact in the legal realm but is also leading the charge at the Lahore Bar Association.
Mr Hussain is Ali Zafar's trusted legal counsel in his on-going defamation case against singer, Meesha Shafi. In a recent appearance on the Hafiz Ahmed podcast, Rana Intizar Hussain shed light on the Ali Zafar and Meesha Shafi case and also gave his insights to how such cases pan out in Pakistan.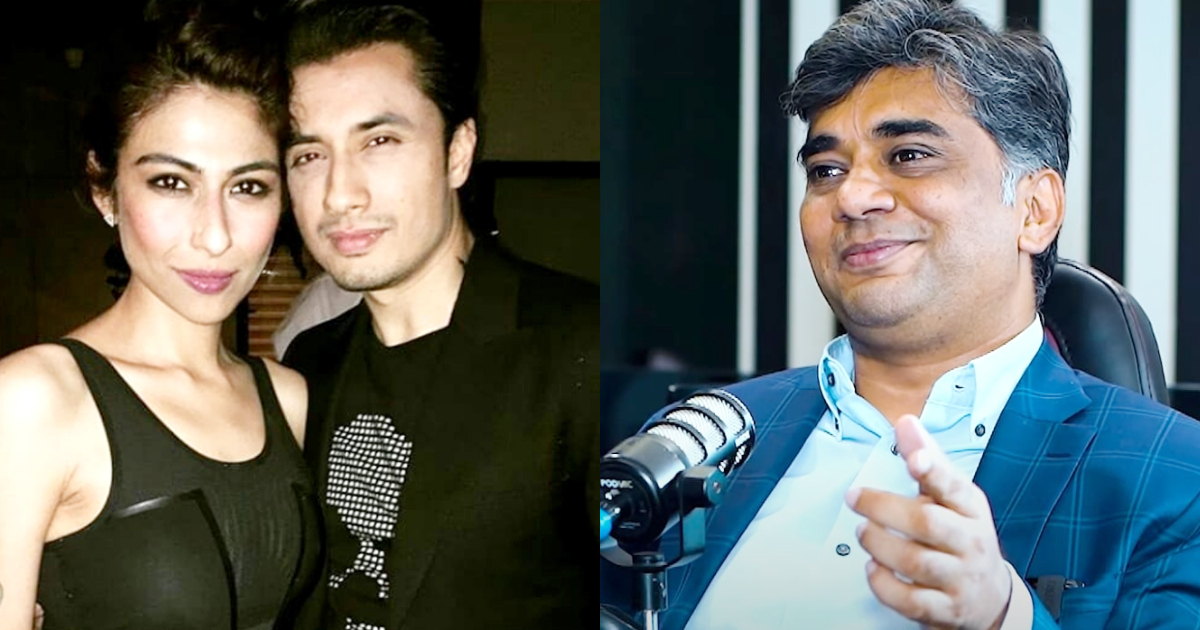 The case in point is one where a staggering 100 crore rupees in damages are being sought in response to Meesha Shafi's now-famous tweet accusing Ali Zafar. During the discussion, he also shed light on the prolonged nature of such cases in Pakistan, emphasizing the necessity for extensive financial resources and an abundance of time to endure protracted litigation battles for both sides. He mentioned that such cases take a very long time amounting to years or even decades to come to a judgement.
Rana Intizar: Women in Pakistan play the 'woman card' to tarnish male reputations
He used the word 'woman card' aka the term used when women are called out for playing the female victim card in court cases.
Discussing the concept of playing the 'woman card' Rana Intizar made a startling assertion. He contended that a staggering 99% of rape cases that he encounters are fabricated, with women allegedly exploiting their gender to tarnish the reputation of men. He further argued that it's virtually impossible for medical examinations to exonerate the accused in these cases, particularly in situations involving married women. Additionally, he suggested that in many instances, sexual encounters begin consensually but later turn into scenarios where men are entrapped.
Ali Zafar's On-going Case Against Meesha Shafi
The legal case involving Ali Zafar and Meesha Shafi has been a subject of considerable controversy and attention in Pakistan. In response to Meesha Shafi's allegations, Ali Zafar took legal action against her by filing a defamation lawsuit.
The legal battle between the two artists has continued for several years, with both parties steadfast in their claims. Ali Zafar, represented by his legal counsel, has consistently denied the allegations and pursued a legal course to clear his name from the charges of defamation.
Follow WOW360 for more.