On Wednesday, Google released its lists of top trending searches for this year. Out of Top 10 people on the list, 7 people are women including Marvi Sarmad, Uzma Khan, Alizeh Shah, Hareem Shah, Minahil Malik, Esra Bilgiç, and Sarah Khan and 3 are men.
In total, 6 lists were released in categories including Top Search, People, Coronavirus, Events/Occasions/ Gadget, and Movie & TV.  'Pakistan VS England match' was the most searched item this year keeping in mind that this nation is cricket crazy.
Have a look at the top trending people searches of 2020
1. Marvi Sarmad – Pakistani Journalist
Tv series, Mere Pass Tum Ho's writer, Khalil-ur-Rehman abused journalist, Marvi Sirmed on a live show on national TV. The two got into an ugly argument. The clips from the show made rounds on social media for several weeks, and people were engaged in a debate and were siding either of the party.
2. Uzma Khan – Pakistani Actress
Uzma Khan was caught in a scandal this year which was sensationalized by the local media. A video circulated on social media where Pashmina Malik, Ambar Malik, and Amina Usman Malik and 15 armed men stormed into Uzma and Huma Khan's residence where they were threatened.
3. Joe Biden – Politician 
Jose Biden won the president-elect seat this year of the United States of America. He is an American politician who defeated compelling President Donald Trump in the 2020 presidential election.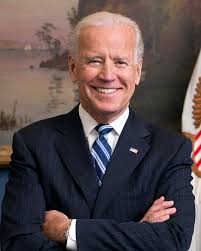 4. Alizeh Shah – Pakistani Actress
Alizeh Shah is a Pakistani actress who was in the news this year for parting ways with Noaman Sami. Later, people noticed that they unfollowed each other on social media. This wasn't it, each one of them unliked each other's pictures too! Speak about being bitter after parting ways with a partner.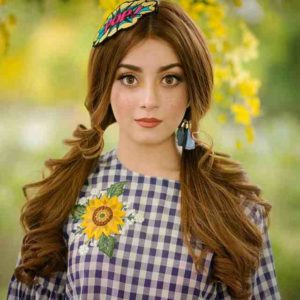 5. Hareem Shah – Social Media Celebrity
Hareem Shah has been in the news plenty of times for the past year but for all the wrong reasons. Sometimes the Tiktoker announced the news of her moving to Canada, others time her questionable music video, and even when her father's video went viral. Her picture with Prime Minister Imran Khan also was popular on the internet until PTA was told to remove it.

6. Minahil Malik – Tik Toker
Minahil Malik was a poplar Tik Tok star. Unfortunately, she committed suicide this year, which stayed in the news for quite some time. People speculated as to what had caused such her to take such a decision.
7. Falak Shabir – Pakistani Singer
Pakistani singer, Falak Shabir got married, Sarah Khan. The events that took place from Falak proposing to them getting married made headlines this year.
8. Asim Azhar – Pakistani Singer
Asim Azhar was massively trolled on social media after his song 'Tum Tum' came out. Other than that, the 24-year old star also became the talk of the town after Hania Aamir denied being romantically involved with him on her Insta live, even though they were dating for quite some time.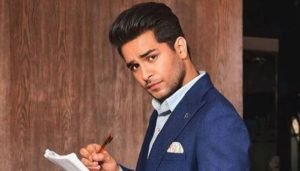 9. Esra Bilgiç – Turkish Actress
Turkish drama, Ertugrul became popular in Pakistan after Prime Minister Imran Khan suggested Pakistanis to watch it, in a tweet. Esra Bilgic is a Turkish actress that plays Halime Sultan's role in the series and has become the heartthrob of many Pakistanis. She has appeared in many Pakistani ads/campaigns this year.
10. Sarah Khan –  Pakistani Actress
Pakistani actress, Sarah Khan got married to Falak Shabir. Their romantic relationship was quite public throughout the couple's time together before and after marriage.
Other than top trending people searches of 2020, Google also released top movies & film searches. 
1 – Ertugrul
2- Mere Paas Tum Ho
3 – Money Heist
4 – Big Boss 14
5 – Mirzapur season 2
6 – Deewangi
7 – Mera Dil Mera Dushman
8 – Kurulus: Osman
9 – Ehd-e-Wafa
10 – Joker
This list depicts Pakistan's most favourite shows and movies this year. Hopefully, these kept us going during the pandemic. A statement by tech giant read, "Google reveals the Internet's spirit of the times through an exploration of the over one trillion search queries we receive each year. In addition to year-end Searches, which highlights the top trends of the year, we also have several tools that give insight into global, regional, past and present search trends."
Furthermore, "Google Search tools can never be used to identify individual users because we rely on anonymised, aggregated counts of how often certain search queries occur over time."
You can view other lists here. Have something to add? Let us know in the comment section below.
For more news and updates, stay tuned to Wow 360.