Netflix's recent rom-com 'Emily In Paris' from the creators of Sex and the City starring Lilly Collins has taken over the internet all around the globe. 
The show has been loved by the fans! All 10 episodes have been binged watched by Lilly Collin lovers within a day. However, on the other hand there are people who are equally hating the show and criticizing that the show is super cliched and they don't understand why people are going all gaga over it.
As for all the fans out there, we all know that no one could play the role better than Lilly Collins in Darren Star's Emily In Paris which came out on a subdued Paris Fashion Week.
Here are all the reasons why the latest Netflix show is absolutely binge-worthy!
1. Super Chic Fashion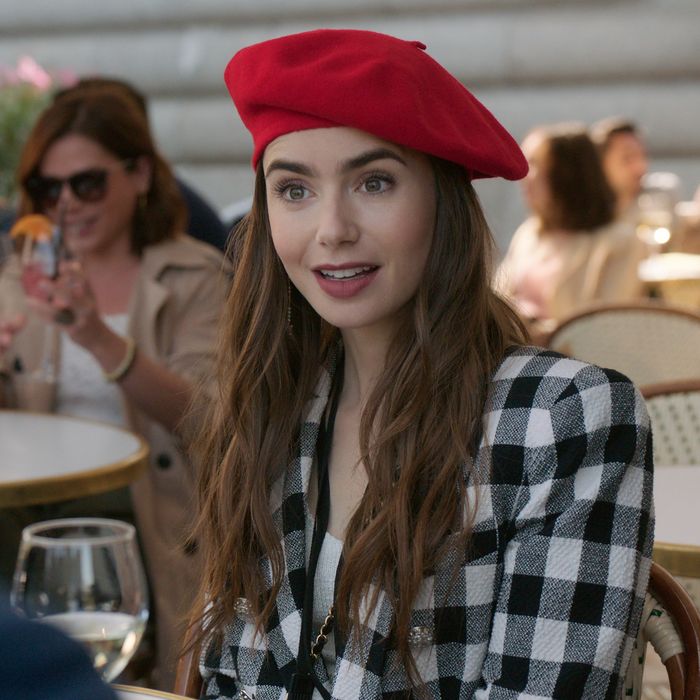 You won't be able to take your eyes off the gorgeous cloths, accessories, hairstyles, shoes and everything you want to have in your wardrobe! At some point you'd miss the classic 2006 super hit 'Devil Wears Prada' .
2. The Puzzled Love Story
Since Emily ditches her boring boyfriend, talk of the town Emily develops interest in French suitors.  It's always a theme of going for either troubled and good-looking or successful and boring for Darren Star shows. Even after all these years we still think that Carrie from Sex And The City should have been with Big or Aiden.
3.  Achievement Against All Odds
Not just the show is all fashion, brands & cheesy love stories – it's is a lesson on how to be an independent and strong woman. Since Emily is unable to speak French the right way, she's an unsophisticated American girl who's absolutely reckless and lacks experience of high-end luxury brands. The elite Parisian team is utterly rude to her but Emily stands her ground with her steady determination to match their standards.
4. The Lovely Character Of Mindy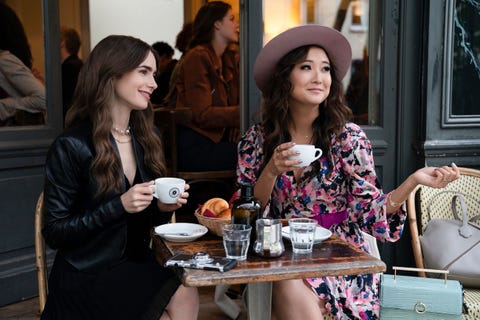 In the first episode, Emily meets Mindy Chen and she becomes her first friend. If you're yet to watch the show – get ready to instantly fall in love with Mindy's role brilliantly played by Ashley Parks. Their friendship unfolds when she meets Emily on a park bench while Emily is stuffing her mouth with a wheel of cheese and a baguette.
5. Songs You'll Get Hooked To
 Just when we thought that the show couldn't get any better, the soundtracks in the show are a cherry on top for all the rom-com lovers! You will fall in love with the rhythm,  every moment will take you to a magical fantasy world of your dreams and make you want to sing along.
We agree that Emily In Paris may not be the best rom-com show we've ever seen but is definitely worth a watch. If you're still in a dilemma, wait no more! Call your girlfriends and grab some popcorn while you binge all 10 episodes.
Did you find this article helpful? Let us know in the comments.
Stay tuned for more articles and updates.