When they say "what goes around comes around" that refers to karma but also explains the fact that history repeats itself. Even when it comes to fashion.
The cycle of fashion seems to be repeating itself quicker than ever before. Styles and trends that were once taken as bold and daring went boring and outdated – all to make a comeback 20 years later.
All those trends are considered as chic and modern as they were considered years before.
Today we're going to discuss those 5 old-school fashion trends that are back in the game & how to style it today.
 1. Knotted T-Shirts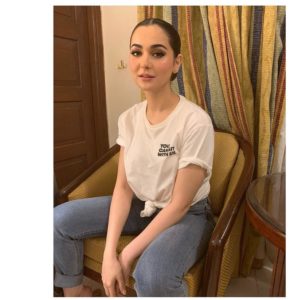 Whether you're on the ramp to model for a designer, or on the streets to pull off your casual 'ootd'. Take an over-sized t-shirt and tie a knot holding it's edges over denim blue jeans to create that perfect 90's fashion vibe. To top it off, tie your hair in a messy or sleek bun. We love how chic Pakistani actress Hania Aamir looks in this picture.
2.  High-Waisted Pants
Whether it's high-waisted jeans on boots or a super comfy sweatpants on sneakers. If you know how to do fashion right – you can pull off this equally as good as any other fashionista from the 90's! Just like these two Pakistani celebrities and trendsetters Sajal Aly & Sadia Ghaffar pulling of the old-school trend in the best way possible.
3. Retro Sunnies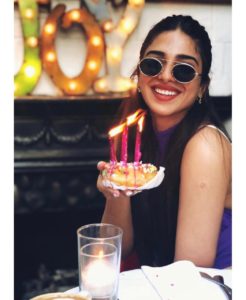 Nope, that isn't Monica from Friends. It's our favorite Pakistani "Mohabbat Tujhe Alwida' actress Sonya Hussyn pulling off these super chic black retro sunnies like a pro. We love how she does it!
4.  Wide Legged Jeans
All those old-school denim fashion trends are back in the zone and we can't get enough of it. Be it mom jeans, paper bag jeans, faded ripped jeans or wide legged jeans. Pair them up with a basic plain t shirt, grab a cross body bag and you're good to go.
5.  Beanies Are Back
Remember those sassy beanies from the 90's? They're back with a bang and who can wear it better than our Mahira Khan? The best part is you don't need to mix or match – just get your hands on any beanie and style it as a hair accessory with your neutral outfits. Super cute, isn't it?
What are your thoughts on this article? Let us know in the comments below.
Stay tuned for more articles and updates.