Pakistani dramas have always had a special place in the hearts of viewers across the globe. The stories, acting, supporting cast magic, sets, and everything you can think of are always on point.
While there have been some shows that have been called out for displaying toxic masculinity and how women love it, there are also shows that promote something more important – female friendships.
Over the years, we have seen many different types of Pakistani dramas, but the ones with female friendships tend to stick with you in a beautiful way.
5 Pakistani Dramas About Female Friendships
So today, we will share a list of 5 Pakistani dramas about female friendships that are a must-watch:
1. Churails
Churails is a web series that was launched on Zee5 in 2020. It is written and directed by Asim Abbasi and stars Sarwat Gilani, Mehar Bano, Nimra Bucha and Yasra Rizvi in lead roles. Although the story has many dark twists and turns, you will enjoy watching these women from different walks of life getting along and being there for each other.
All the actors in the show have done complete justice to their roles, and have given the message of how strong and powerful friendship can be even with strangers. Churails is one of those Pakistani dramas that show reliability while keeping audiences of all ages hooked.
2. Sar-e-Rah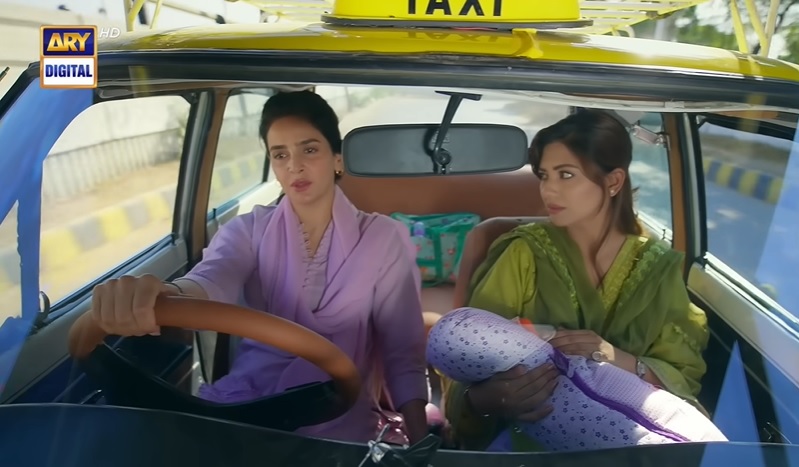 Sar-e-Rah has recently aired this month and has already taken over our hearts. The story is about a girl (Saba Qamar) whose father suffers from a heart attack, so she is forced to drive his taxi to keep the household going. Despite the fact that her brother and ex-fiance disagree on this, she fights against them to provide food on the table. During her fight, she meets many passengers who also come from different walks of life, each with a story and a message.
Sar-e-Rah is one of the Pakistani Dramas that promote women's empowerment in one of the most beautiful of ways. You will be able to place yourself in the main character's shoes and feel the emotions from across the screen, making it a must-watch.
'Sar-e-Rah' Drama Review: Progressive, Uplifting & Much Needed!
3. Akhri Station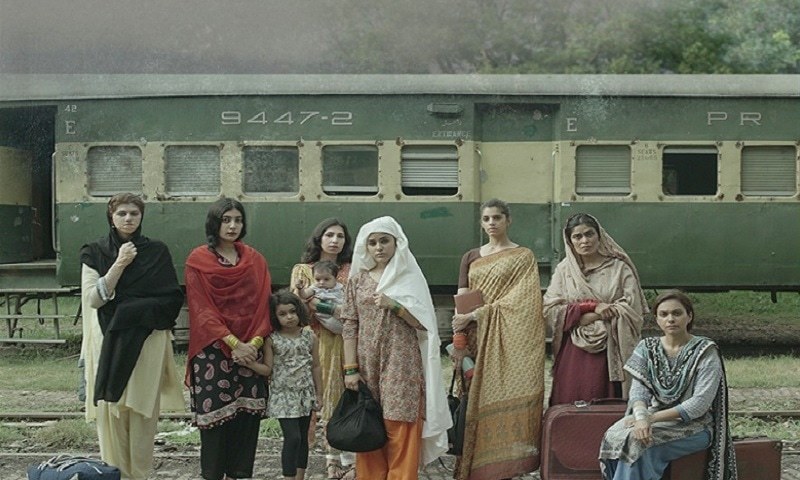 They say that old is gold, and this statement couldn't have been more true. Old Pakistani dramas have their charm such as Akhri Station, written by Amna Mufti and directed by Sarmad Khosat. The drama series is a wonderful depiction of how women suffering from abuse and trauma can come together to revel in their pain and find support and friends in one another. The beauty of the mini-series includes the fact that it does not shy away from touching sensitive topics including sexual abuse, mental health, HIV/AIDS, and acid attacks.
4. Kuch Ankahi
Kuch Ankahi is also one of the recent Pakistani dramas that aired this year. The story is also a very beautiful one that revolves around friendship and relationships.  The plot revolves around the 3 sisters who are the best of friends.
Drama Serial Kuch Ankahi's Take on Gender Roles is a Major Lesson
5. Tanhiyaan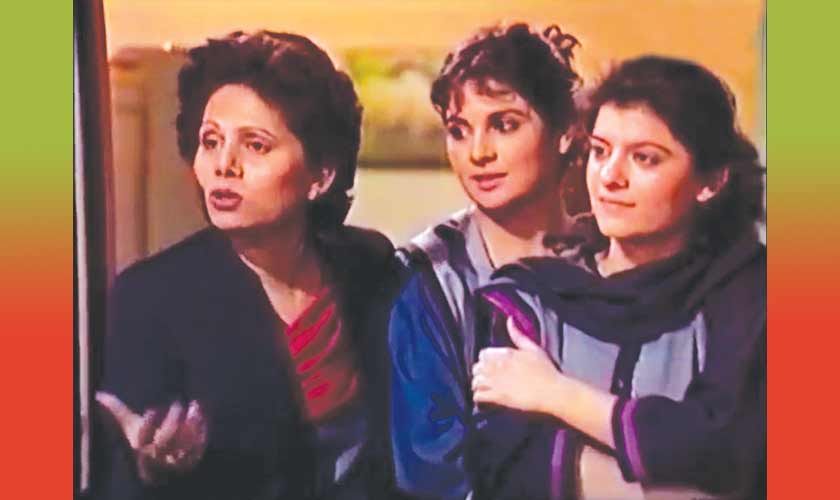 Tanhaiyaan will always be a part of lists that talk about women empowerment, female friendships, and classics. This oldie is one of the oldest shows that defy the 'male approval concept. The story revolves around 2 sisters whose parents pass in an unfortunate accident.
 Pakistani Dramas & Their Popularity
Pakistani dramas have gained immense popularity not only in Pakistan but also in many countries around the world. With their engaging storylines, strong characters, and realistic portrayals of society, Pakistani dramas have become a major cultural export of the country.
The history of Pakistani dramas dates back to the 1960s when television was introduced in the country. At that time, the dramas were mostly adaptations of English plays and focused on urban middle-class life.
However, with the passage of time, the Pakistani drama industry evolved and started to produce original content that was reflective of Pakistani society and its various cultural nuances.
The 1980s and 1990s were considered the golden era of Pakistani dramas, as the industry produced some of the most iconic shows of all time.
These dramas tackled social issues such as poverty, gender inequality, and class divides, while also showcasing the beauty and diversity of Pakistani culture.
In recent years, Pakistani dramas have become even more popular due to their accessibility through various streaming platforms. These shows have become a way for people from different parts of the world to connect with and learn about Pakistani culture.
One of the key strengths of Pakistani dramas is their ability to portray complex characters that are relatable to audiences. The actors who play these characters are often skilled and experienced, and their performances have earned them a loyal fan base. Many of these actors have gone on to achieve international fame and recognition for their work.
Another factor that sets Pakistani dramas apart from others is their attention to detail when it comes to production design. The sets, costumes, and makeup are all meticulously crafted to transport the audience into the world of the show.
This level of attention to detail creates a truly immersive viewing experience for the audience.
Pakistani dramas are not without their controversies, however. There have been instances where certain shows have been criticized for perpetuating negative stereotypes or glorifying toxic behaviours.
Nevertheless, these issues have not diminished the overall popularity of the genre.
What did you think about our list of Pakistani dramas around female friendships? Share your thoughts with us in the comments below.
Stay tuned to WOW360.
Asim Abbasi's 'Barzakh' Starring Fawad Khan & Sanam Saeed to Make International Premiere