Electric blue, purple, pixie pink short hair are some of the bold, modern looks of the year.  Popular celebrities have embraced their natural blonde, brown hair colors with chic and edgy hairstyles to match their personalities. When it comes to our celebrities, we have seen Hania Amir, Momina Mustehsan, Alizeh Shah and a few others experimenting with reds and darker tones. Hollywood celebs like Halsey, Bella Thorne, Kardashians and the Jenners, have all been following these cool new hair trends!
All of these famous celebrities love experimenting with different hairstyles and if you want the same thing then you need to decide the perfect look that'll go with your personality. Be it, long bobs (lob) pixies, lowlights or balayage,
Get ready to inspire yourselves for a fresh hairstyle and a bold new you!
1. Spiral Galaxy Lavender Magenta Hair 
Galaxy hair is the new bold and chic in the fashion world. It is created by combining blue, purple, red and pinks, basically all the colors we see from space photos and in galaxies. if you get the exact galaxy hair done from the right place, it will turn out magical. All the beautiful shades mixed together like galaxies will be a treat to see with our naked eyes.  These cosmo bright shades of galaxy are bold, stunning and they aren't going away anytime soon.
2. Royal Blue To Ocean Blue Ombre
Experimenting with ombre hair will make you stand out in the crowd. By going for a royal blue base and ending it with an ocean blue ombre is a sight for sore eyes. If you want to go for lighter shades than this will be your best option. Instead of mixing blue with dark undertones you can play around with cooler shades. For example you can start with a dark blue case and continue with pastel ombre.
3. Red to Copper Melt
With darker at the roots and finishing up with vibrant tones at the end. This is the perfect example of carrying beauty with elegance and romance. If you're not into the punk/emo looks then this would match your personality.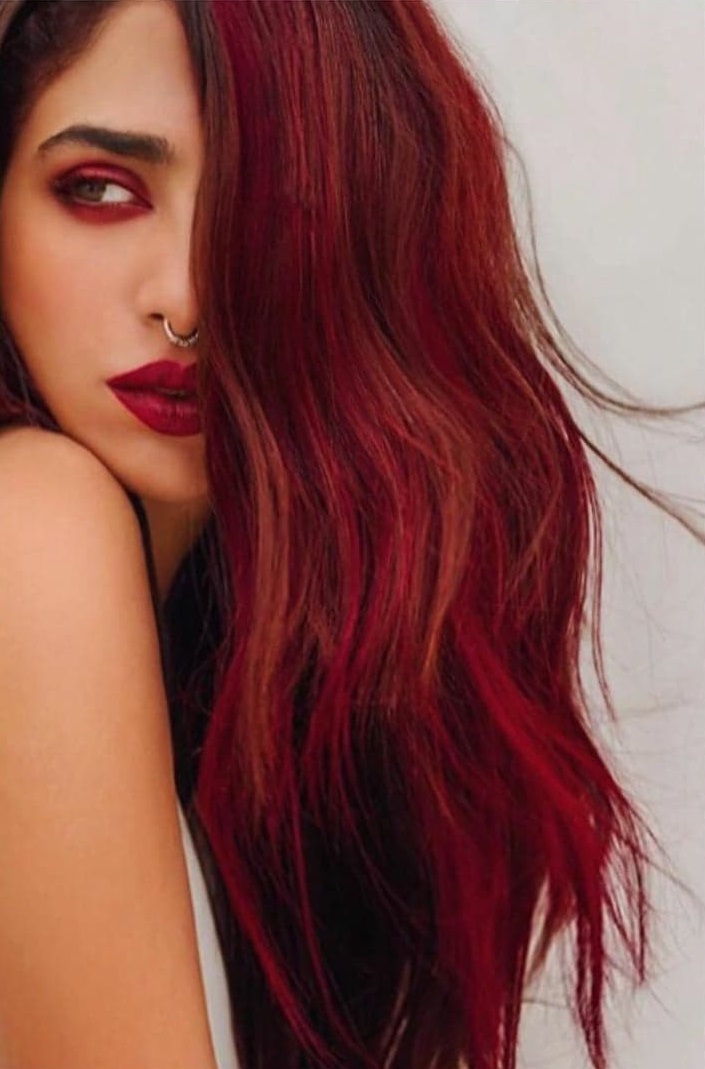 Red hair with a touch of copper blends perfectly and looks super dreamy.
4.  Brown Hair with Pink Highlights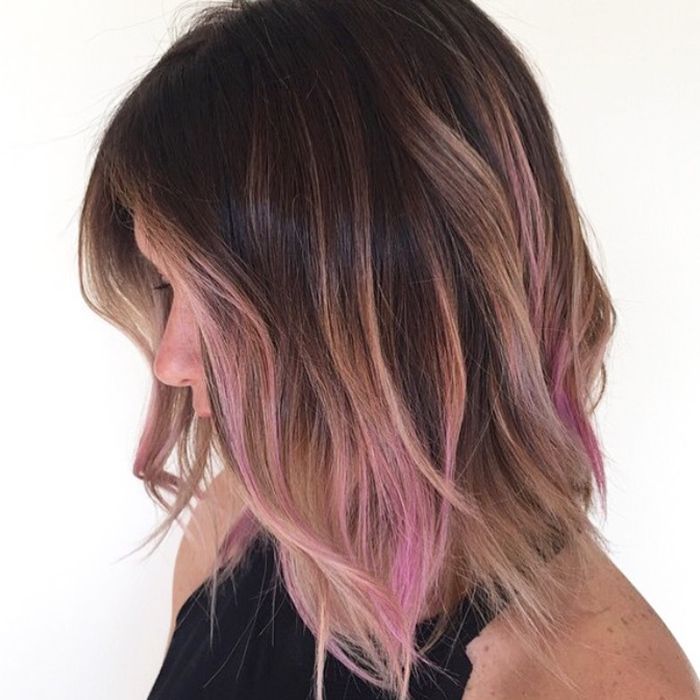 If you think of pink highlights, you would instantly picture an image of Barbie hair, although pink highlights or ombre vary differently. It all depends on the hues you choose and how perfectly they blend into your base color.
Pink highlights with a brown base is trending nowadays and honestly we love it! If you want to play safe and be sure about looking great, this would be the perfect choice.
5. Fierce Green Ombre
Always loved the Power Puff Girls during your childhood? Here's your real Buttercup feels! However, this one's slightly tricky. If you don't have a dark base, this won't be an easy catch for you. There are ways to figure out how to get the hair to be just the right color but sometimes it might take you separate processes or a few different visits with your hairstylist to be exactly sure about the color turning out the way you want.
Lucky for the people with black or dark brown base, this green ombre would make you flaunt all the sass and chic vibes with in you.
Which hair trend out of the 5 are you going to try? Let us know in the comments.
Stay tuned for more exciting articles and updates.