Finding a laptop that fits your needs and your budget is quite a task, to be honest. It requires an ample amount of research depending on your day to day tasks, the kind of size you may need, the nature of your work, your budget etc.
Most people start with small, budget-friendly laptops that do the job efficiently while also not being expensive. Below we have listed 5 such laptops with their specs and price that you may fall in love with.
1 – Apple Macbook Air
Apple Macbooks are not known to be the cheapest laptops available in the market. They are a high-end product and are known for their simplicity, high quality and ease of use. However, the Apple Macbook Air Apple M1 Chip with 8-Core CPU and 7-Core GPU 256GB Storage starts at $999 and is pretty famous among creatives.
2 – Acer Aspire 5
The Aspire 5 is a beast. It packs a lot of power into the framework with either Intel or AMD processors and either NVIDIA® or AMD graphics1. Users have all the power to suit their multi-tasking needs with up to 24GB of memory. Acer Aspire 5 comes with a price tag of $729
3 – HP Stream Laptop
The HP Stream is no doubt a stylish little laptop with a comfortable keyboard and long-lasting battery. The laptop comes with 32GB SSD storage and is available in fun colours such as purple and blue. The HP stream laptop balances fashion and function with a price tag of $200. Additionally, it includes a year of Microsoft Office 365 and 1TB of OneDrive online storage. Great for writers, HR professionals, general managers etc.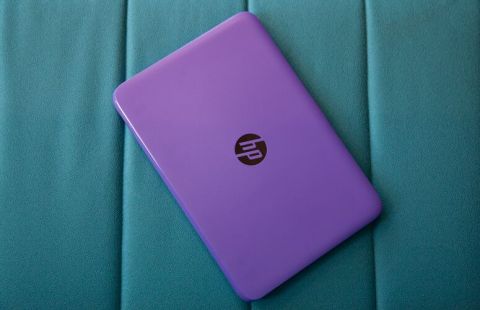 4 – Lenovo Chromebook Duet
Lenovo Chromebook Duet can be used as either a tablet or a laptop. It has a unique design with detachable keyboard you can take anywhere. Great for women travelling or even teachers or professors. Comes with 4 GB LPDDR4x (Soldered) memory, MediaTek™ Helio P60T Processor (2.00 GHz, 8 Cores, 8 Threads) processor, Integrated ARM Mali-G72 MP3 Graphics. Comes with a price tag of $299.
5 – Samsung Chromebook 4
Samsung Chromebook 4 is a great option for women working in the corporate sector. It comes with a15.6" immersive display with an FHD screen, ultra-fast Gigabit Wi-Fi, thin and light, long-lasting battery, 32GB, 4GB RAM. It starts from $299 and goes up to $379, depending on storage space.
5 Things Women Look for When Buying a Smartphone. Read the full story here:
Smartphones are an essential part of our daily lives. Nowadays, it's all about owning the latest phones and updating oneself with various technologies and updated features. Most women nowadays want to keep themselves updated with the latest trends, fashion, décor, makeup etc. Not just that, women who are entrepreneurs find cellphones the easiest way to handle their business-related queries and answer emails.
Have something to add? Let us know in the comment section below.
For more news and updates, stay tuned to Wow 360.