One item that has made it to our monthly list besides facemasks is hand sanitizer. It has undoubtedly become a daily necessity as we plan to return to normal whilst in the middle of a pandemic.
World Health Organization (WHO) and doctors worldwide advised people to use sanitizer to protect themselves from COVID-19. Since then, the use of sanitizers has elevated significantly. You can spot them at the gym, in the malls, restaurants, airports, at home, and even in our bags.
There was a time when a scented sanitizer from bath and body works would do the job and was always on my shopping list. However, given the pandemic, I just had to keep something more effective and, of course, locally available.  There are plenty of options available in the market at the moment as the demand for the item surged in previous months.
We have listed below 5 locally available favourite sanitizer's for you to pick:
HiClean Hand Sanitizer
HiClean hand sanitisers kill 99.999% of harmful bacteria and viruses in seconds. It is a foam-based sanitizer with advanced barrier control that protects hands longer than others products. The foam formulation uses 50% less sanitiser, and that is why it is more economical. This is the only hand foam sanitiser that is registered with the Drug Regulatory Authority of Pakistan.
CoNatural Hand Sanitizer
CoNatural, a famous skincare brand, has come out with its very own hand sanitizers in the form of liquid and spray. The product promises to kill 99.99%of germs without water, and It is rinse-free and non-sticky, made with 72% alcohol. The brand also sells massive refill bottles too.
Strawberry Antibacterial Hand Sanitizer
The Body Shop also has a decent hand sanitizer that smells like strawberries. Keeps your hands fresh and clean with the gel. Perfect for your handbag and on-the-go cleansing. The formula is a quick-absorbing one with no triclosan or sweet strawberry scent.
Dettol Instant Hand Santizer
One of the most trustworthy brands in Pakistan is Dettol. Its instant hand sanitizer is one of the most popular sanitizers in the market. The sanitizer kills 99.9% of germs without water. Rinse free protection on the go.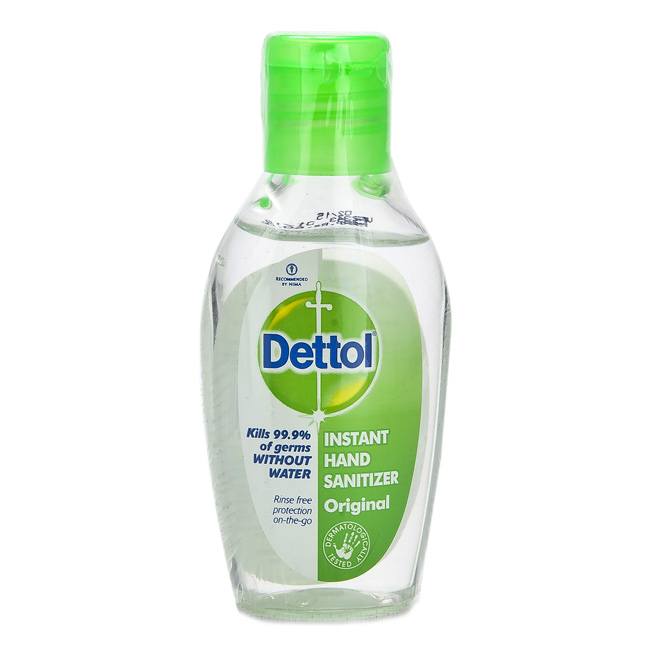 LifeBuoy Hand Sanitizer
LifeBuoy's hand sanitizer has proven to kill 99.9% germ protection in 10 seconds, including the H1N1 virus. It is an ideal choice to disinfectant your hands on the go. It's a non-sticky formula that dries quickly. Other than killing the germs, it also makes your hands soft and moisturized.
Here is Why Overusing Hand Sanitizer Isn't Beneficial. Read the full story here:
Hand sanitizer has made it to our list of monthly items as it has become a daily necessity these days. World Health Organization (WHO) and doctors worldwide advised people to use sanitizer to protect themselves from COVID-19. However, the overuse of the product has no benefits. It is not recommended as it can affect your health significantly.
Have something to add? Let us know in the comments section below.
For more news and updates, stay tuned to Wow 360.