Karachi is one of Pakistan's most hustling bustling cities. It was once a prehistoric humble home for the Sindhi fishers and now a roaring urban economy with a population of 16 million. What can you expect from this city? Impatient people, colorful buses, and the infectious energy on the streets on a day-to-day basis.
It is the city that never sleeps. If you are visiting Karachi and wish to forget all the chaos, the following list includes places you must check out and things you can do while in the city.
1 – Port Grand
Port Grand, by the sea, is one of the few upscale open-air food establishments in the city. It is a great spot to hang out with friends and family and try different cuisines. You can either dine-in or eat from various food stalls offering multiple food options.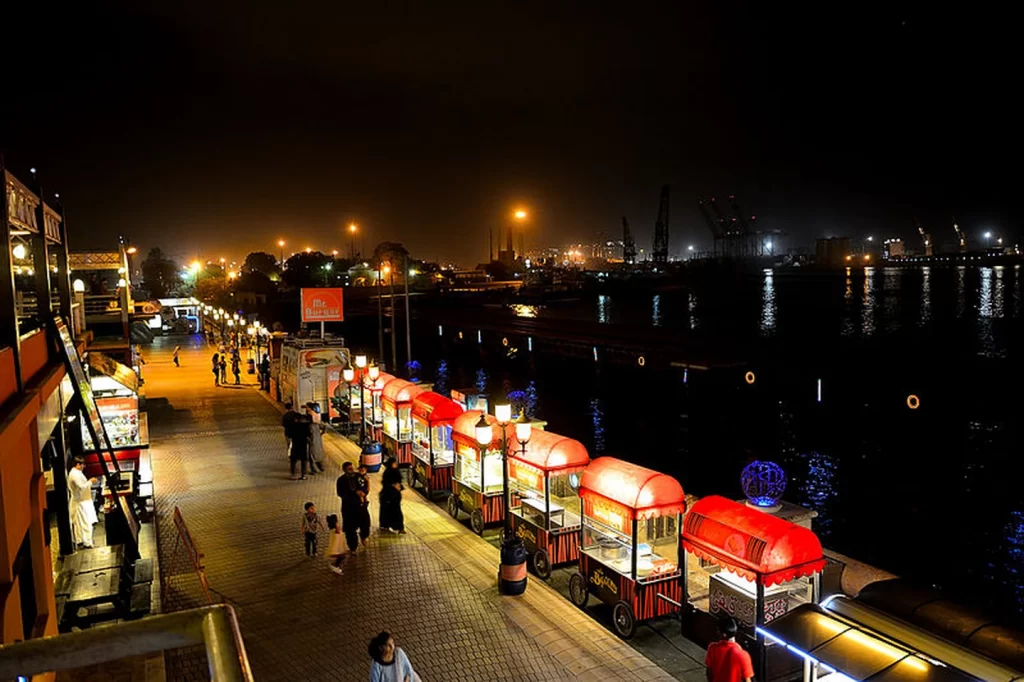 2 – Quaid-e-Azam House Museum
Quaid-e-Azam's house museum is a sight for sore eyes. During visiting hours, you can visit the house-museum located in Karachi's Clifton area. You can walk into the premises and admire the peaceful gardens and the colonial building.
If you request someone to take you around the museum, that can be arranged. The house tour is truly spectacular. You can take a peek inside all the rooms by standing at the entrance. They may also show you the cutlery in the house, the cars, the horse stables, etc.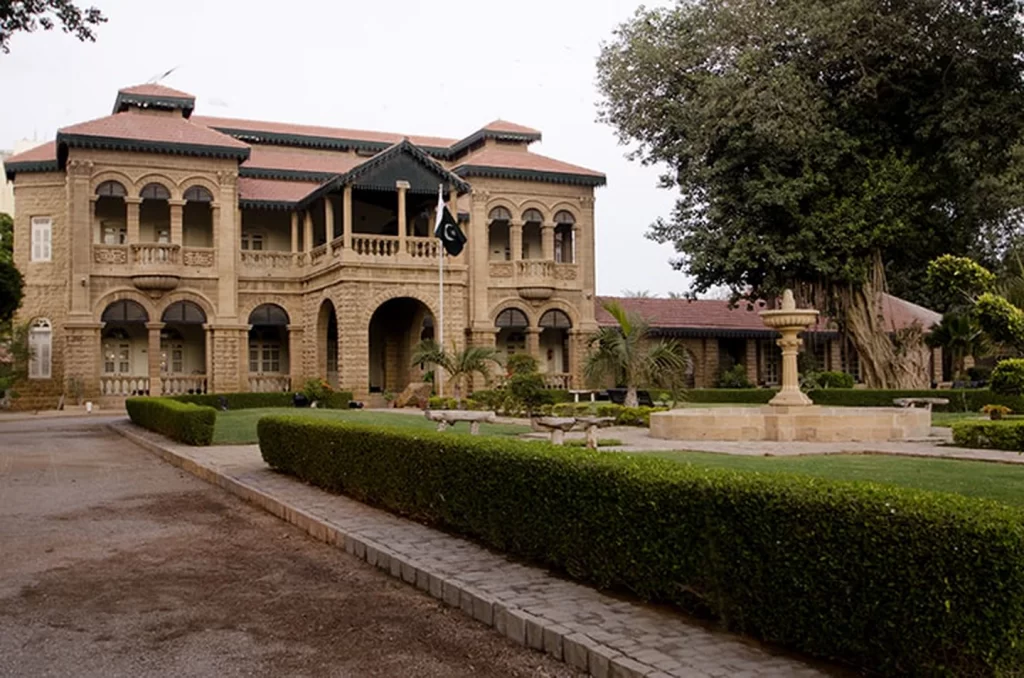 3 – Pakistan Air Force Museum
If aircrafts fascinate you, the Pakistan Air Force Museum is a must-visit. It is home to aircraft, planes, jets, radars, weaponry, and all things aeronautic. The Pakistan Air Force has used most equipment at the facility throughout the years. There are also food options in the central park and many places to relax in the gardens.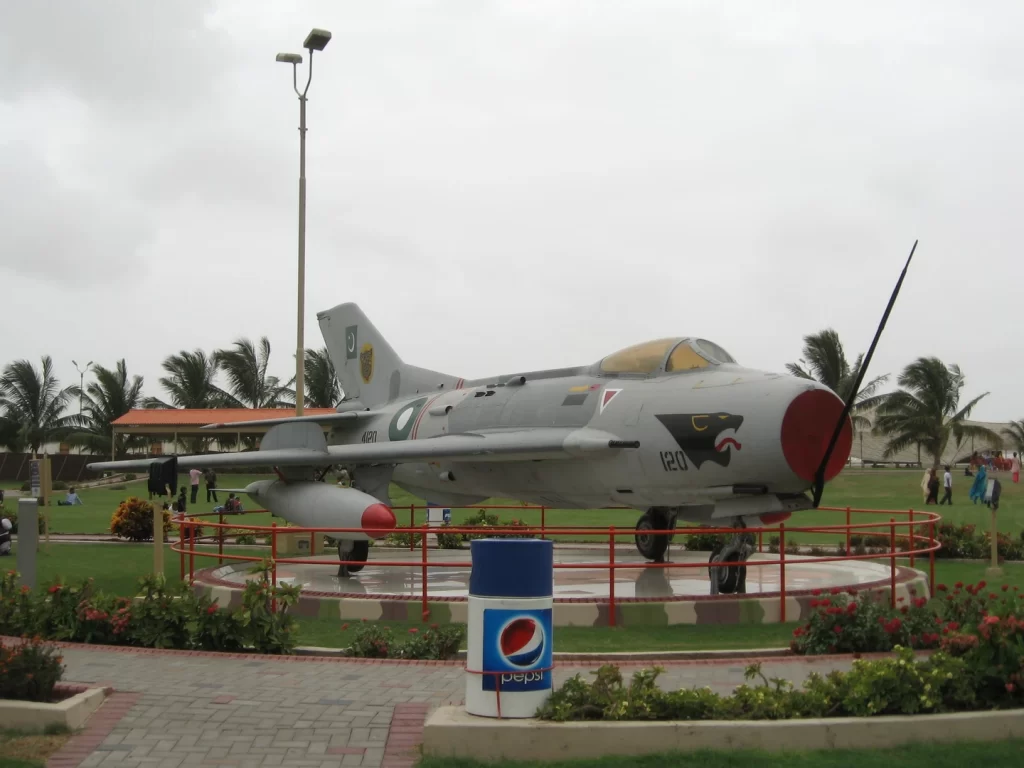 4 – Mazar-e-Quaid, Jinnah's Mausoleum
The founder of the nation, Quaid-e-Azam's Mazar is a pure white marble facade that you must check out. This is the place where the founder of the nation rests. Speaking of the architecture, it's a minimalist dome over a cube design that was inspired by the Samanid Mausoleum in Uzbekistan.
5 – Do Darya
Karachi's Do Darya houses many restaurants built right along the seashore. It is best to visit the place just before the sunset so you can thoroughly enjoy the view and the food too.  It is a food lover's heaven and offers numerous restaurants and cafes here to choose from, serving all types of fare.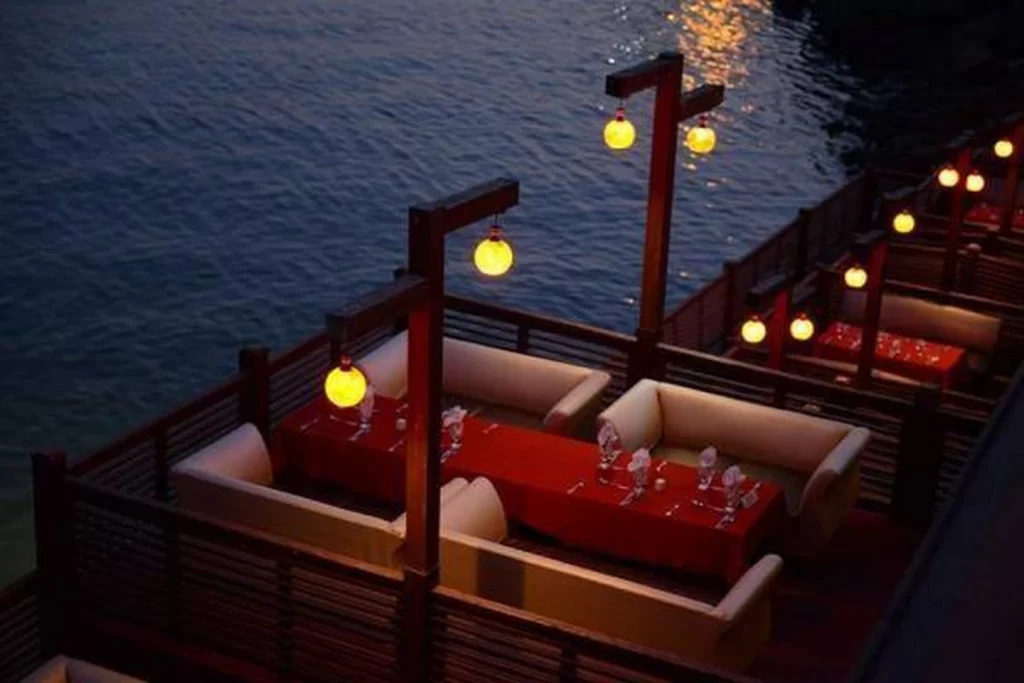 6 – TDF MagnifiScience Centre
TDF MagnifiScience Centre is Pakistan's first-ever contemporary and interactive science center. It is termed a "praiseworthy endeavor to foster children's interest in science."  Located at Karachi's railway quarter, adjacent to the bustling II Chundrigar Road, it is a first of its kind interactive space that aims to spark scientific curiosity and enhance critical thinking, and the Nature Series – which creates awareness about Pakistan's environmental treasures, their impact on our ecosystem, and their sustainability challenges, among other initiatives.
7 – State Bank Museum & Art Gallery
State Bank of Pakistan Museum & Art Gallery is a museum on Ibrahim Ismail Chundrigar Road, established in 2004 to introduce the first Monetary Museum of Pakistan.  A tour of the coins gallery and a currency gallery might interest you.
8 – Churna Island
Churna Island is a two-hour drive away from central Karachi. If you love water sports, this should be a must-to-do item on your list.  Here you can enjoy all kinds of water sports. You can swim, snorkel, and scuba dive around the island's reef and gaze at a multitude of sea creatures.
9 – Mohatta Palace
Mohatta Palace is used as an art gallery and museum. At this grand building, many thought-provoking exhibitions take place. Trees and Renaissance-style statues surround the grand building. The architecture of the building is a Rajasthani-style design. This palace was built by a Hindu Prince in 1925, who also introduced art, architecture, and culture.
10 – Empress Market
Empress Market in Karachi is located in the interiors of this colonial-era structure. The building is named after the then Empress of India, Queen Victoria. The market is chaotic, to say the least, but sells about everything, from live animals to pets, groceries items, etc.
4 Restaurants in Karachi that will Fulfill Your Hot Pot Cravings This Winter Season. Read the full story here:
Chinese hot pot has become famous for the past 2-3 years in Pakistan. Even though it is not a popular food trend this year, it has become our culinary constant. The dish that is often enjoyed in winters worldwide is enjoyed throughout the year even though the temperatures drop in the country for 2 – 3 months only. The hype is real as we often spot people arranging hot pot nights on weekends for their friends and family or making reservations to enjoy at the restaurant.
4 Restaurants in Karachi that will Fulfill Your Hot Pot Cravings This Winter Season
Have something to add? Let us know in the comments section below.
For more news and updates, stay tuned to Wow 360.