Fashion designer Zainab Salman's latest campaign, 'Pyaare Baba,' will warm up your heart. It is dedicated to all fathers who have raised strong, independent, and beautiful women.
As with most father and daughter relationships, the designer's relationship with his father was very formal. She could never express her love for her father; she can't remember saying 'I love you' to him, "My dad never said much. I don't recall a time when I could say 'I love you' to him. Because it was always a very formal relationship."
The campaign is a true reflection of the designer's touching connection with her father where she addresses him and says it all, "Through this campaign 'Pyaare Baba' that I have addressed to him, I want to say all those things to him that I could never say."
Watch the Beautifully Crafted Concept Through the Campaign 'Pyaree Baba's' Ad Below:
The designer is relieved that she is finally able to express her love through her work in words, "There is a sense of grief yet a sigh of relief for finally I could express my love for him in words and in my work 'Pyaare Baba' – It's what I've been meaning to say all my life."
The campaign has touched many hearts. People are appreciating it online for the execution of the concept in such a beautiful manner.
"So heartwarming! So much love to all the baba's of the most beautiful, powerful and magical women out there! Thank you for making us who we are! We owe you our yesterday, today and tomorrow! So much power to you work @zainabsalmanprivate great inspirational and relevance @zainabsalmanstudio. Keep growing! Keep shinning!" wrote a user on Instagram.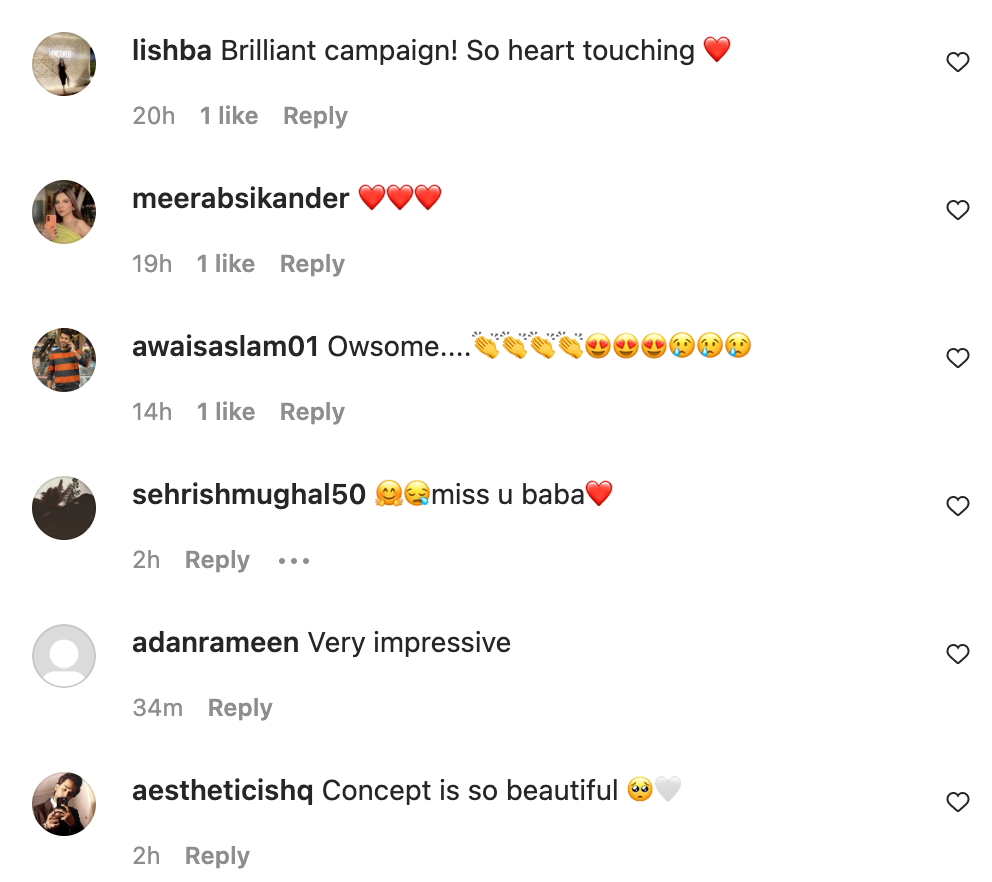 'Wear Your Attire as it Pleases You': Sana Safinaz's Latest Summer Campaign MAHAY's Concept is a Conversation Starter. Read the full story here:
Sana Safinaz's latest summer campaign MAHAY's concept has become the latest topic of discussion. An image from the brand's latest summer campaign showcasing women dressed in Afghani style burqas made out of unstitched cloth has caught our attention. The concept behind this image is 'wear your attire as it pleases you". The brand wants to make its unstitched cloth its consumer's canvas so they can showcase their freedom.
'Wear Your Attire as it Pleases You': Sana Safinaz's Latest Summer Campaign MAHAY's Concept is a Conversation Starter
Have something to add? Let us know in the comments section below.
For more news and updates, stay tuned to Wow 360.