Welcome back foodaholics!
Til Walay laddu's are a healthy, delicious, and simple recipe prepared with sesame seeds, jaggery, peanuts, and desiccated coconut. Gorge on them with steaming mugs of tea or coffee or just as is. Make, store, and have them whenever you want. The recipe I have shared makes 10 to 12 laddu's but you can easily double the recipe.
Plunge into my cookbook right away!
Sesame Laddu
Prep Time: 12 minutes
Cooking Time: 8 minutes
Servings: 10-12
Calories: 107/serving
Ingredients:
⅓ cup sesame seeds (til)
¼ cup peanuts
¼ cup desiccated coconut
½ cup heaped powdered jaggery
3 tablespoons water
¼ teaspoons cardamom powder
some oil for greasing your palms
Instructions:
Roasting The Ingredients
Heat a pan and add ⅓ cup sesame seeds to it. The pan should be on low heat.
Roast the sesame seeds by stirring at intervals.
The sesame seeds pop and change color which takes about 2 to 3 minutes.
Once the sesame seeds are roasted well, remove them and keep them aside on a plate.
Then add ¼ cup of peanuts and dry roast them on a low flame, stirring often till they become crunchy and get a few black spots on them.
Move the peanuts into a mortar-pestle and allow them to cool.
In the same pan, add ¼ cup of desiccated coconut.
Stir continuously while roasting the coconut.
Roast the coconut till it becomes light golden or golden. Switch off the burner.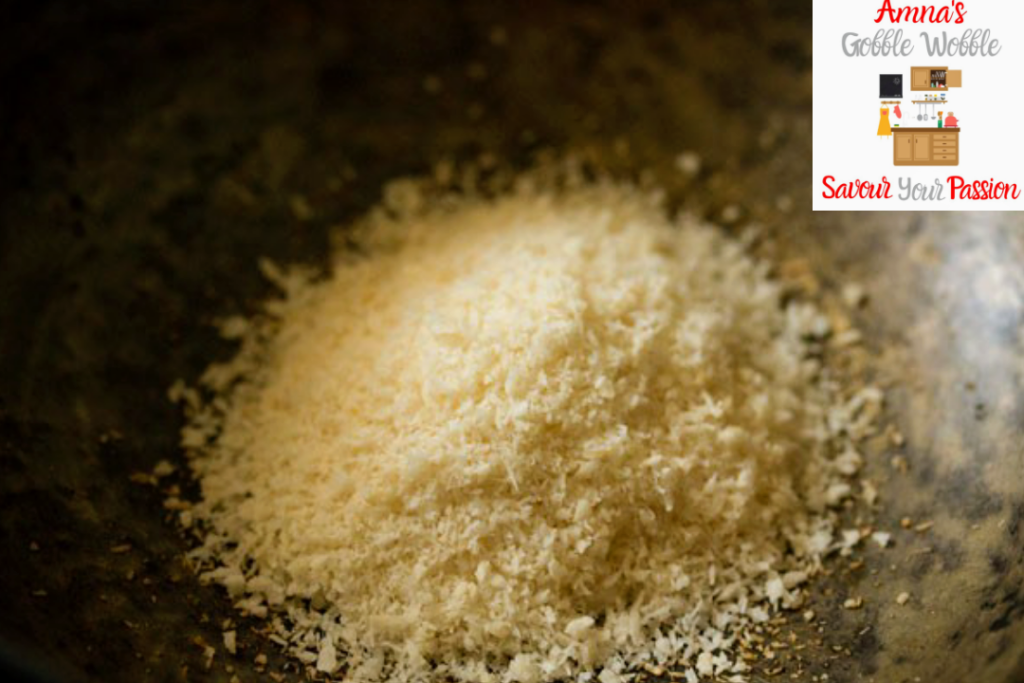 Add the roasted coconut to the roasted sesame seeds.
When the peanuts have cooled, crush them coarsely. If you want, you can peel the peanuts before crushing them.
Add the coarsely crushed peanuts to the roasted coconut and sesame seeds.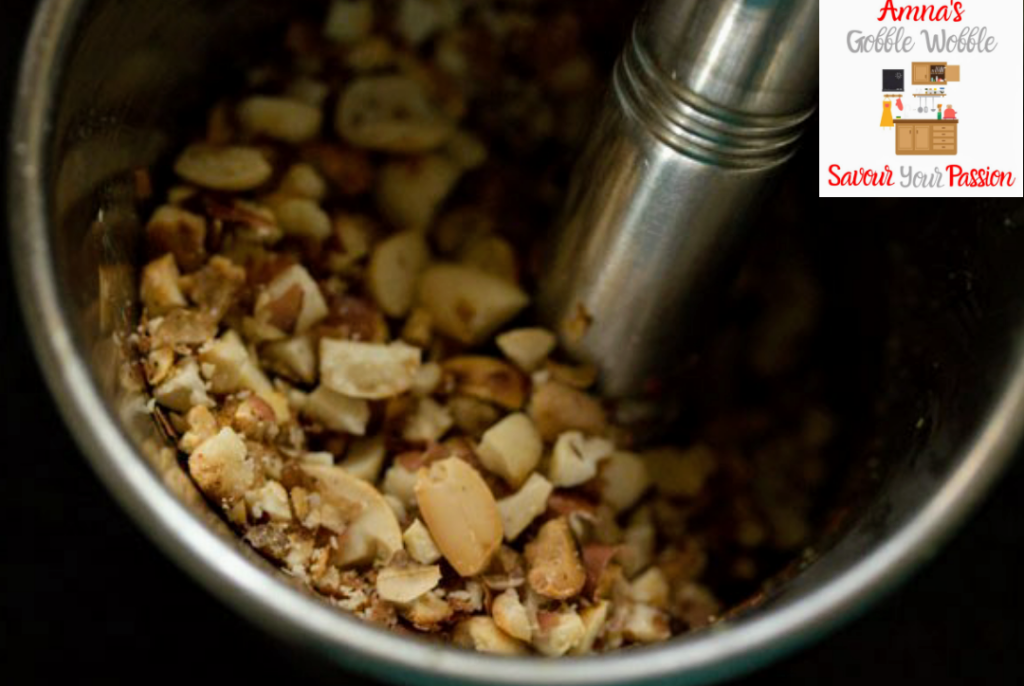 Now add ¼ tsp cardamom powder.
Mix very well. Keep aside.
Making The Jaggery Syrup
In the same pan, take a 1/2 heaped cup of powdered jaggery and 3 tablespoons of water.
Keep the pan on the stovetop on a low flame.
Keep on stirring the jaggery so that it dissolves. If the jaggery has impurities, then filter the solution and keep the filtered jaggery syrup back on the stovetop. I used organic powdered jaggery so there were no impurities.
On a low flame, simmer this jaggery and water solution. It will start bubbling soon.
You have to continue to cook till you reach the softball stage in the jaggery solution. Keep stirring non-stop.
To check the softball stage, take a tablespoon of water in a small bowl. Drop a bit of jaggery solution in the water. It should be sticky and form itself into a softball.
Making The Laddu's
At this stage, switch off the flame and add the dry roasted mixture of sesame seeds, desiccated coconut, crushed peanuts, and cardamom powder to the jaggery solution and mix very well.
Keep the pan down.
While the mixture is still hot, begin to form the laddu's. If it's too hot, then wait for a minute. Spread some oil on your palms before forming.
For the last batch, scrape the sides very well and then make laddu's from it.
Store in an airtight jar at room temperature or eat whenever you desire.
Nibble and smile!
Tips & Tricks:
You can add peanuts for a crunchy foodgasm.
Add as many dry fruits as you like.
Jaggery burns quickly so cook the rice on medium heat.
I always use rice and water in the proportion of 1:2. If you want a slightly mushy rice texture, you can increase the water proportion.
I cooked the jaggery syrup to a softball stage so that it gives the laddu's a soft and chewy texture. You can cook the jaggery syrup to a hardball stage to get firm and dense laddu's.
You can crush the peanuts in a dry grinder.
Peel the peanuts or use them with peel, your call.
If the laddus are not binding properly, it means the jaggery syrup is not cooked till the softball stage. Cook it more.
Try using a steel or wooden spatula so that the jaggery doesn't stick to it.
Avoid using powdered sesame seeds and groundnuts.
Share your turnouts on my social media. Shoot questions my way. Tag me!
Follow me
Facebook: @AmnaHamidDigital
Instagram: @AmnaHamidDigital
Email me
amnahdigital@gmail.com
Share your turnouts on my social media. Shoot questions my way. Tag me!
Amna Hamid is a Digital Marketing Strategist at Amreli Steels. Her food blog Gobble wobble will be featured weekly on the weekend on the WOW360 segment with a new and exciting recipe! Being an ardent foodie since childhood, Amna always wanted to have her own space on food and everything that revolves around it. (amnahdigital@gmail.com)
Stay tuned for more exciting food recipes!