The trending buzzword in the skincare and cosmetics industry is 'clean beauty'. Words like organic, natural, vegan, sustainable are catching on and gaining momentum in the beauty world and conscious consumers – led by Gen Z and Millennials, are responsible for driving the change.
The organic and natural personal care market is rising at an increasing rate with an expected growth of more than $8 billion between 2019 and 2023. 'Clean beauty'- non-toxic, ethically sourced skincare and cosmetic products, are becoming popular and the consumer demand for clean beauty products has risen.
Consumers such as fashion enthusiasts, beauty lovers are starting to care about what actually goes into the lotions, creams, powders they are using.
YouTubers are apparently searching more for this rising trend as there has been a 7-times increased in views for 'clean beauty product videos' on a monthly basis.
What is Clean Beauty?
'Clean' holds a different meaning for different people and brands. The clean beauty trend, that was once a niche, has now become mainstream. Initially championed by brands like Goop, the movement has caught on and brands such as Wella, and Clarins have jumped on to the bandwagon.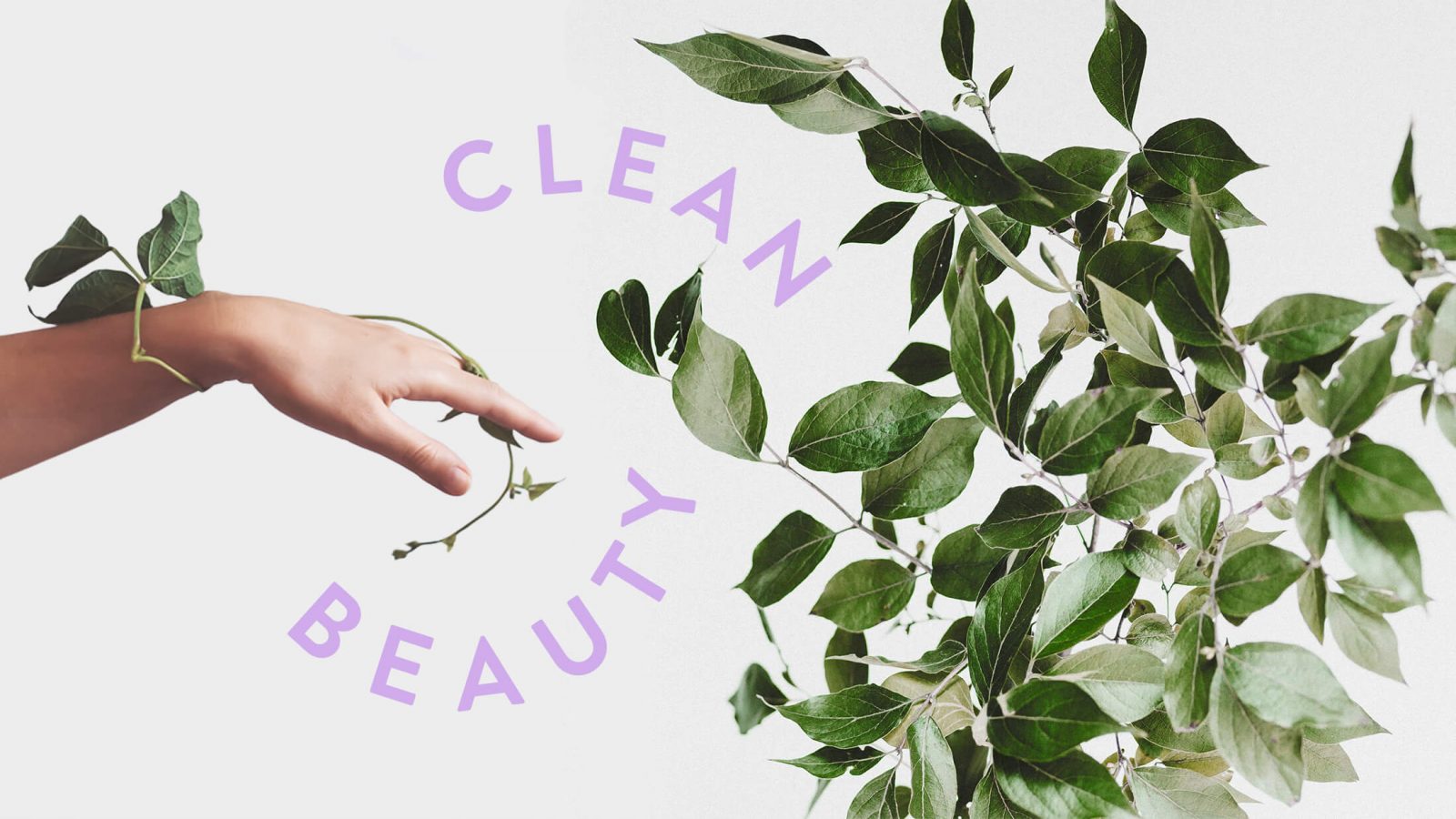 According to Vogue, a report released by the British Soil Association Certification in February 2019 , depicted that that 'conscious' consumerism, led by Gen Z and Millennials, has paved way for the UK organic beauty and health market and pushed it to an all time high- the tide has turned to sustainable beauty products and brands must shift perspective.
When a brand as massive and old as Wella Professionals introduces a plant-based hair color, it is understood that the clean beauty movement has picke dmomentum.
Now there are many different things that brands can interpret from the term 'clean beauty products'- it can mean paraben- free, organic, natural, vegan, free of toxins, and sustainable.
However, for a product to be 'Clean', they should satisfy two significant criteria stated below:
Any product with a detailed ingredient list containing 'safe' ingredients is considered non-toxic. By toxic ingredients, people generally mean aggressive and synthetic chemicals, and they want to avoid these.
Artificial colors that are sensitive to skin, mineral oils that are a cheap by product of crude oil and clogs pores. Silicones that congest the skin, SLS that dries the skin, emulsifiers found in fragrances that can be absorbed through the skin and parabens, that are considered carcinogenic and can lead to reproductive problems, are all ingredients that can be toxic, and absence of these means a 'clean' product.
Transparency in labelling:
Trying to be transparent in listing ingredient on the labels and not hiding anything is what clean beauty is all about.  A significant example of this is how beauty brands simply write the term 'fragrance' on their products and hide ingredients under the umbrella of that one term, even though fragrance itself is not an ingredient.
Another example of this is misleading labeling on packaging. Brands falsely use terms like 'eco-friendly' and 'natural' just to sell their products even though not all ingredients are natural or organic. This is also known as 'greenwashing'. All in all, a clean beauty product does not falsely claim to something it isn't.
Why is the Clean Beauty Movement Catching on?
Health & Wellness
Consumers are now making considered choices. The global wellness industry has boomed and their has been a massive shift in the people's mindsets. They are now obsessed with wellness, healthy dietary habits, detoxification, and want to eat clean and apply clean. The awareness regarding irritations and health problems caused by synthetic and aggressive chemicals has increased and people want to a 'clean' solution to avoid health issues.
Pollution and Stress Causing Skin Sensitivity
Secondly, increasing exposure to pollution, stress and digital aggressors, have led to increased sensitivity in skin among females, which is why the trend has shifted to less aggressive, more organic and natural beauty products. "For consumers, skin sensitivity is the new [buzz topic], ahead of anti-ageing, and this is driving a shift towards caring for skin with natural, honest ingredients," says  Victoria Buchanan, senior futures analyst at The Future Laboratory while talking to Vogue.
The Ultimate Clean Beauty Product Must-Haves
If you're a clean beauty product fanatic, or merely a newbie, here is a product list that you can invest in for a clean skincare and beauty routine. Most of these items are available at Sephora.com. 
Ilia Multi-Stick 
Herbivore Coco Rose Coconut Oil Body Polish
Ghost Democracy Floodgate Hyaluronic Acid Serum 
Tatcha Luminous Dewy Skin Mist 
Tarte Amazonian Clay 12 Hour Blush
Phlur Ameline Eau de Parfum 
Supergoop Play Everyday Lotion SPF 50 with Sunflower Extract 
Farmacy Green Clean Makeup Removing Cleansing Balm
First Aid Beauty Ultra Repair Cream Intense Hydration
One Love Organics Easy Does It Foaming Cleanser 
Was this article informative and helpful in anyway? Share your thoughts in the comment section below.
Stay tuned for more interesting articles and updates!