On 5th of October, Teacher's Day is celebrated internationally and this time Qatar Airways came out with an extremely thoughtful initiative of giving our 21,000 free flight tickets to teachers all around the world, to thank them for their exceptional efforts in educating young generation all around the globe regardless of the challenges brought by the ongoing Coronavirus outbreak. 
The opportunity to avail complimentary tickets will open on October 8th and teachers can register themselves by submitting a form to receive a certain promotion code which will be offered on a first come first serve basis.
Any teaching professional is welcome to apply for this opportunity, secondary, primary, special education & early childhood education teaching professionals. They will receive a free flight ticket to Economy Class ticket to any Qatar Airways for more than 160 destinations all around the world. Not just that, the complimentary ticket also includes a 50 percent voucher to a flight in future which can be availed for your family, friends or yourself.
In order to ensure whether the application procedure is transparent and fairly done, each country will be receiving a daily allocation of tickets, lurched over the three-day campaign period. At 04:00am Doha time the daily allocation will be released as long as the campaign goes on.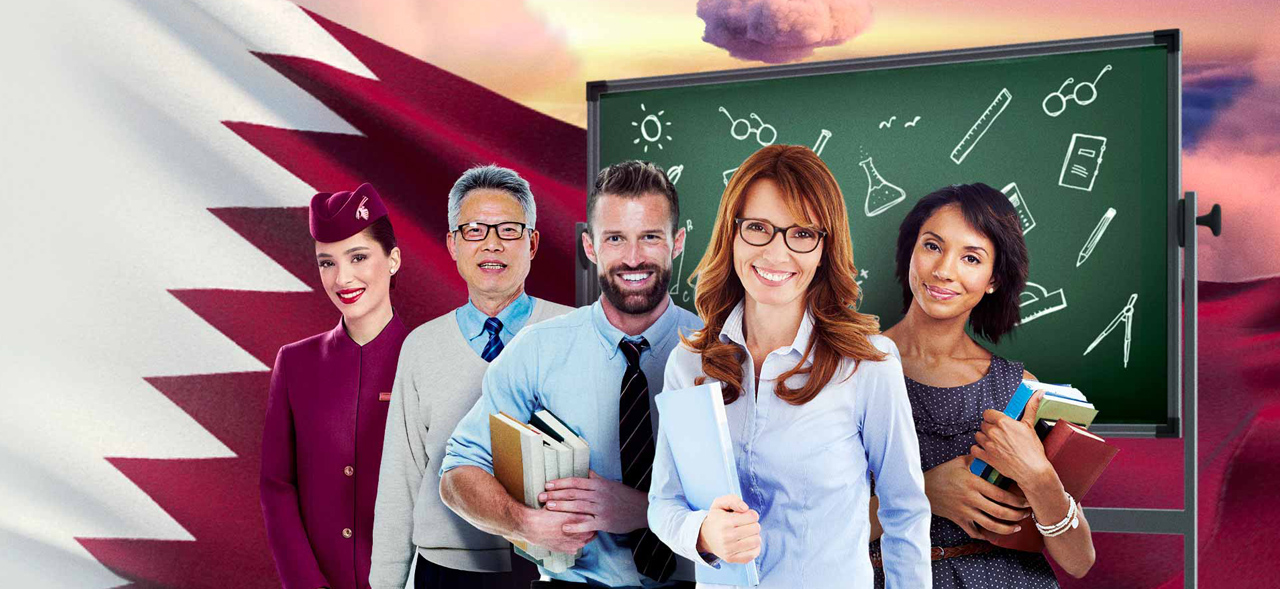 Akbar Al Baker, chief executive of Qatar Airways Group stated: " We are incredibly grateful for the commitment and hard work of teaching professionals around the world who continue to educate our young people in these times of uncertainty. We know that it has not been an easy task, yet teachers have been incredibly resourceful, turning to online learning and other methods. As the largest airline flying consistently throughout the pandemic, we have also supported students in recent weeks by flying to wherever they need to be to start their studies on charter as well as scheduled flights. As an airline, we firmly believe in the importance of education and are committed to lending our support to educational causes."
Moreover, for onboard safety measures for cabin crew and passengers, Qatar Airways will be including PPE (Personal Protective Equipment) a complimentary kit for protection and a disposable face shield for passengers.  The touchpoints of passengers will be sanitized every 10-15 minutes and gates of boarding and bus will be disinfected right after each flight. Furthermore, hand sanitizers will be provided at security screening points and immigration.
Acknowledging the importance and recognizing the role of teachers, Qatar Airlines has been a supporter of Education Above All's Educate A Child program since the year 2013, it was launched by Sheikh Moza Nasser in 2012 to reduce the number of children all around the globe whose rights to education have been ignored.
What are your thoughts on this initiative taken by Qatar Airways? Share with us in the comments below.
Stay tuned for more articles and updates.