Nimra Ali is just 17 years old but has become very popular all over social media for her cheerful and innocent personality.
She has gained love and appreciation from thousands of people all around the country.
Nimra Ali has been invited and interviewed by several popular television shows. Now even the people who don't know her are beginning to as she is all over the internet.
The 17 year old was recognized by social media users when she spoke to a local media person in a very excited way during a random interview at a park where she was there with her sister. She said she's always dreamt of being interviewed and this was the happiest time of her life.
At the time this pretty young girl didn't see hundreds of opportunities that were yet to come her way.
Nimra just did her first ever bridal shoot with makeover by Sonya Rashid at "Beautylicious The Salon'. The outfit she wore is designed by KBS Bridals, her jewelry's from Zenia's Jewelry, the decoration and arrangement for the shoot was done by Zaroon events and the photography is by Aisha Ijaz.
Nimra looks absolutely stunning! It's a little hard for us to recognize that adorable face transformed into a gorgeous royal bride in a pastel peach outfit and glamorous makeover!
We're in love with her beautiful photos from the shoot.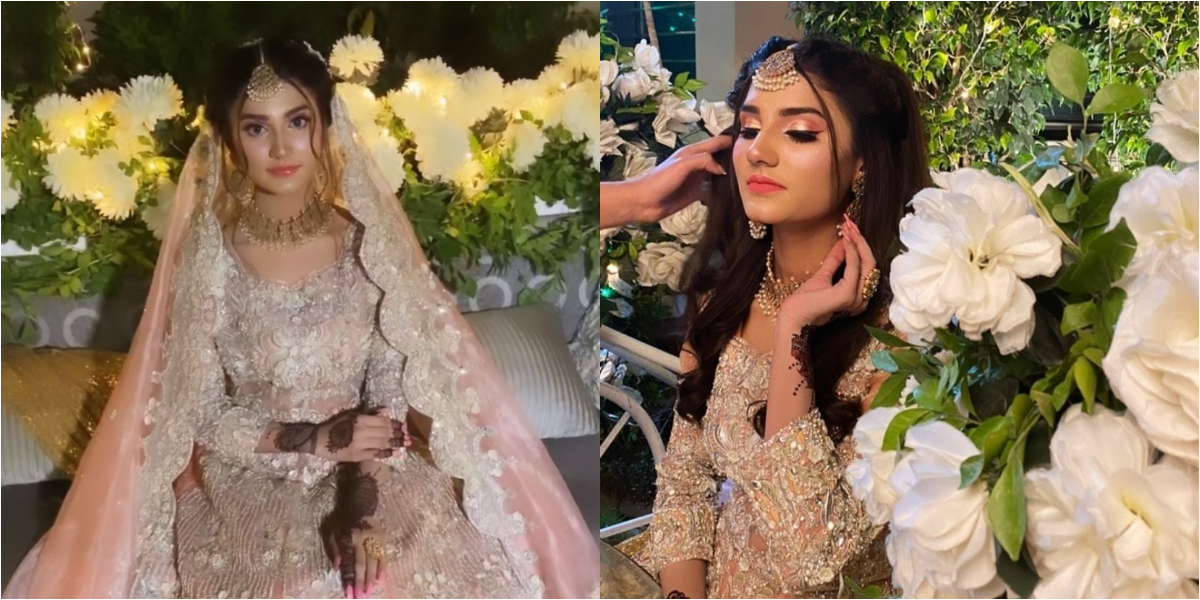 Nimra has been blessed with fame, glamour and beauty! She is soon becoming the new face for local brands. 
What are your thoughts on this article? Let us know in the comments.
Stay tuned for more articles and updates.