Every nation has heroes who shine bright and differently than the rest and serve as a beacon for coming generations. One such heroic athlete who made a name for herself and deserves the world to know her story is Insha Asfar- an 18 year old, Paralympic female skier hailing from Azad Kashmir, Pakistan, who lost her leg in the horrific 2005 earthquake.
Insha's Early Background
Insha was merely 6 years old when she lost her leg in the 7.6 magnitude earthquake that hit Azad Kashmir, Balakot in 2005. Afsar's school collapsed as a result of the earthquake that took thousands of lives and displaced over three million people.
The world first got to know of Afsar after TIME photographer Yuri Kozyrev captured a photo of Afsar dressed in a redcoat while standing on crutches in the middle of gray rubble.
Shriners International, which is a non-profit based in the U.S. and provides medical services to children without insurance, offered to deliver Afsar with free medical aid and fit her for a special prosthesis; this happened after a three-page photo essay on Insha appeared in TIME magazine.
While being taken care of in America, Afsar was placed in the home of Ted and RebeccaBent who are still her legal guardians there.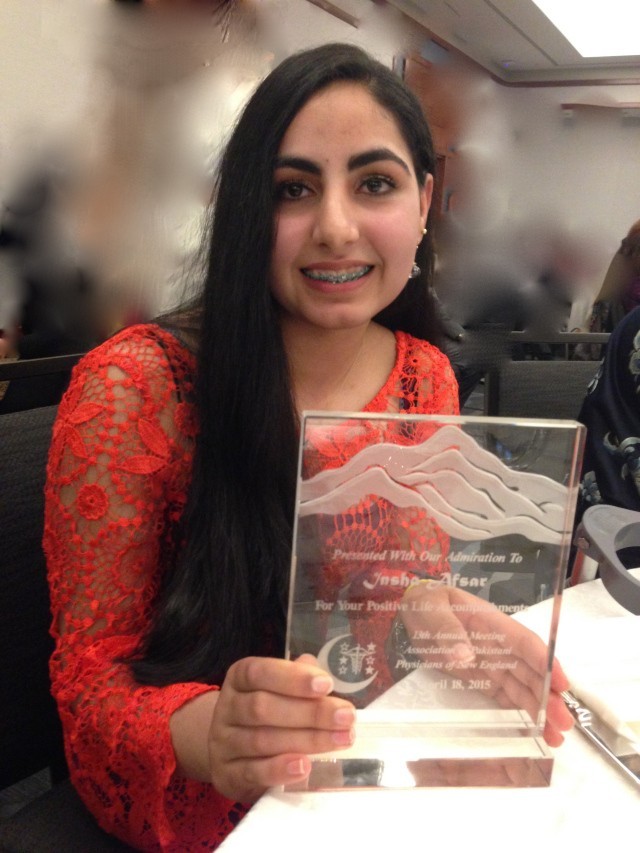 Insha first discovered her passion for skiing in middle school after being introduced to the sport via family and friends in the state- it soon became clear how she has a special talent for the competitive skiing.
Afsar attended The Hartford SkiSpectacular in 2013 as part of the Disabled Sports USA's Diana Golden Scholarship program- she trained here with Paralympic coaches and adaptive athletes to polish her talent and skills.
At the age of 18, Afsar is now a licensed skier for Pakistan and is the only female skier to represent her country in the Paralympics 2019 in South Korea.
An inspirational for Female athletes
"No matter who you are, where you are, you can achieve anything in your life if you are passionate and determined," Insha said once.
She can now ski at a 60 miles per hour on a single leg! This is the speed that sometimes even people on two legs struggle to ski on. She even participated in U.S Paralympic Alpine National Championships in 2015 with more than 40 athletes.
For Insha's familym it was not easy to accept their daughter becoming a sportswoman. This what Insha had to say while speaking to a publication once;
"I come from a place where it's not common for a woman to be an athlete. Coming to the US and then pursuing a sport that I love, that might inspire people to come forward and do what they want to do, despite what's holding them back" Insha said.
She is not only an inspiration for disabled girls, but a role model for all females who are struggling to make a name for themselves, despite possessing the skill and talent. She wants her passion for skiing to encourage others and awaits the day when there are many females representing Pakistan in various sports.
"I am a person that likes going fast, doing everything fast, I just like speed" Insha added.
This video was shot and posted by ABC news. 
Have something to add to this story? Share thoughts below.
Stay tuned for more articles and updates!