Pre-marriage counselling plays a crucial role in preparing couples for the journey of marriage by addressing concerns, establishing boundaries, and enhancing communication between partners.
The benefits of pre-marriage counselling include effective communication, conflict resolution, and understanding each other's expectations, which contribute to a happier and healthier relationship.
By participating in pre-marriage counselling, couples can develop the necessary skills to navigate challenges, build trust, and establish a solid foundation for a successful and fulfilling marriage.
---
---
Marriage signifies an important milestone in one's life, an uncharted territory that you've not explored before. A marriage has distinct physical and emotional needs, that both men and women have and the couple may also share some contrasting perspectives towards life – thus the expression, 'Opposites attract'. In order to manage these polar opposite perspectives, marriage counselling is highly recommended before signing the deed. Starting a life together as husband and wife is as exciting as it sounds but it also brings in a load of responsibilities, changing your world around by a 180 degree. Sometimes the pressure may be well-handled while at times, the couple may be bombarded with things they did not know about each other before hand. Hence, marriage counselling could come handy in such situations!
Pre-Marriage counselling is a practice that is designed to mentally prepare couples for the journey of marriage. Not only does it help to overcome conflicts and challenges that would arise, but also gives the bride and groom-to-be an opportunity to truly get to know their better half, strengthens their relationship and promotes a happy and healthy bond.
Here are some advantages of Marriage Counselling that are sure to convince you on taking those much needed sessions before your wedding vows:
Effective Communication
Communication is the Key to a happy marriage as said by everyone who has already been through the journey. Without communicating with your partner you can't really expect them to understand what you're feeling without letting them know. While this is unheard of in Pakistan, looking at the latest divorce rates, we believe this is the need of the hour. Facebook group, Dil Ka Rishta is a platform that talks about the importance of pre marriage counselling. Expert and Marriage Counsellor Daheem Din emphasises on the importance of communication in her podcast she believes talking to your spouse about anything and everything under the sun is the key – not just about the rosy parts of life but the tougher the better. Discuss money, medical decisions, budget constraints, religious preferences and other heavy hitting topics and not only what their hobbies and favourite movies are. Learn how to deal with the arising conflicts in a healthy manner at your pre-marriage counselling sessions for a happy life ahead.
Conflict Resolution
Any marriage that is built on a strong foundation is going to stand a greater chance when hit with curveballs along the way. A successful marriage entails learning how to confront problems and maintain transparency between partners preventing conflicts in the future.
Pre-marriage counselling gives the couple the chance to tackle potential risky issyes that could escalate and result in divorce. As the expert on Dil Kay Rishtay says, conflicts are natural and counselling ensures that couples are able to enhance their communication skills and resolve the conflicts in a constructive manner that doesn't hurt any partner's feelings.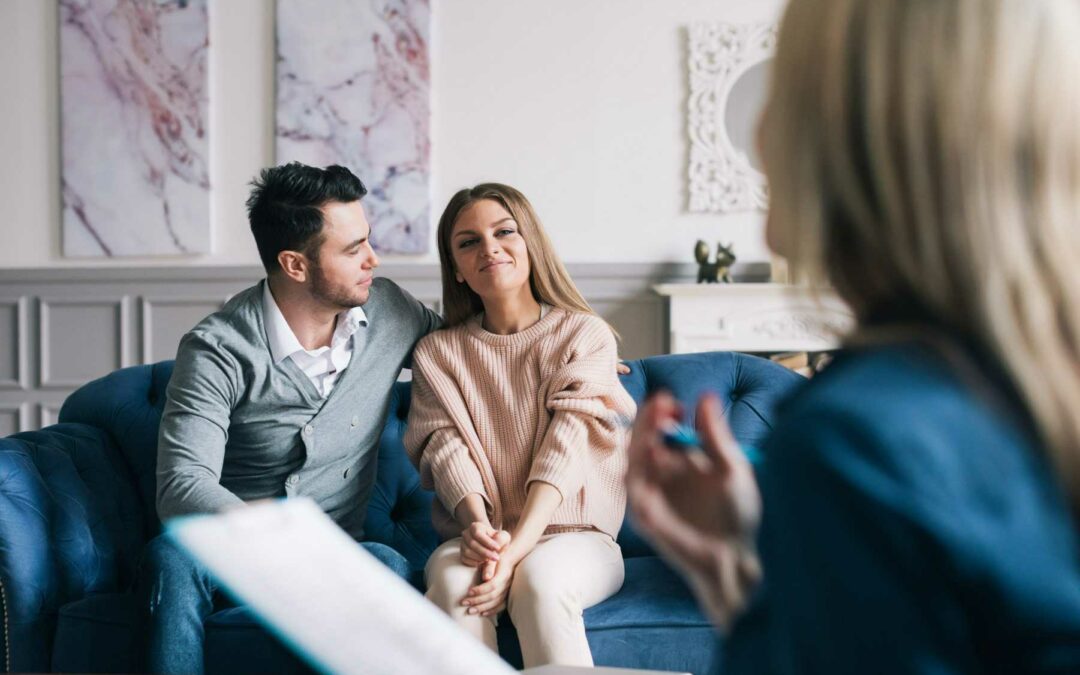 Understand Your Partner and Their Expectations
Achieving a deep understanding of each other's expectations is the key to any long-lasting relationship. It lays the groundwork for effective communication, trust, and a harmonious partnership. When both partners have a clear understanding of each other's hopes, desires, dreams and boundaries, it results in a deeper connection. By actively listening and engaging in honest discussions, couples can grow their bond and ensure it gets stronger.
Follow WOW360 for all your latest news and updates.