About 3 years ago, 'Meray Pass Tum Ho' star Ayeza Khan made a statement during an interview stating that it wasn't easy working with 'Legend of Maula Jatt' superstar Hamza Ali Abbasi for this blockbuster drama 'Pyarey Afzal'.
In the interview, Ayeza Khan reportedly stated:
'Yes, I have worked with Hamza but it's really difficult to work with him because he laughs a lot, especially whenever there is a serious scene with him which requires certain emotions, he keeps on laughing.'
She added, "I once asked him kya kar rahay ho? Tum nahi dogay mujhe acting cues, tum bilkul na dena mujhe, Nadeem Bhai (director) dengien cues. So Nadeem Baig used to give me my acting cues and hence I started referring to him as Pyarey Nadeem and that's how I did the entire serial.
Hamza has now responded to the allegations of making his co-star laugh during very serious scenes. He shared:
"I stay my true self on the sets. Even when we have to shoot serious or angry scenes, I am not the sort of an actor who would want to get into that exact mindset." I cannot just continuously sit in a serious manner because I like to have fun and make other people have fun as well."
He added, "In fact, if the scene is too intense, I act differently to experience a contrast while filming those sequences. It works for me."
Moreover, Hamza added that while he has had a blast working with Ayeza and Hania Aamir, his best experience has in fact been with Ayesha Khan thus far.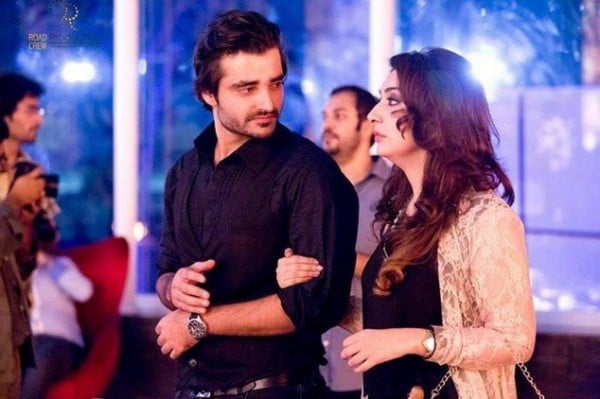 What are your thoughts on their friendship? Who do you want to see Hamza Ali Abbasi work with next?
Share your thoughts with us in the comments below.
Stay tuned to WOW360.
Have Shoaib Malik & Sania Mirza Separated? Netizens Think So!