Last week, the iconic singer Hadiqa Kiani recently released her rendition of the famous Turkish track "Sen Ağlama" and now the video is doing the rounds on social media.
Originally sung by Sezen Aksu, the songstress dedicated her cover song to the popular Turkish TV serial Diriliş: Ertuğrul. She also posted a video featuring a compilation of moments from the drama and now fans can't stop watching it.
She took to her social media accounts to share the video and captioned it:
Sen Ağlama – A Tribute to Ertuğrul, Sezen Aksu and Turkey by Hadiqa Kiani
 

The love between Turkey and Pakistan is unlike the love of any other country. My maternal ancestors are from İzmir, Turkey and I have had an affinity for the country since my childhood.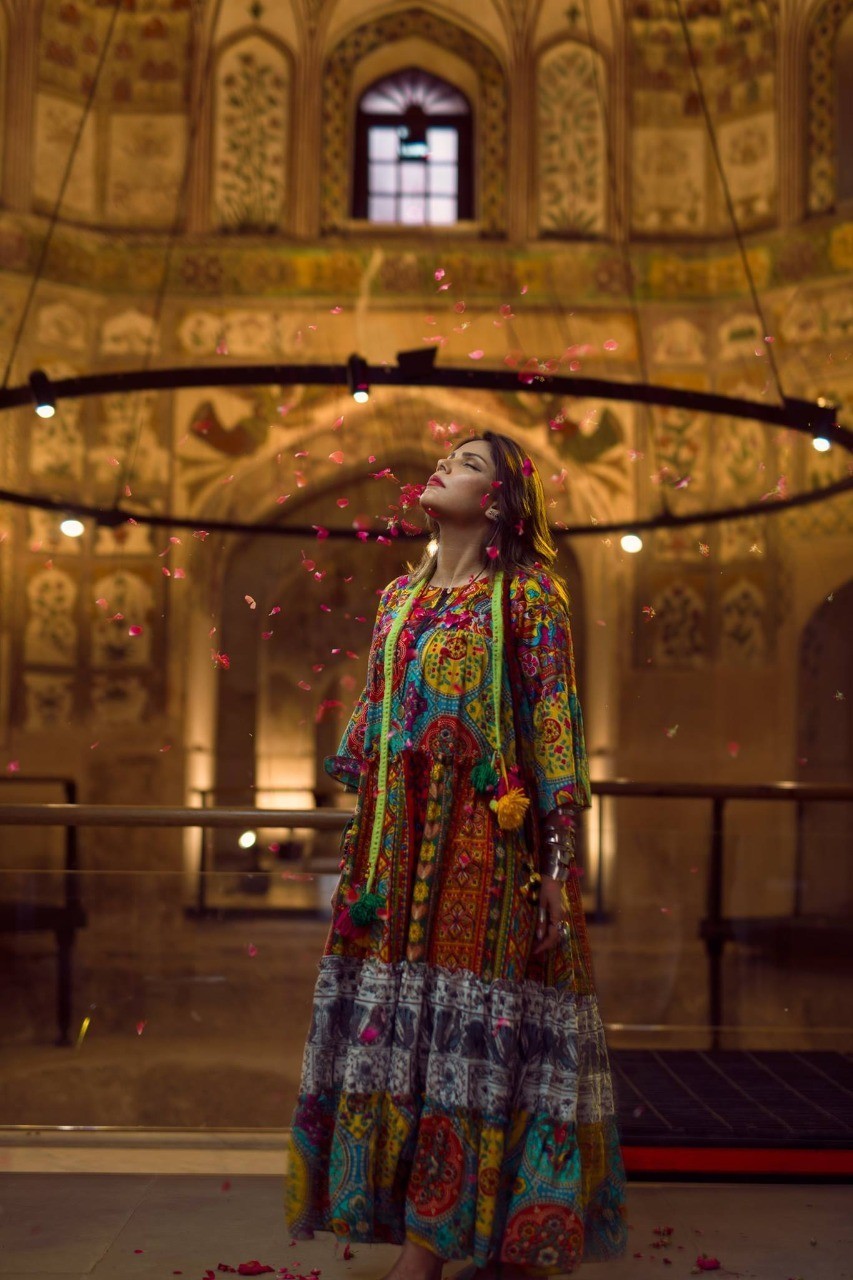 She further added:
"As a child, I represented Pakistan in the International Children's Festival in Turkey and in 2005 I returned to the great country to once again represent Pakistan at the iconic Atatürk Cultural Center and Opera House. The highlight of that trip was to sing the hauntingly beautiful "Sen Ağlama" (a Turkish song by living legend Sezen Aksu) to a standing ovation, the love I felt from the country of Turkey was unmatched. I remember telling the audience that as Turkey stood beside Pakistan in good and bad times, I wanted to convey the love of Pakistani people for the Turks."
She concluded by saying:
Now in 2020, a new milestone in the relationship between Pakistan and Turkey was cemented by the mammoth success of Ertuğrul in Pakistan and we thought of no better time to pay a public tribute to the people of Turkey by officially releasing my original performance of "Sen Ağlama." The friendship between the two countries will continue to shine through culture, art and love.
We hope you enjoy this mesmerising and touching tribute. Hadiqas beautiful voice has captured the emotions and characters beautifully !
nbsp;
Her song is not only being played by almost every TV channel in Pakistan, but on Turkish television as well.
She has also been receiving much love from her fans in Turkey and they just cannot stop praising her.
To thank her fans and followers, she said:
Just in case you missed the news from a few days ago, my Ertugrul tribute has officially been picked up PTV and is now airing on all of the network's channels ❤️ Thank you once again for all of the support here 🇵🇰🇹🇷❤️
While recalling her memories to her trip as a student to turkey, she said:
I will always cherish that trip and I have continued to visit Turkey ever since, for concerts and tourist purposes. There is so much culture and history in all parts of the country that one just has to try to experience.
What are your thoughts about the story? Let us know in the comments section below.
For more updates and details, stay tuned with us!