The Forbes 30 Under 30 Class of 2023 highlights young entrepreneurs who have thrived creatively in challenging circumstances.
Despite economic uncertainty and declining VC funding, innovative young entrepreneurs in the Asia-Pacific region continue to persevere.
Five Pakistanis have made it to the Forbes 30 Under 30 list, including Ayesha Mubarak Ali in the Arts, Shershah Hassan and Waleed Amjad Islam in Finance & Venture Capital, Azam Mahmood in Media, Marketing & Advertising, and Anas Niaz in Social Impact.
---
---
The Forbes 30 Under 30 Class of 2023 honorees of this year exemplify how creativity has become an invaluable asset for not just surviving but thriving in difficult circumstances.
Despite facing economic uncertainty and a decline in VC funding, young entrepreneurs in the Asia-Pacific region have encountered new challenges.  However, their innovative spirit remains unyielding.
Moreover, we have even more exciting news, this time around, not 1 nor 2 but 5 Pakistanis were featured in the list!  Without further ado here are the brilliant Pakistanis who are changing the course of the country's future.
Pakistanis Who Made It to Forbes 30 Under 30 Class of 2023
The Arts – Ayesha Mubarak Ali
Ayesha Mubarak Ali is a globally acclaimed multimedia visual tech artist who combines traditional techniques with digital technology to explore various themes, including identity politics, light pollution, space applications, and the future of humanity.
She holds the distinction of being the first Pakistani artist to collaborate with NASA scientists. In July 2022, her artwork was sent to the International Space Station through SpaceX for Maleth II, marking a significant achievement. Ali's fusion-art practice has garnered recognition in prominent publications such as NFT NYC, Forbes Middle East, E27, Hello, and GRAZIA.
Additionally, she joined the Metaverse Fashion Council Advisory Board in June 2022, and her work has been exhibited internationally, including at the Karachi Biennale and Islington Mill Gallery.
Finance & Venture Capital – Shershah Hassan, Waleed Amjad Islam
Hassan and Islam, the co-founders of KalPay, a Sharia-compliant buy-now-pay-later startup in Pakistan, are targeting the vast Muslim population in the country.
Since its launch in June 2021, KalPay has been forging partnerships with other tech companies in Pakistan, including Foodpanda and Muawin, another buy-now-pay-later player.
These collaborations aim to expand KalPay's reach and provide financial accessibility in a country where credit card usage is less than 1% and nearly 90% of transactions are conducted in cash. KalPay has received support from Sabr Capital, a Singapore-based investment firm that specializes in Sharia-compliant ventures.
Media, Marketing & Advertising – Azam Mahmood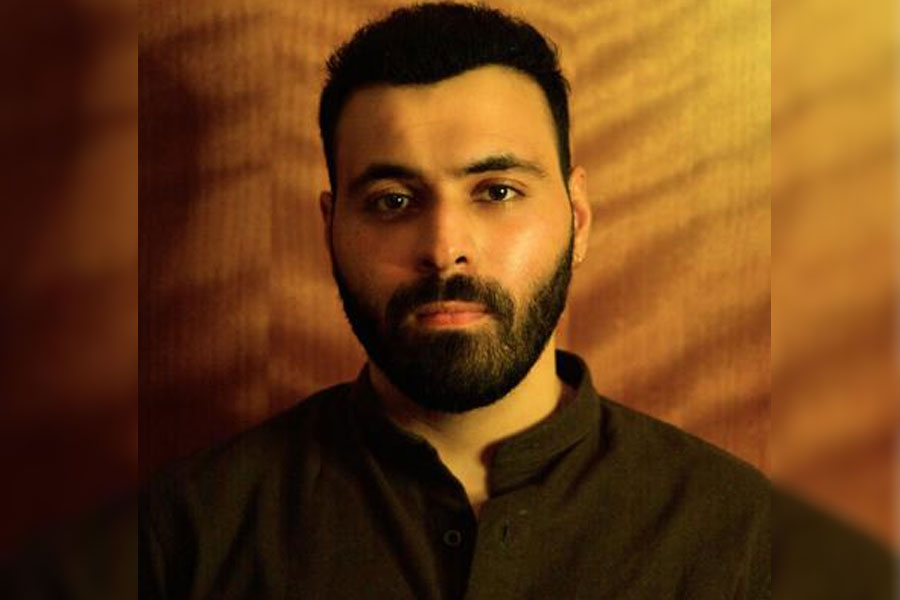 Azam Mahmood has utilized his storytelling prowess to bring narratives of queer people of colour to the forefront on major networks, a representation he lacked while growing up in Karachi.
Serving as a story editor for the revived series "Queer as Folk" and collaborating with the Golden Globe-winning actor Ramy Youssef on his show "Ramy," Mahmood has successfully weaved honest narratives.
Drawing from his personal experiences as a South Asian gay man breaking barriers in the entertainment industry, Mahmood tackles subjects like male vulnerability with sensitivity and humour, allowing him to authentically depict the diverse experiences of his community.
Social Impact – Anas Niaz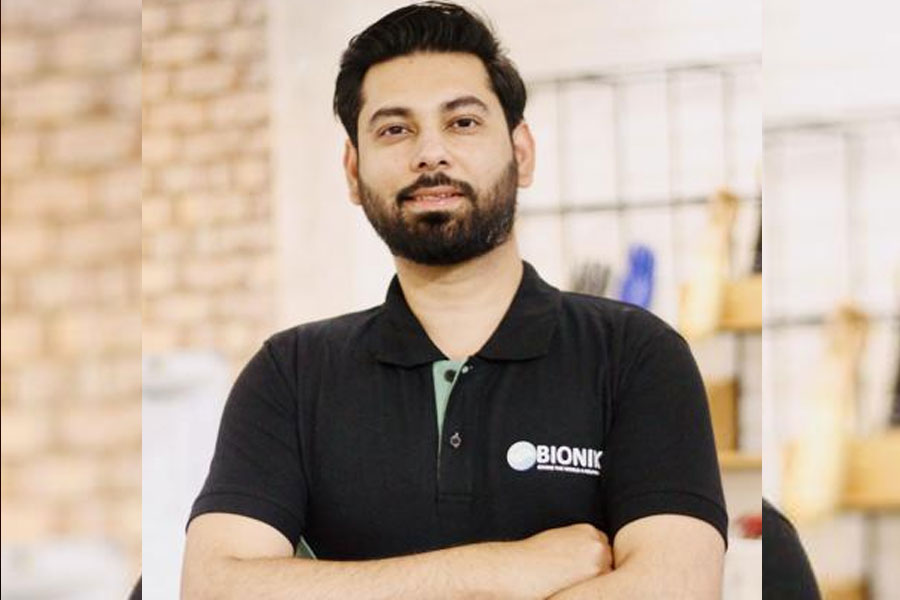 Bioniks is a social enterprise dedicated to developing affordable bionic arms. These prosthetics are created through 3D printing, tailored to each individual, and equipped with sensors and software that enable users to grasp objects using robotic fingers.
The devices can be easily updated and monitored through a cloud-based system. Bioniks was established in 2016 and has the capability to produce arms for patients as young as 3 years old. While the latest bionic arms typically cost £20,000 or more, Bioniks offers them at a fraction of the price, making them significantly more affordable.
Additionally, the company facilitates connections between those unable to afford the prosthetics and potential donors. Niaz holds a bachelor's degree in mechatronics, robotics, and automation.
Methodology & Judging Process 
To source candidates for the list, Forbes Asia reporters and editors comb through thousands of online submissions, as well as tap industry sources and list alumni for recommendations. Candidates are evaluated by the Forbes Asia team and a panel of independent, expert judges on a variety of factors, including (but not limited to) funding and/or revenue, social impact, scale, inventiveness and potential.
Stay tuned to WOW360.