With the sudden and unexpected onset of corona virus, many businesses and daily life activities were negatively affected and brought to a halt when lockdowns were imposed to prevent the spread of this disease. One of the industries that took a major hit from this pandemic is the cinema and theatre industry. Many movie enthusiasts were eagerly awaiting their favourite movie sequels, or live-action animations of their beloved childhood flicks on the silver screen. But alas! It was a necessary precaution that had to be taken.
But there is good news for all those people who are bored of Netflix-ing at home or streaming their favourite content on their laptops and are looking for a 'safe' night out with their friends or love ones;
Drive-in cinema culture is returning to Karachi!
Isn't this exciting? The old Village Restaurant near Avari Towers, Karachi, is all set to bring the drive-in culture of the 1980's back to the metropolis. The vintage cinema experience is operational at The Village restaurant from Mondays to Friday, 5pm to 10pm.
Below is a shot of the drive-in cinema in the 80s, from Karachi Archives collection: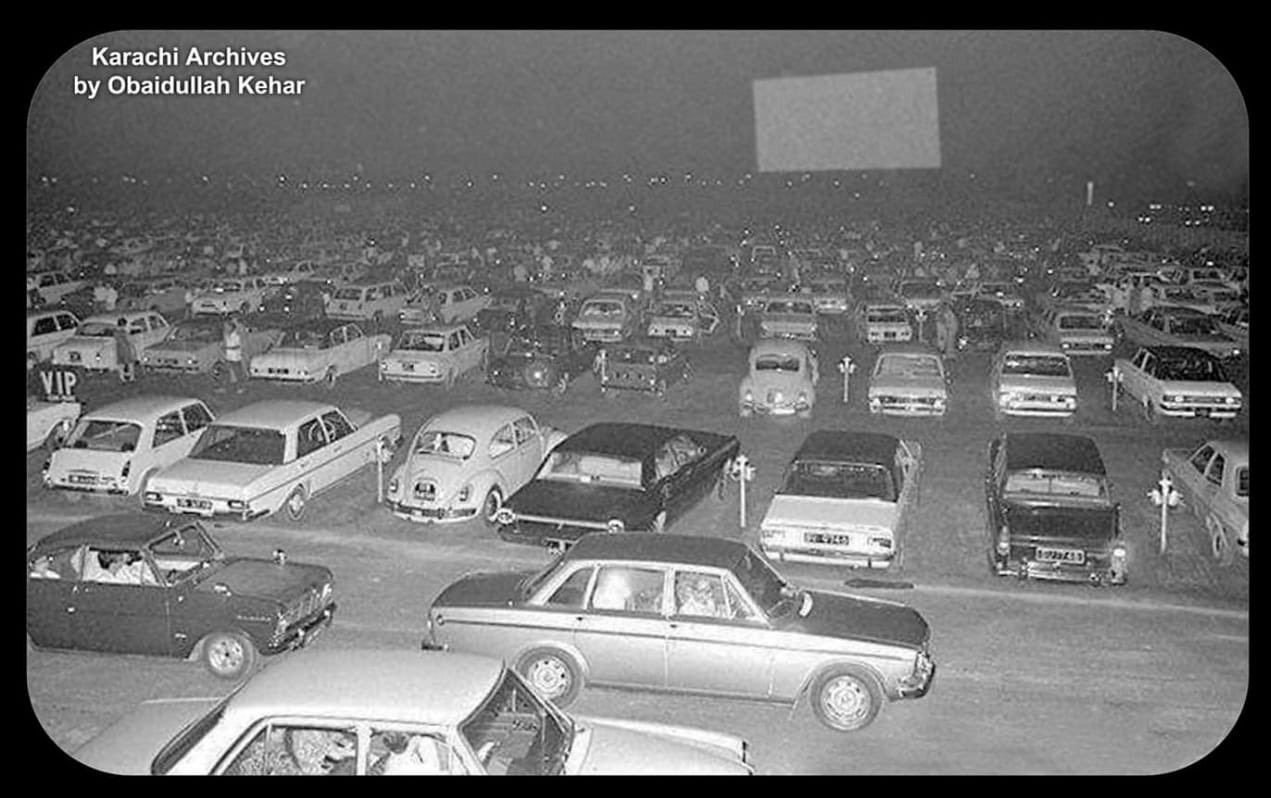 A drive-in is a restaurant or movie theater facility  where a person can drive and wait inside their automobile for service. At a drive-in restaurant, for instance, customers are usually served by the restaurant staff, who come to take their order and return with their food, encouraging diners to stay parked while they eat.
Similarly, drive-in theaters have a big screen placed in the car parking area for film-goers so that they can enjoy their food while enjoying a movie simultaneously. This trend was more common in the 80s when the concept of 'dining out' wasn't prevalent.
Back in the 1900s, Karachi was the center of drive-in cinemas. Such cinemas were found everywhere in the city- from Kismet in Saddar to Shirin in Korangi. Well this culture has now returned and seems like the best and most viable option for film-goers. You can now enjoy a movie out in the fresh air, in the comfort of your own car, while maintaining social distance.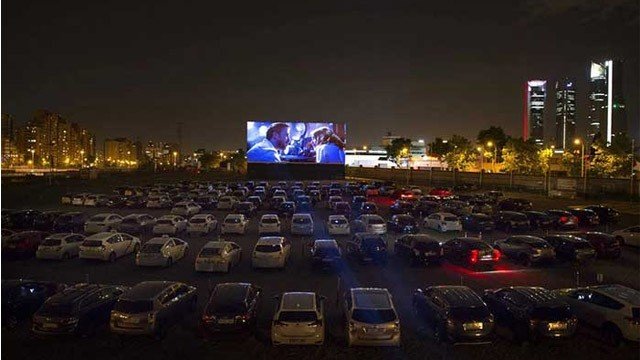 At the Village restaurant, you can order barbeque and have dinner while enjoying a fun movie on the big screen! However, the movies currently being played are Charlie Chaplin, Three Stooges and Laurel & Hardy.  Maybe if the trend catches on and more people show up, they will start showing new and popular ones too?
And there is no need to worry about 'hygiene and safety' as the restaurant is following all SOPs while preparing the food, reports Mashable Pakistan.
This is a wonderful alternative for people who want to enjoy a fun-filled activity with their family out in the open, amid a pandemic.
People have already started visiting the Village and are posting snaps and stories on social media. They have appreciated this trend and are urging mainstream cinemas to adapt culture. Some even want the cinemas to re-open in compliance with the SOPs such as social distancing and using disinfectant sprays. You think that's a good idea?
Do you think other cinemas in the country should also resort to drive-in options for the public? Let us know in the comment section below.
Stay tuned for more news and updates.