British-Pakistani boxer Haseebah Abdullah, based in England, is working tirelessly on a goal to bring uniformity across the sporting industry.
Last month, Haseebah was recognized as a "Hometown Hero" by Birmingham 2022 Commonwealth Games. The international multi-sport event acknowledged her for a "huge role in making the sport more inclusive" as England's first hijab-wearing boxing coach.
Haseebah is a native Gujrati from Pakistan's Punjab. She has been a professional coach for around five years based at the Windmill Boxing Gym in Smethwick, West Midlands. She has basically boxed all her life. However, it was at an amateur boxing club. Due to the dress code that didn't allow hijab, she was not able to play competitively.
Her acknowledgement by the Birmingham 2022 Commonwealth Games last month has advanced her expectations to manage to turnover rigorous dressing requirements across the sporting industry so more Muslim women can participate.
She told Arab News, "I hope I am a symbol of change and equality across sports. I hope that I am a good representation for young British-Pakistani women and women in general. Growing as a coach is what I wish to do, to provide the best guidance and support for the athletes I work with. I hope I can be a driving force in changing the attitudes and impressions people have of [boxing]."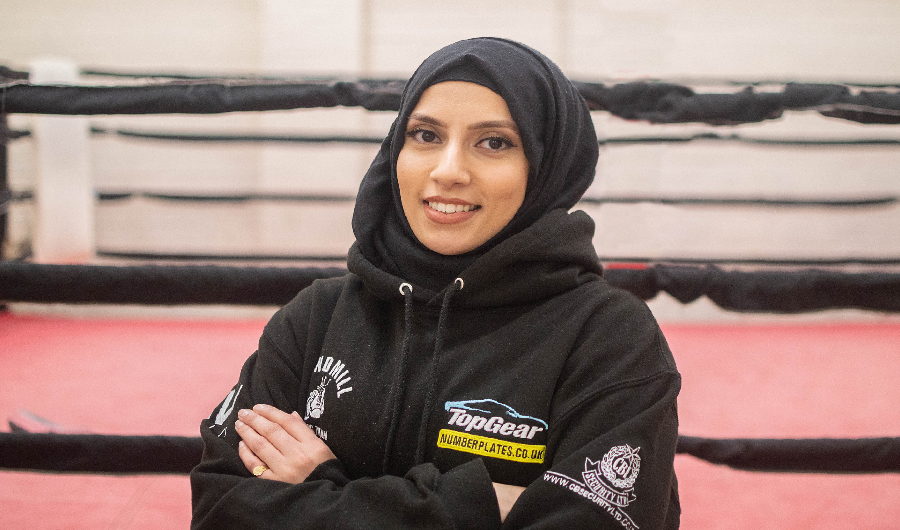 Many women in Haseebah 's hometown are planning to follow her in her shoes. "No one should be judged or scored on their outer appearance, but solely on their athletic performance." She added, "The same applies to gender".
Boxing, a Sport Solely for Men?
"People still have this idea that it [boxing] is a sport solely for men and see it as an aggressive sport and fear injury. On the contrary, the sport is for all, and only boxers who are well trained and fit for competition should take part in the bouts, regardless of gender."
Malaika Zahid: The Aspiring Young Girl From Balochistan Who Pursued Her Dream of Becoming a Boxer. Read the full story here:
Malaika Zahid, a 15-year-old from Balochistan, pursued her dream of becoming a boxer. She has been training for the past five years now. Malaika initially joined the boy's training club. There were no facilities available for women in Balochistan. he was greatly impressed by boxer Amir Khan, which inspired her to become one of Pakistan's top players. 
Malaika Zahid: The Aspiring Young Girl From Balochistan Who Pursued Her Dream of Becoming a Boxer
Have something to add? Let us know in the comment section below.
For more news and updates, stay tuned to Wow 360.