Apple's next smartphone, iPhone 12 maybe launched without the adapter charger and earbuds in the box! Ming-Chi Kuo, the TF securities analyst and an accurate predictor of Apple's products speculates that the decision to earbuds in the box is so Apple can promote its wireless Airpods headphones.
Meanwhile, the decision to drop the adapter charger might be a cost saving move, Apple Insider reports. Rumours are that Apple wants to sell the iPhone 12 at iPhone 11 prices and are therefore saving on the accessories.
Apple, that has always been a bit stingy when it comes to accessories, might be taking these measures to reduce the waste and consequently protect the environment. It is not clear yet whether a default lightning cable will be included or not.
Another reason for this movie might be the costs of iPhone 12 being higher due to 5G support, as Macrumours reports. However, the consumer-facing price will be like iPhone 11.
Moreover, Apple will be replacing the 5W and 18W chargers with a 20W charger as an optional accessory, Kuo further elaborated. The 5W and 18W chargers will be eventually phased out.
Ever since the WWDC 2020, Apple's likely decision to reduce the number of accessories in the box for environmental purposes has not been received well by the consumers.
This is what people had to say:
If no one stops them now then in future they will introduce us with IPhone 13 without IPhone 13 in the box #iPhone12 pic.twitter.com/hrkbg1hiYG

— Fahad (@fabythoughts) June 29, 2020
During #iPhone12 launch event Apple announcing how they care for nature and are worried about E waste and that's why they are not including the charger in iPhone's box this time.

Apple fans be like: pic.twitter.com/eqbe0IAfrX

— Aniket Pande (@BlazeTechnica) July 2, 2020
Latest reports suggest that #iPhone12 will not come with the charging adapter in the box. Apparently, this is because Apple wants to sell the iPhone 12 at iPhone 11 prices.

What do you think about this move from Apple?🤔 It does seem weird to not include the adapter in the box.

— Beebom (@beebomco) June 29, 2020
Mashable Pakistan recently shared an article where the writer suggests Apple to drop the adapter and EarPods and give a case inside the box!
He supported the argument by stating that an Apple case costs an additional $39 whereas the 18W charger and wireless EarPods are somewhat $29 each, so if they decide to let go of the charger and EarPods (Assuming iPhone users already have previous ones lying around) they can replace it with something of similar value, and what's better adding an iPhone case in the box?
 "So here's my suggestion for Apple: If you're dropping the charger and the earbuds from the iPhone 12 box, include something else, something most people will find a use for — a case."
Seems like a fair trade off for Apple, but. Would Apple ever agree to this? Seems unlikely.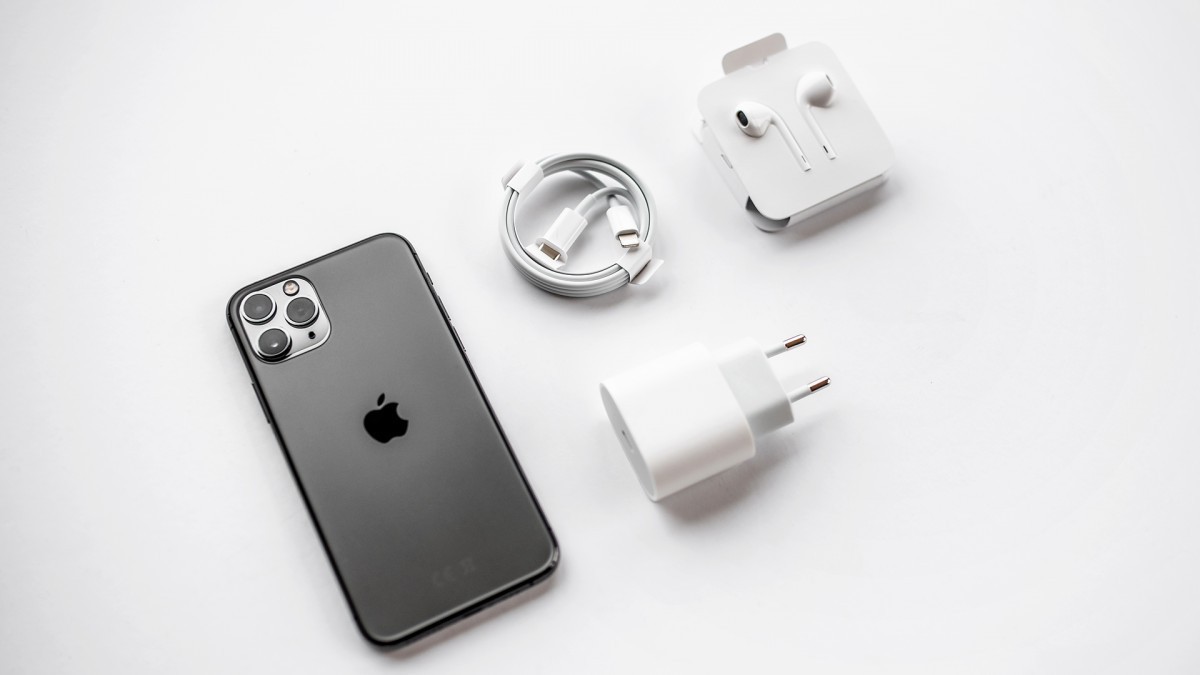 Benjamin Mayo, a known Apple blogger and iOS Developer highlighted that the 18W charger presently makes up for a major chunk of the iPhone 11's price.
"If Apple sold its accessories at cost, or close to — which is what $10 total for both — then I guess I could accept the environmental angle. Otherwise, it just feels like a guise of profiteering," he said in his tweet.
"People that don't have them can just buy them, no big deal" …. That's an extra $63 and change at the Apple Store. 10% of an iPhone 11's price right there. pic.twitter.com/xIv5Y0CrLC

— Benjamin Mayo (@bzamayo) June 28, 2020
Kuo also predicted that the iPhone12 may not have any ports and that it might be squarer in shape, following the iPhone4's style. However, many analysts contradicted his views and said the new smartphone might be slimmer and thinner in shape than iPhone11.
What are your thoughts on this decision of Apple's? Share your thoughts in the comments below.
Stay tuned for more news and updates.