The things you carry in your bag say a lot about where you stand in your life and the things you prioritize.
Being a girl it isn't easy selecting just a few things to carry around since you never know what comes in handy all of a sudden.
We mostly keep our wallets, cellphones and cards with us whenever we head out – however to prepare yourselves for surprises life tends to throw your way without having to overload our bags, there are still a few things that are quite essential and should always be present in your purse.
As soon as you find those few essentials – your adulthood will become super easy. You can categorize those few things into 3 parts – makeup, multiple use, emergency use.
Today we're going to let you know all about the 5 most essentials things you can carry in your bag.
1. A Mini Makeup Pouch
If you're a makeup lover and always feel the need to touch up or you're running errands and didn't have much time on your hands to complete your makeup before heading out – then carrying a mini vanity pouch is the best option for those last minute touch ups in your car. Don't forget to throw in some hair scrunchies in that mini pouch too.
2.  Packs Of Tissues & Wet Wipes
Whether you're makeup is melting off due to heat or you spilled food. Or your kid decides to eat ketchup with their hands  – carrying a pack of tissue can be a life saver. Especially if you're prone to allergies or catch a cold easily.
3.  A Power Bank
One of the most essential things you should carry in your bag – make sure to fully charge your power bank before you head out because you don't want your phone's battery dead while you're out on your own and you need to contact your family in case of an emergency.
4.  A Spare Sanitary Pad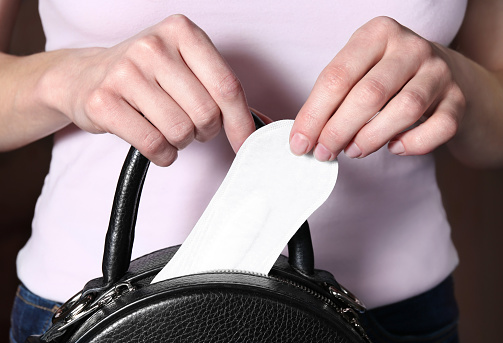 Always make sure to put an extra pad in your purse before leaving, whether you're at work or taking a class in your university – if you're going to get your periods soon so you never know which day they plan to say hi-  sometimes they may show up  4 days before their actual date and nobody wants to risk that. Plus it's always good to offer somebody if they ask for it.
The most important thing one should always carry in their bag. No matter where you're going – you always need to keep yourselves hydrated and keep your water intake sufficient. If you're at work – you can always refill it with more water.
Did you find this article helpful? Let us know in the comments below.
Stay tuned for more articles and updates.