Cupping, also called Hijama, is a type of alternative therapy. The procedure involves someone placing cups on your skin to create suction. The suction then causes the tissue underneath the cup to be drawn up and swell while it pulls the blood from deep down the body's surface. This process then causes an increase in blood flow to the affected area.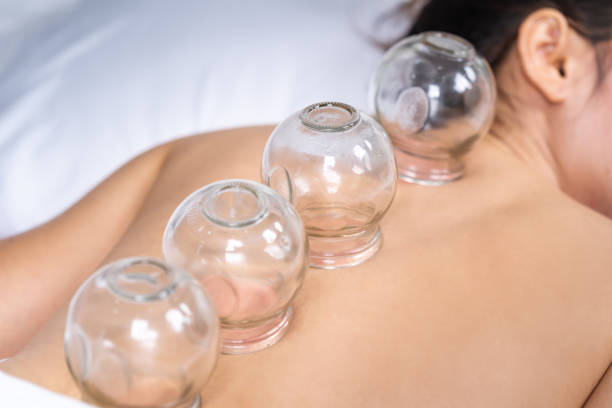 Following are 5 benefits of cupping therapy:
1 – Get Rid of Chronic Fatigue Syndrome
Chronic fatigue syndrome is common given our fast-paced lifestyle. There is little to no time for rest, which can lead to chronic fatigue syndrome. Hijama or cupping is an effective treatment for this condition.
2 – Keeps the Skin Healthy
Cupping is very helpful in improving blood flow. This increases the supply of oxygen and essential nutrients required for healthy skin. People facing skin issues such as acne, eczema, cellulite also find cupping helpful.
3 – Eliminates Uric Acid
Cupping also eliminates uric acid, a natural waste product that increases in the body after digestion of certain foods. The uric acid buildup is not good for health, and it can lead to high levels of acidity in the blood and urine.
4 – Relief from Lung Diseases

Cupping has proved to be effective for lung diseases. People with chronic cough, asthma, bronchial congestion, and pleurisy can benefit from cupping.
5 – Positive Effect on the Lymphatic System
The lymphatic system keeps your body fluids in balance and clears away infection. Cupping also greatly affects our lymphatic system, which is partially also responsible for eliminating your body's waste.
How Often Should You do it?
As per hijamarelief.com, you can get it done once every 3 months for better results.
In Karachi, there are several places where you can go for Hijama. This includes Shehzad Shafiq Hijama Centre for Ladies,
Bilal Hijama Clinic, JAMS Organic Products & Hijama Center, Al-Rehman Hijama Clinic for Women, and hijama sunah Karachi.
7 Reasons Why Korean Side Dish Kimchi is Good For Your Health. Read the full story here:
Kimchi, a spicy pickled vegetable dish, is a staple in Korean cuisine. Traditionally it is made with cabbage, scallion, and radish brine with garlic, ginger, chili pepper, and fish sauce. Once the ingredients are combined, the kimchi is allowed to ferment. Today, Korean foods such as bibimbap, tteokbokki, ramyeon, and kimchi have become popular across the globe. In South Korea, Kimchi has a rich history of more than 2000 years.
7 Reasons Why Korean Side Dish Kimchi is Good For Your Health
Have something to add? Let us know in the comments section below.
For more news and updates, stay tuned to Wow 360.