The Met Gala is an annual fundraising event held in New York City held by the Metropolitan Museum of Art's Costume Institute. Celebrities make their way to the gala in extravagant, bold, and flashy outfits. This year the theme was based on "American Independence", organized by Vogue Editor-in-Chief Anna Wintour.
Each ticket costs about $30,000 to attend the gala. The funds are collected for the Metropolitan Museum of Art's Costume Institute. Each year, the gala is a star-studded affair; however, due to COVID-19, many celebrities didn't attend the gala, including Kylie Jenner, Halsey, Nicki Minaj, Dua Lipa, Cardi B, and many more.
We have listed 10 memorable celebrity outfits from this year's Met Gala below that caught our eye regardless of the low attendance.
1 – Gigi Hadid
Hadid always appearing at the gala with her A-game. She didn't take any risks this time around and wore a classic white Prada dress with a high-thigh slit. Red hair put up like the 90s complemented the look.
2- Kendal Jenner
American model Kendel Jenner wore a crystal-embellished dress with a cascading train. The dress was designed by Givenchy, which includes an eye-catching see-through finish with a magnificent neckpiece.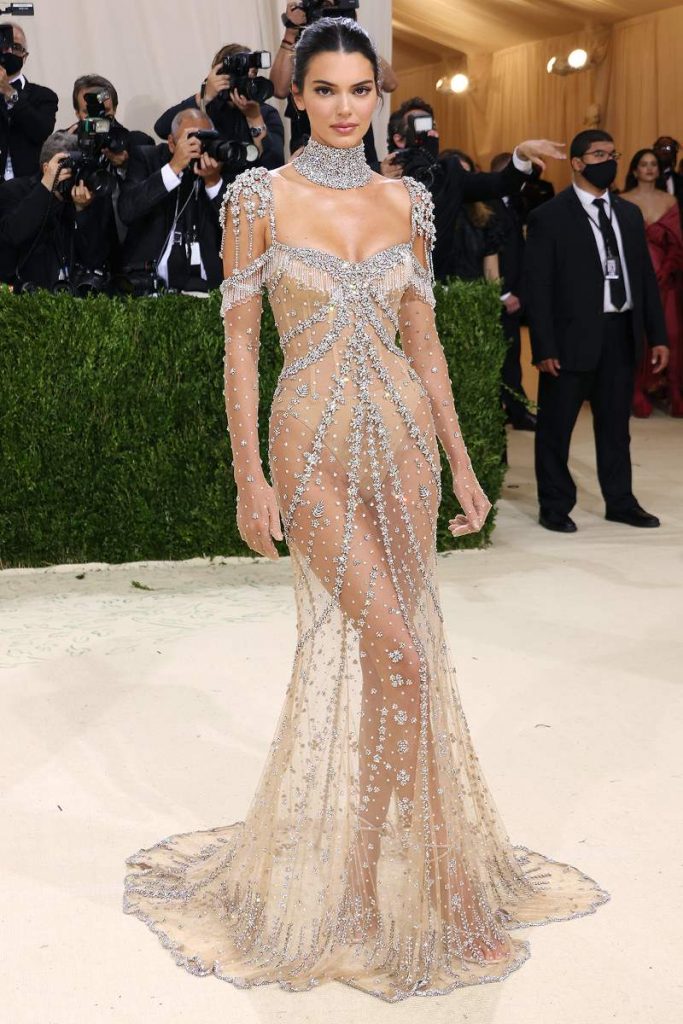 3 -Billie Eilish
Singer Billie Eilish made her stunning debut at the Met Gala in a stunning Oscar de la Renta gown made of peach tulle. Sources reveal tha the 19-year-old vegan and animals rights activist told the label she would only wear them if the brand stopped selling fur.
4 – Iman Abdulmajid
The only outfit that gave very Met Gala vibes was the Somali-American model and actor Iman's designed by the inspirational designer Vera Wang, a magnificent gold dress with an even more magnificent headpiece. Iman also held a clutch that read 'Give Us Your Tired'.
5 – Alexandria Ocasio-Cortez
Politician and activist Alexandria Ocasio-Cortez made a debut that is hard to forget. She wore a white gown by Brother Vellies. The back of the dress was painted with the slogan 'tax the rich, which aligned perfectly with the theme.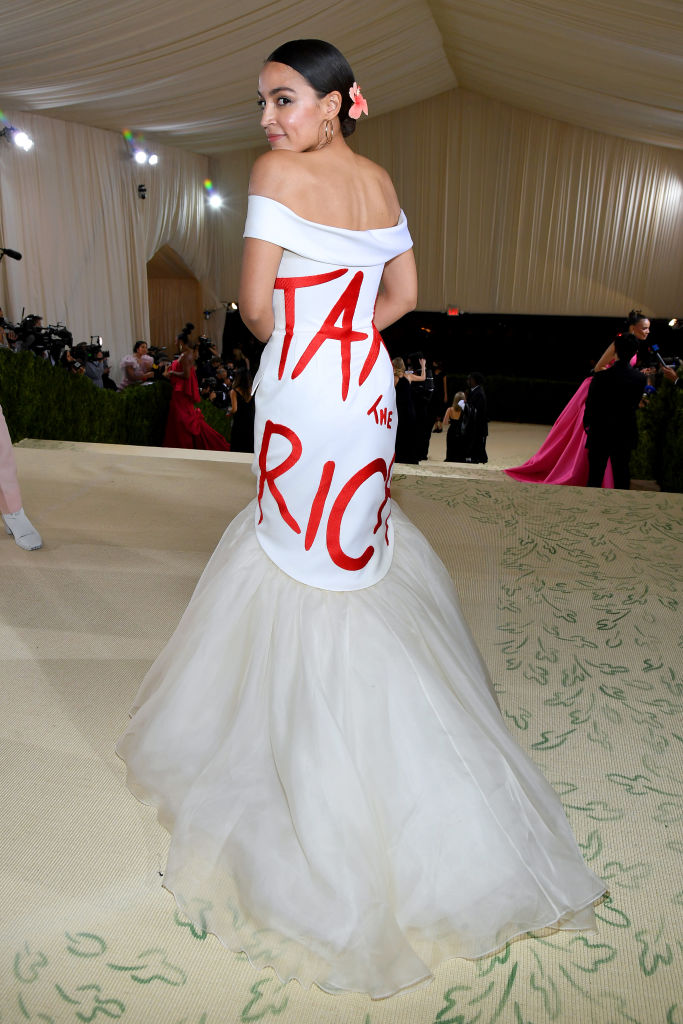 6 – Kim Kardashian
An outfit that raised many eyebrows indeed. Reality tv star and entrepreneur Kim Kardashian stepped into the gala wearing a stark black Balenciaga gown with a matching mask and train.
7 – Karlie Kloss
The 29-year-old supermodel Karlie Kloss wore a red Carolina Herrera with huge ruffles at the neck and sleeves fashioned to look like actual rose petals with a plunging neckline.
8 – Jennifer Lopez
The 52-year-old singer and actress Jennifer Lopez owned the red carpet with her Ralph Lauren-designed ensemble with a plunging neckline, faux fur sleeves, and a black cowgirl hat.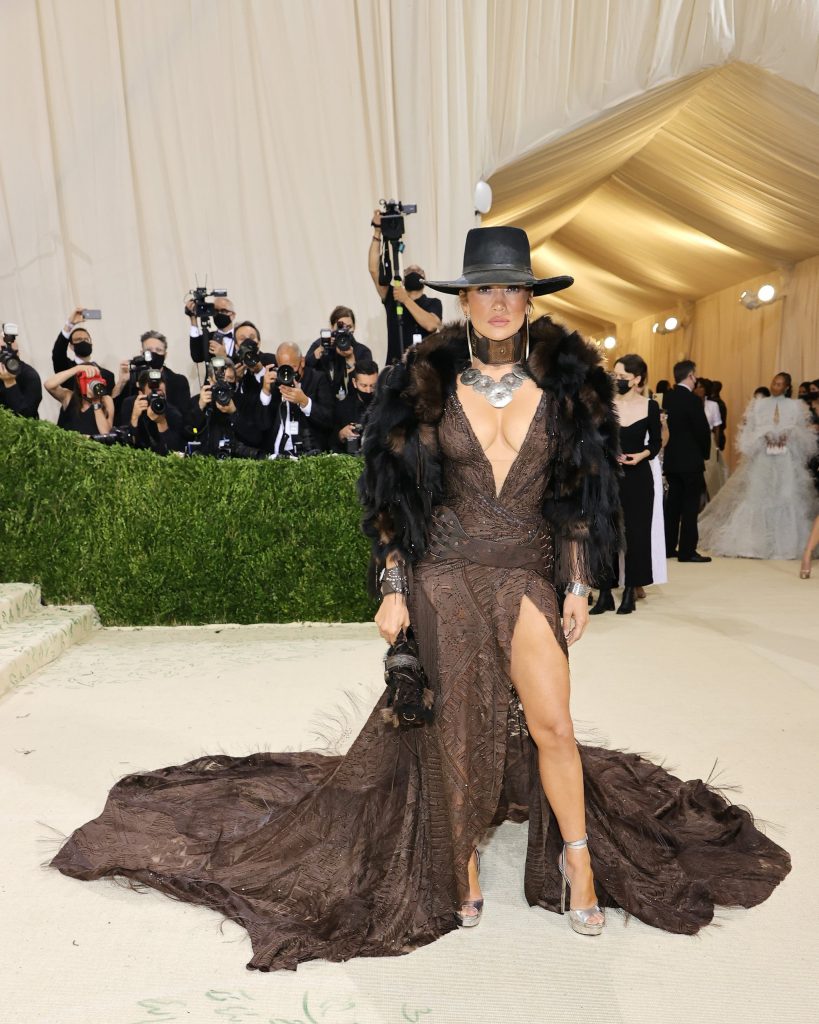 9 –  Yara Shahidi
American-Iranian actor Yara Shahidi wore a custom Dior dress in silver in which she looked as elegant as ever. Her look was meant to pay homage to civil rights activist Josephine Baker.
10 –  Cara Delevingne
Model Cara Delevingne outfit was pretty similar to AOC's. Both are titled towards a red-slogan-on-white-outfit approach. Delevingne outfit said, "peg the patriarchy" in support of women rights.
PAS Holds its Second Virtual Effie Awards Gala Night. Read the full story here:
Organized by the Pakistan Advertisers Society (PAS), the third edition of the Effie Awards Pakistan was held on July 09, 2021. Once again, the show is fully VIRTUAL, produced and broadcasted by SAMAA TV, presented by Unilever Pakistan and Coca-Cola Pakistan in association with Shan Foods and Jubilee Life Insurance. The event was streamed live on Facebook and YouTube.
Have something to add? Let us know in the comments section below.
For more news and updates, stay tuned to Wow 360.